Inspiration
Art of Advertising: Katie Moriarty-Hopper
Director Katie Moriarty-Hopper of Dark Energy shares her filmic inspirations, her love of short-form games, and explains why you should always try to meet your heroes...or at least their back catalog.
The first time I watched Night of the Hunter (Dir: Charles Laughton, 1955), I was a teenager off school with tonsillitis. My dad, an academic and film critic, took the day off to look after me and tried to cheer me up with some good films. I've re-watched it countless times since. Every single shot of this gothic film noir could be a painting – it's so beautifully lit – and the effect is chilling but lyrical. Despite its unquestioned status as a masterpiece now, at the time of its release, it was considered a proper flop – and Laughton, unfortunately, never directed again. What a loss! In 2002, a kind of 'making-of' documentary was released, Charles Laughton Directs The Night of the Hunter, assembled from all the many hours of rushes and outtakes. It is essentially a Charles Laughton directing masterclass, and well worth a watch to see how he managed to make something so unique and enduring.
With the rise of YouTube and online content, I often find myself going down rabbit holes of short documentary content. The New York Times Op-Doc series is a really valuable resource, full of brilliant documentaries from award-winning filmmakers. It's there that I stumbled across one of my favourite documentary shorts of recent times – Ten Meter Tower (Dir: Maximilien Van Aertryck and Axel Danielson, 2017). This, to me, is near-perfect content: a strong concept, both in terms of its idea and execution, with great casting and a fun edit. The idea is simple: we see a host of characters climb up to the 10-meter diving board, and peer over the edge into the pool below. The question is, will they jump off or climb back down the ladder? Simple, smart, and so effective. The 16-minute run-time flies by, and you're on the edge of your seat throughout. Crucially, it leaves you asking yourself the same question: would you jump?
While studying at the National Film and Television School in Beaconsfield, I was lucky enough to collaborate with some of the students from the newly-launched Game Design department. This is when I first considered games as art rather than just entertainment and was introduced to a host of wonderful games. When thinking about the games that have inspired me, my mind went first to the Indie smash hit Journey (Dir: Jenova Chen, Thatgamecompany, 2012). Playing it is a truly blissful experience, which I would recommend to everyone.
However, the game that has most changed my thinking around interactivity and the short form is the beautiful mobile narrative game Florence (Dir: Ken Wong, Mountains / Annapurna Interactive, 2018). Told across twenty short interactive chapters, the game follows 25-year-old Florence as she falls in and out of love and leaves her unfulfilling job. It's simple but very pleasing to play. The fact that it was designed to be played on a small phone screen was especially interesting to me. As much of the work we make is viewed on small, interactive screens, there is definitely a great deal we can learn from video game design. Florence is still available for mobile download, and has recently been launched on Nintendo Switch. I'd recommend it to anyone who is interested in thinking about how short-form content can be made more interactive.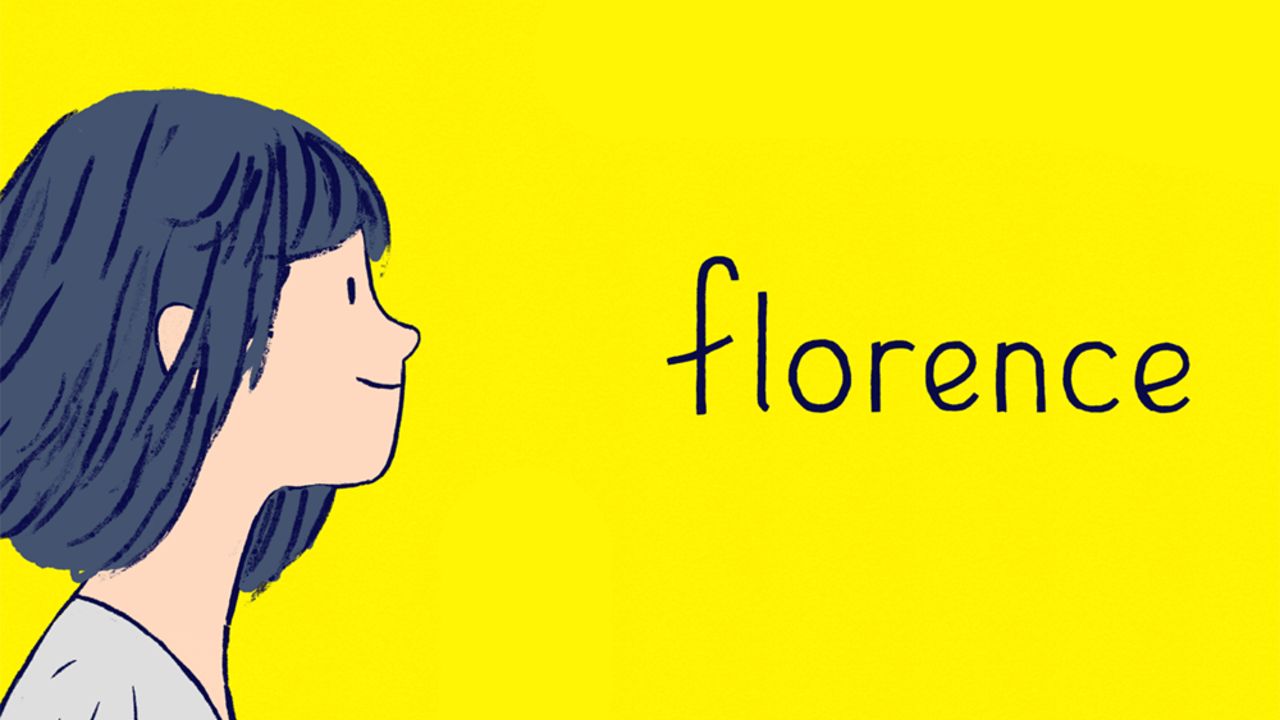 Jane Bown's 1976 portrait of Samuel Beckett is one of my favourite photographs. The composition is beautiful, and Beckett looks beautiful too – his deep-lined face, his wiry eyebrows, and his magnetic gaze. Remarkably, Bown managed to snap only five shots of the notoriously private writer, captured at the back of the Royal Court Theatre as he was exiting through the stage door in an attempt to avoid her and the photoshoot altogether. Bown herself is extraordinary too: she was precise and instinctive, having honed her approach to perfection. She only ever shot on 35mm, and almost always in black & white. She did everything by eye and mainly used natural light. Most incredible of all, she rarely took more than ten minutes on any of her photo assignments.
Canadian director Robert Lepage is one of the most influential theatre practitioners of modern times and a real hero of mine. I saw my first Lepage / Ex-Machina show as a wide-eyed teenager when I was lucky enough to have the kind of drama teachers who weren't content with their students seeing the odd musical or touring production of Shakespeare. Instead, they brought us to see world-class theatre, and normalised it too. Robert Lepage's work blew my mind – and I wanted to know everything about it. In books and journals, academics and critics would often reference his 1996 seven-hour-long epic Seven Streams of the River Ota, which tells the stories of Hiroshima survivors and their descendants over fifty years. I was long-resigned to the fact I'd only ever get to read about it, or see short clips from grainy recordings. Then, in 2020, it was announced that Ex-Machina and Lepage were bringing it back to the stage after twenty-five years.
Seeing Seven Streams at the National Theatre in London this year was extraordinary - not least because I saw it in early March, as the world was filling up with uncertainty, and rumours were swirling that theatres would soon be closing. The seven-hour run time felt like a sacramental event rather than an endurance test, and now, seven months later, so many moments and images are still imprinted upon my mind. Sometimes you should meet your heroes (or, rather, their back catalog).