Work
American horror story
Matthew Branning's chilling film warns of the dangers of not voting in the upcoming US election.
Unlock full credits and more with a Source + shots membership.
Show full credits
Hide full credits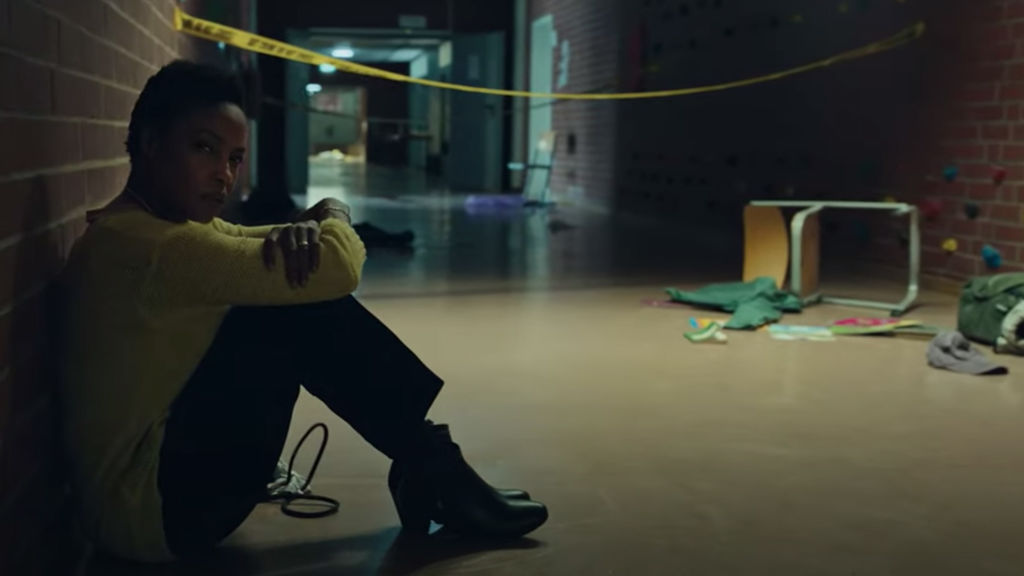 The camera pans around a corner into a shady corridor to the discordant strains of classic horror movie violins; a child's shoe, school bags and an overturned chair lie discarded; there's blood on the floor.
"Guns and the right to carry them are what makes this country great…" so declaims a male voice, but it's coming from the mouth of a tearful woman crouching on the floor in the aftermath of a school shooting. But this isn't horror fiction, it's a truthful representation of an America that's currently struggling to be great – and it is all the more terrifying for it.
The privately funded online film, Voices, was conceived by US ad creative Matthew Branning and directed by Björn Rühmann, through Zauberberg Productions, with powerful sound design and original music by California Music.
It aims to motivate Americans to vote in the presidential election by presenting a series of scenarios illustrating the risk of allowing liberal values to be unvoiced.
Each scenario tells a story that undercuts the opposing voiceover – a respectable family man, probably Mexican, complains about the "rapists and thieves streaming into our country every day."
"Damn right we need a wall!" he exclaims.
In another scene, a black man held down by two cops, his face pressed against the ground, utters the ironic words: "law and order are what makes this society civilised."
The makers claim this isn't a film for one presidential candidate or another, yet the reviling of a noxious Trumpish tone is hard to miss.
That said, it is ultimately a film for democracy – low voter turnout and increasingly close election results in the United States, mean that 25-30 per cent of the voting-age population is determining things for 100 per cent of the country.
The tagline ends with "If you don't speak up on November 3, someone else will."