Work
A contained and confident promo for Siimba Selassiie
Out of The Corner Shop, Lost Souls crafts a modern masterpiece in opposition to the classic works and images that we see daily, a demonstrative art video on restriction and reverence.
Unlock full credits and more with a Source + shots membership.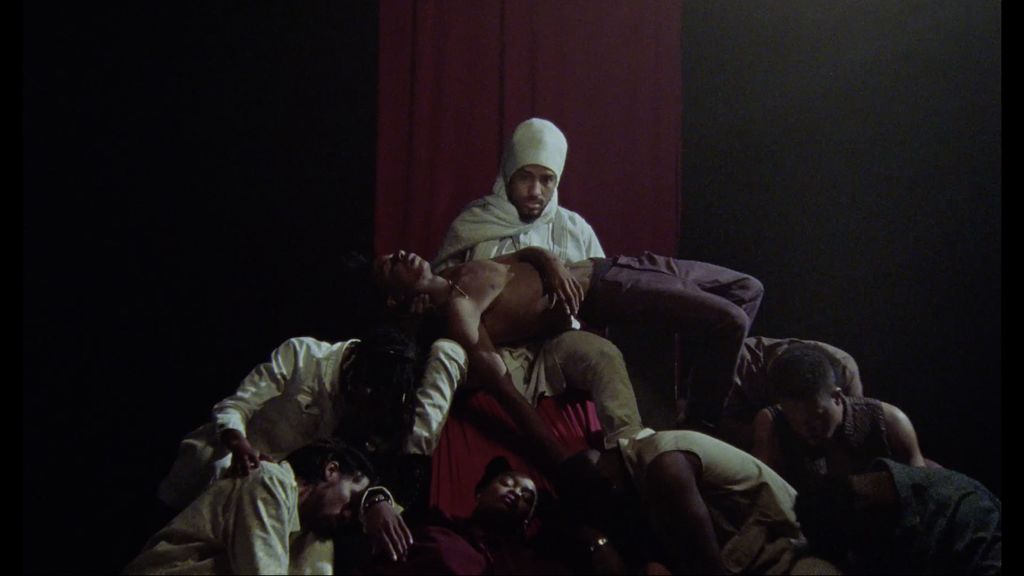 Inspired by the works of Caravaggio and Michelangelo, this measured music video from The Corner Shop rewrites the Renaissance canon, positioning Black people in places of power, worship, and veneration.
Taking a step back from Siimba Selassiie's typical videos, which are expansive and show off the range of his vocal stylings and cultural backgrounds, Lost Souls is a soft, moving piece that only focuses on the details as the camera moves out. Framed like an Old Master's painting, with the chiaroscuro and artfully draped clothing across legs and chests, Lost Souls is a reaction to the glorification of the white body in art.
The directorial decisions of Luigi Calabrese - the muted lighting, the slow movement, the bold decision to just let the models speak for themselves without saying or doing anything at all - is reserved and challenging. When we want more, we are drawn in with less.