Craft
Director Talks 'polishgirl' Hashtag and Creating Positive Posts
Iwona Bielecka's new short documentary examines the 'polishgirl' hashtag and what it means to some women in the country. Here she explains the film's origins and how Justin Bieber fits into the story.
Unlock full credits and more with a Source + shots membership.
Show full credits
Hide full credits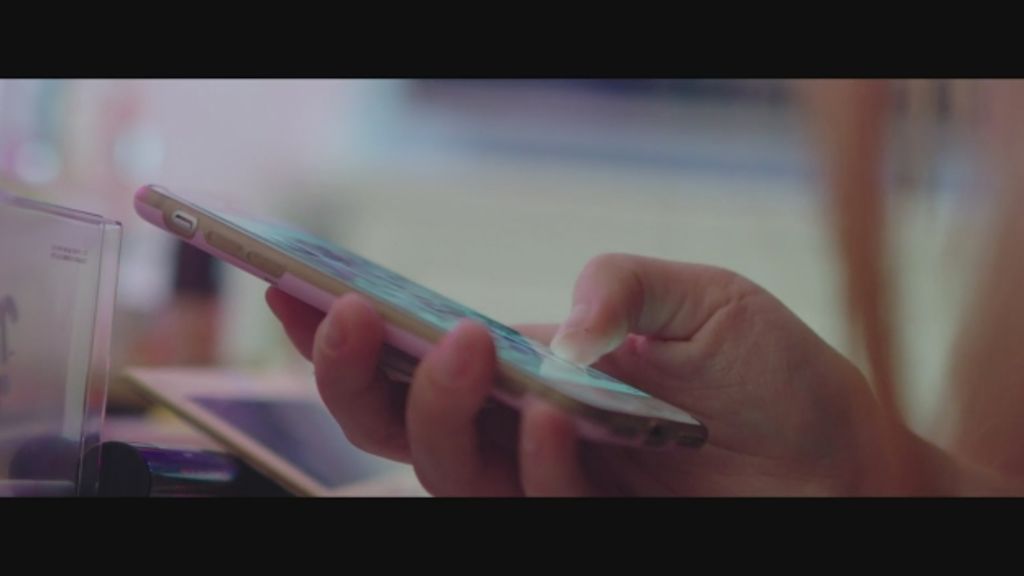 Earlier this week we showcased #polishgirls [above], the new docu-short from 2016's shots Awards New Director of the Year, Iwona Bielecka.
The film documents the growing number of young Polish women who use social media - predominantly Instagram - and the hashtag #polishgirl to document their lives and who value looks over everything else.
"I'm 90% sure we can thank Justin Bieber for the #polishgirl phenomenon."
The short documentary, which comes in at five-and-a-half-minutes, features a number of women talking about their social media habits, as well as psychologists and commentators talking about the positives and negatives of the phenomenon. Below, Bielecka explains how the film came to be, her hopes for the future of the hashtag and why we can probably blame Justin Bieber for its existence.
Above: Papaya Films director, Iwona Bielecka.
How did your involvement with the short documentary come about?  
In Poland and the UK I'm repped by Papaya Films and they run a great initiative for filmmakers, it's called Papaya Films Original Stories. It allows directors to fulfil their creative vision and to tell an interesting story at the same time.
"What I wanted to do is inspire young girls to use #polishgirl in a different way."
Is this a subject you've been interested in for a while?
To be honest, I didn't look at social media as a place to collect ideas for a film before, but after being introduced to the subject by four creative minds - Małgorzata Drozdowska, Agnieszka Klimczak, Barbara Niedziela & Radosław Smorga - I became amazed by the scale and I dived right into it.
How did you find the subjects for the film?
I was introduced to Zofia Krawiec by my friend, who is an art historian. I knew Sylwia Nowak from way back, when I did photography, and Paulina Staszewska and Ewa Jakubowska, where researched directly on Instagram. 
Above: Bielecka on the set of #polishgirls.
Do you think the hashtag 'polishgirl' now has a slightly negative connotation? 
#polishgirl unfortunately has a negative connotation. As we look through the photos posted under #polishgirl, we see a lot of nudes, duck faces or manicures; those photos mostly focus on beauty and good looks.
What I want to do is inspire young girls to use #polishgirl in a different way. At the end of the film there are several great examples of polish women like traveller, Martyna Wojciechowska, or award-winning singer-songwriter, Julia Marcell, who use #polishgirl in a positive way. I wanted to send a message that even though Instagram is a visual medium, girls can share their passions, talents and show their personality beyond the obvious.
I would love for Polish actresses, scientists, soldiers, firefighters, doctors, librarians etc. to proudly tag their photos with #polishgirl to promote a new way of how this hashtag is perceived.
Why do you think Polish girls are more likely to consider their looks more important than other nationalities?
This is a tough one. Research often points to more traditional gender roles in Eastern Europe. We are closer to those of the West a generation ago. Women probably have less opportunities to make a good career for themselves (especially those in smaller cities) and so they see their best prospect for advancement in using their beauty to attract a rich husband. It's really sad.
What did you learn over the making of the documentary? 
I was really eager to get to the core of #polishgirl. Where was it used first and by whom? Instagram, unfortunately, doesn't allow to search posts by date so it's impossible to see, who used #polishgirl first. I even contacted some companies that retrieve Instagram data, but they would have had to export all posts starting from the most recent ones, and with 42 millions photos, they all declined.
Fortunately, Twitter has the option to search by date and I managed to find the first mention of #polishgirl. On 26th of December 2010 "Please smile Justin" tweeted "@justinbieber #Polishgirl !! Latin Girl. So, I'm 90% sure we can thank Justin Bieber for the #polishgirl phenomenon. 
What was the most challenging part of the filming process? 
We were a small crew with limited time. We shot everything in only two days. All the girls really opened up in front of the camera and I enjoyed talking to them, and with each of their answers I had a new question in mind. Knowing the time pressure I had to limit myself and think, on the spot, what would really be useful in the edit. That was quite difficult.
You picked up the New Director of the Year trophy at the shots Awards in 2016; what have you been up to since then? 
It's been quite crazy ever since. I'm fortunate to be surrounded by wonderful, warm, forward-thinking people, who made me feel comfortable in the advertising world. I directed several TVCs, did few personal projects and also became a mum. 
Connections
powered by
Unlock this information and more with a Source membership.