Talent
Photography Profile: MENU
This passion project by two JWT Amsterdam employees shows it's good to play with your food. Taken from shots 169.
Unlock full credits and more with a Source + shots membership.
Agency

JWT Amsterdam

Food Creative/Chef

Designer/Photographer

Designer/Photographer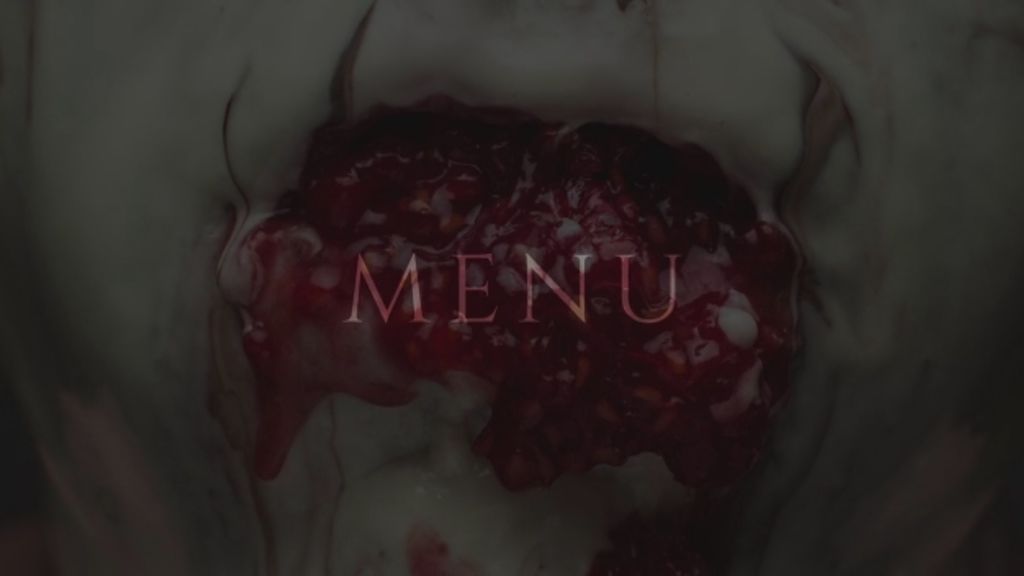 Agency

JWT Amsterdam

Food Creative/Chef

Designer/Photographer

Designer/Photographer
The devil is in the detail and the dinner is on the head in this bold banquet cooked up by JWT Amsterdam's chef/food creative Robbie Postma and designer/photographer Robert Harrison. Tim Cumming licks his lips
Face decoration and body modification have been on-trend for the past decade or so, but few have taken things as far as JWT Amsterdam's chef /food creative Robbie Postma and designer/photographer Robert Harrison. The duo's Menu project features nine outrageous images, from place setting to final palate-sealing espresso, the raw ingredients sliced, chopped, dried, and plastered all over Robbie Postma's head.
 As make-up goes, it's fairly radical, and as a face-based installation, the detail and bravura styling is extraordinary. The chef's alchemy of the raw ingredients is rendered into living sculpture, photographed by Harrison and gloriously reminiscent of Italian renaissance painter Giuseppe Arcimboldo's vegetable heads. Menu is the result of late nights, a spare studio, probing creativity, mates with lighting, an obsessive attention to detail, soluble glue, and at least seven mouthfuls of wine.
"I did an internship at Noma in Copenhagen," says Postma, "and the big thing I took from there was the level of attention to creating something beautiful and genuine. Even the smallest things. At Noma, they're bottling elderflower cider to use in ten years. When you're in a restaurant, trying something like that, it's priceless."
Harrison agrees. "We really wanted to take our time and create something beautiful, giving it a lot of attention without trying to execute something quickly and Photoshopping it. And it links so nicely with food. When you're in the kitchen, you take so much time to prepare an awesome dish."
Postma and Harrison both joined JWT Amsterdam five years ago, Harrison as a designer, Postma as a chef. "I started making lunches for the office," says Postma. "That evolved and I began doing creative stuff for clients. When new clients came in, or we'd have a pitch, I'd make some grand connected food." Postma and Harrison exchange glances. "We both have a passion for food…"
Postma becomes a pictorial picnic
The concept of Menu became a reality with an after-hours shoot at Harrison's place, a first crack at capturing one of the series' most powerful images, featuring charcoal and a fine looking piece of prime beef rib. "We spent a lot of time on it," remembers Postma, "and it was beautiful, and we thought, okay we want to do more.
But how are we going to make sense of it, and make a story of it? So we decided to approach it as we would a menu. You have all the basics, every aspect you would find on a menu – vegetables, fish, coffee, wine, desserts. And in the order in which they're served."
Though they started with the meat, they decided to re-shoot in the service of in-camera realism. "We'd glued charcoal to my face, but I was scared to put it on my eyebrows, which meant there were blank spots around my eyes," says Postma. "Rob did a bit of Photoshop, but we were putting in so much energy, putting everything in piece by piece, we thought, no, let's do it again."
 Being a personal project, it was all done after hours. "So we'd prepare and have our last shot at four or five in the morning," says Harrison, "which was intense, especially when you have work the next day." For the second round, instead of pieces of charcoal of the same size, they started small at the bottom, and rose to bigger chunks at the top to provide more of a visual story.
The finished result bears an uncanny resemblance to the fearsome Ice Warriors of vintage Doctor Who. "I love how you can just see the two eyes amongst the charcoal," says Harrison.
All Postma had to do then was fill his mouth cavity with cigar smoke, shove the prime rib between his teeth and slowly exhale barbecue-style smoke around his face, while Harrison experimented with lighting – from the back in the final result – and took a lot of images. "Then I came home and fried the meat," says Postma. "It was a bit smoky, but so good."
 Charcoal face is the fifth image of the nine. The first has the back of Postma's head decorated with a knife and fork, the second, a frontal shot, has him 'bandaged' like a mummy with vegetables cut to almost see-through thinness. Then it's the fish course, another extraordinary image.
The upper part of Postma's face is bobbled with the suction cups of octopus's tentacles; the mouth blackened by squid ink ("horrible, I don't know how he put it in his mouth"); the eyelids layered with mackerel skin; lobster and sea urchin shells and razor clams for the forehead and crown.
They tried shooting it underwater at a swimming pool (driving there in full fish make-up must have turned a few heads) and then replicated it again on dry land. The squid ink didn't taste any better, alas. "We didn't get too many shots," says Harrison. "Robbie was gagging."
Thankfully, they could then focus on the wine. On the downside, Postma's face was covered in pieces of broken wine glass, but on the plus, he got to spit out seven great gobfuls of red so that Harrison could capture the full kinetic effect.
Ditto with the handfuls of black rice thrown at the back of his head covered in various starches  – Postma confirms that sticking lines of quinoa to your face requires patience and a steady hand.
A dainty dish to set before an ECD
After the meat course comes the seasonings and spices – a medley of rock salt, chilli, vanilla, cardamom, nutmeg, cinnamon, cloves – and then the dessert, a clown's face paint of milk and white chocolate and a great mouthful of raspberries dripping from the mouth. The closer is the coffee. "It's one kind of bean but in different stages of burn," says Postma. You can all but smell the rich aroma of the dark roast circling the eyes.
Menu gets its first serving in shots, but the duo has plans for an exhibition, and their ECD at JWT, Bas Korsten, loved the project so much it is now the main dish at an upcoming food and creativity event at JWT. In the meantime, settle yourself down for a visual feast like no other. Bon appétit.
Connections
powered by
Unlock this information and more with a Source membership.