Craft
UFC's Revolutionary New Promo
Neil Huxley directs an emotional, narrative-led film promoting upcoming UFC bout between Ronda Rousey & Holly Holm.
Unlock full credits and more with a Source + shots membership.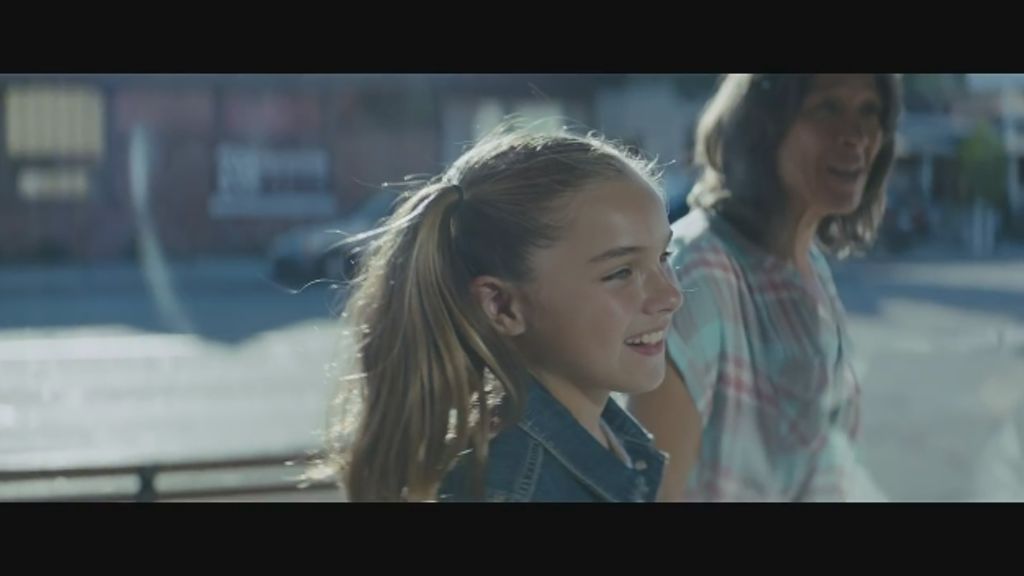 Promotional videos for boxing - or in this case Ultimate Fighting - bouts don't tend to stray too much from the tried and tested 'let's-stare-at-each-other-menacingly-and-get-our-heads-close-enough-together-to-make-it-look-like-we-might-headbutt-each-other-but-defintely-not-so-close-that-it-looks-like-we-might-kiss' stable.
A 16-year-old version of Holly Holm faces her first punchbag
But this new promo from Mothership director Neil Huxley, created direct-to-client with the UFC, takes an altogether different approach. The two-and-a-half minute spot works as a two-handed biography, charting the progress of Ultimate Fighting Champion Ronda Rousey and her opponent in upcoming fight, Holly Holm.
The film dramatises the fighters' initial introduction to martial arts and boxing, their training routines, disapproving looks from male boxers and other family members, problems at school through to them finding the UFC. Eventually we witness the real fighters training hard in preparation for their bout on November 14. 
Below Huxley discusses the film and it's unusual approach.
It's an unusual approach for a fight promo; why did you/the client decide on this approach?

Huxley: Aaron Shact, our ACD, came up with the initial concept and we worked it from there. We thought, as we were writing, that it was very different for a UFC promo, but because Ronda is transcending the sport, we felt a promo like this, that elevated the sport, was very much in canon.
A scene from the film showing the younger version of Holm mid-match

Were both Ronda and Holly enthusiastic from the off in terms of the script and the way you wanted to shoot the story?

Huxley: Ronda and Holly were amazing to work with. Because of the compressed schedule our first face-to-face meetings were on-set. When they arrived in LA they had just gotten off a 14-hour flight from their press tour of Melbourne but you would never know it - as they were itching to train.
We also had a boardomatic on set to give them context of the narrative and they were very much engaged. Also, it was Ronda that wanted her mother and sister in the promo, which worked out unbelievably well.


Do you think them being women meant that had a different, more rounded approach to what could be achieved over and above the usual fight promo video?

Huxley: We originally had two male fighters written into the script, in addition to the two the females, because at the time that was how the fight card was stacked. So we treated the females with the same reverence as we did the male fighters.  
Then things changed, as they always do in the fight game. I think the fact that it ended up being about Ronda and Holly alone was really a beautiful thing, as it gave us the time to tell a more emotional story.
Ronda Rousey gets ready to rumble 
Your background is in VFX [Huxley also works through Mothership's sister company, Digital Domain] why did you want to move into live-action and what was the hardest part of putting the project together?

Huxley: I've been slowly shooting more and more live-action. The last UFC promo I directed was about 80 per cent in-camera, a lot of compositing and very little CG. It's a logical progression for me. It's not to say I am leaving VFX behind. This narrative piece is the sort of work I want to do more of and if the VFX supports the story, then great.

The hardest part about this project was the prep. The shoot was moved up which left us about one week to fully prep for a heavy two-day shoot, with multiple locations/extras and everything else that goes with that. It was nuts, like sitting in a dragster going 200mph!
The young Rousey after getting into a fight at school
Connections
powered by
Unlock this information and more with a Source membership.