News
Tea Time with Andreas Roth
The Tempomedia director talks about his recent spot for Herbaria tea, which dunks to the dark depths of the sea.
Filmakademie Baden-Wertemburg is no stranger to promising new directors.
The German film school continues to churn out skilled filmmaking apprentices year after year, picking up awards left right and centre for the work its students have put their talented minds to. In 2011 Andreas Roth picked up the top prize in the European Film School category at the CFP-E/shots Young Director Award ceremony in Cannes for his Dirt Devil Exorcist spot and has since signed with Tempomedia for representation.
Roth recently completed an interesting, unconventional commercial for tea brand Herbaria which saw him shooting scary villains being dragged underwater by calming tea bags. Here he talks about the commercial being "not your typical spot", shooting underwater and his hopes for the future of his directing career.
Where did the idea come from for the commercial?
The basic concept for the Fears spot was created by Norman Scholl. He's senior copywriter at Jung von Matt/Neckar and I've known him for a long time. We already did the Typwriter spot together in the past – it was a good ping-pong game. I told him my visual ideas and visions and then we developed the whole world of the fears.
How did you choose the characters and how they'd appear for the spot?
The main idea was to show just one character, who gets pulled down by a teabag. But in the process we realised that the idea would be stronger if we showed more fears. We wanted to portray known fears, but give them some kind of freakiness, like nightmares and imagery from movies.
Did you have a distinct vision from the start?
The dramaturgy of the film was in my head from the beginning. In collaboration with my DP Roland Stuprich and underwater cameraman Mike Valentine we knew that we wanted to create something special in the terrain of the underwater world. The changing strobe lights made a real visual impact – I think they add a lot to the final result and push the atmosphere more.
Did the client go for the idea straight away?
It's not a typical spot for a tea brand. The client was really courageous to go this path with the agency. But there wasn't really a discussion, the client trusted us and to be honest that's the situation I've been dreaming about.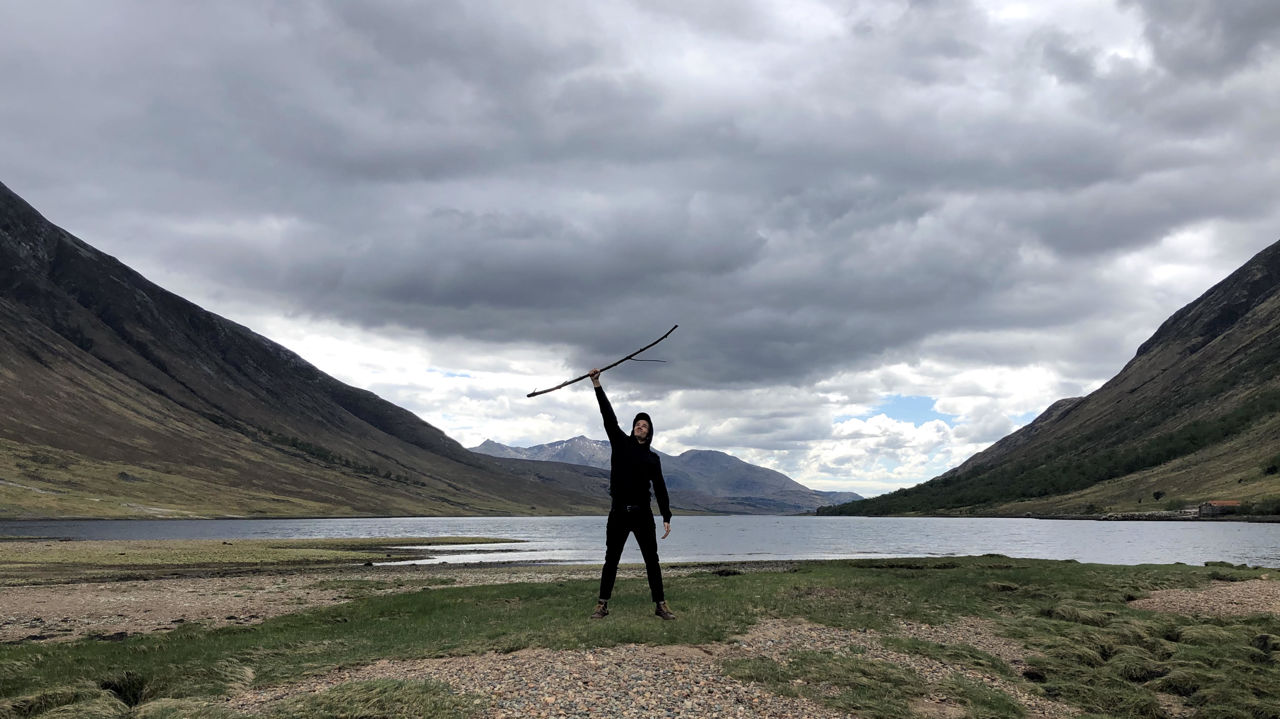 What did the shoot entail and tell us about the process?
Shooting underwater isn't that easy. We were very lucky to find a partner at Pinewood (Valentine Films) – who had the experience and the infrastructure to create this unique world. The actual shoot was a mix of shooting live action with our tea dummies – which were made in a massive size. In addition to that we also shot some miniatures of the liquid from the teabag which we then composed in the final footage for the end.
Shooting underwater is a unique experience - just ask James Cameron. It was great but I think you do lose some hair because it takes so much time and preparation.
Did you feel much pressure to reach the high standards of your Dirt Devil work considering it received so much acclaim?
Especially as a student you're under a lot of pressure – and even if someone says to you "you don't need to worry" – you still do. Dirt Devil was a gift and a door opener for every step I've taken since. I look out for ideas that give me a challenge and also something I've never done before - I think in this case it's been worth it. Without Herbaria, Jung von Matt/Neckar and Tempomedia this wouldn't have been possible.
What calms you down, personally, as a director?
Now I would have to say a warm cup of Herbaria calming tea – if I don't I'll get in big trouble. But to be honest, music is a really good companion for me to relax and calm down.
What else have you been up to?
Right now I'm preparing my two diploma spots at the Film Academy Baden-Württemberg, where I've been studying for the past year. In addition to that I'm now with a production company in Germany Tempomedia - it would be nice if I could expand my reel in the coming months and try out different genres and also go abroad for a year to gain some international experience. I'll also continue to develop scripts with creatives and perhaps this will lead to something bigger.
Connections
powered by
Unlock this information and more with a Source membership.