News
Welcome to Google TV with Arts & Letters
A new campaign from Arts & Letters Creative Co. highlights Google's answer to our entertainment watching woes.
The campaign, that features One Watchlist To Rule Them All, A Marvelous Watchlist, Search Easier and Easier Recommendations, celebrates the magic and helpfulness of Google TV through relatable, light hearted, modern entertainment moments.
Each spot highlights a modern entertainment conundrum and shows how Google TV is the obvious answer everyone has been unknowingly waiting for. We supposedly live in the golden age of entertainment, where there's so much great stuff to watch, stream, binge and talk about. But how we find and watch good entertainment has become increasingly complicated.
Everyone has their own streaming app. So we endlessly jump from app to app trying to find something to watch. Friends recommend new shows and movies that we never remember. Or we can't remember what app a show is on. We sit down in the evening and spend more time searching for something to watch than actually watching it.
Unlock full credits and more with a Source + shots membership.
Show full credits
Hide full credits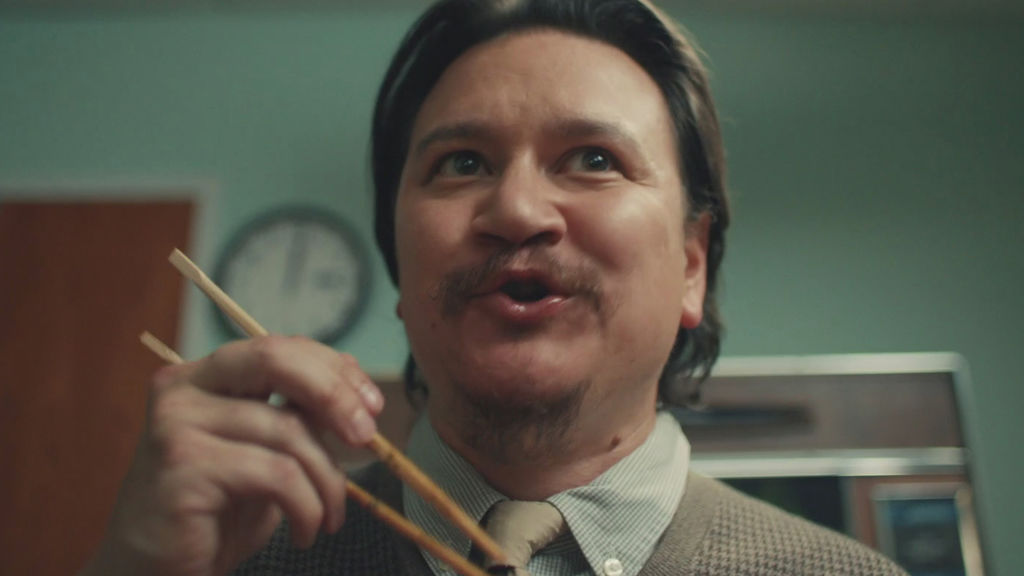 Google TV solves all of those problems. Really. Launched in 2020, Google TV is a new entertainment experience designed to help you easily browse and discover what to watch across your streaming services. Google TV was available first on the Chromecast with Google TV and recently launched on Sony and TCL TVs.
So if you want to watch a comedy, you don't have to then decide which app to search through. You can just say, "Show me comedies" and you'll be given options from your favorite streaming services. If you want to watch Insecure, but don't know what app it's on, it doesn't matter. Just ask Google, "Play Insecure." If somebody recommends Parasite, you can easily add it to your Watchlist, which is one single watchlist you can add movies and shows to from your different streaming apps. You can add to it right from your TV or on your phone. Google TV makes finding something to watch incredibly effortless.
"Welcome to Google TV" was created with Google and their agency, Arts & Letters Creative Co. With streaming being integral to Google TV, the campaign will run on connected TV channels and digital video beginning October 21st.
"I would happily be a door-to-door salesman for Google TV. It's the answer to everything that's frustrating about having half a dozen streaming apps to sort through," said Matt Skibiak, Creative Director, Arts & Letters Creative Co. "Google TV does for TV what Google did for the internet. It organises everything and makes everything easy to find. The campaign reflects that and makes clear this isn't yet another streaming platform. It's how you can get the best out of your favourite streaming services. I use it everyday. But that's probably because I watch too much TV."
"We've all experienced those annoying moments of not being able to remember a movie recommendation, or not being able to find a show. Everything is so disaggregated these days," saidLauren Albee, Creative Director, Arts & Letters Creative Co. "But Google TV is a total game-changer. It brings together and organises content from all your favourite apps, so you don't have to jump around or wonder where to find a movie or show. This campaign brings the magic and convenience of that to life."