Work
Vox explores an era of lost time
A beautiful mix of personal experience and collage, Impossible Time reflects on what time really means during a pandemic, and how we can learn to let go of expectation.
Unlock full credits and more with a Source + shots membership.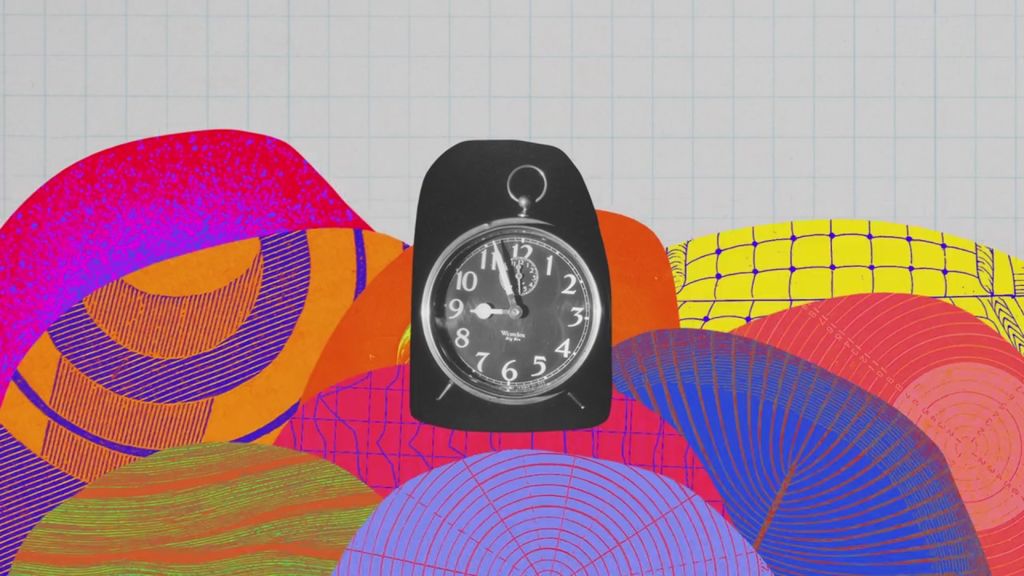 In this video essay for Vox, Sindha Agha of The Corner Shop directs a magical mishmash of color, concept, and symbolic time.
In Impossible Time, time stands still, or doesn't, or flies or falls, or destroys itself in a conundrum of expectation and linearity that combusted in the pandemic. This riot of color explores what time means, the sheer expanse of it, and the hubris of trying to fit time into a metric. Pandemic time has changed the way that people feel time, and the video explores the ways that color, sound, and even temperature effect the way that we experience duration. Now, what happens when a day feels like a month? When a week feels like a year?
The animation is outstanding, full of neons, bright colors, pictures, and cut-and-pasted patterns. Scratchy text explains some of the concepts, but ultimately the marker-drawings and pastiche establishes a style all of Agha's own.
As Sindha Agha explores her feelings for Vox, the art pops on screen. It seems incredible, but Agha is incredibly talented, working as the writer, director, animator, and artist for this piece. Her vision is exceptionally clear, and the resulting film, is a deep dive into time, and the way it bends to suit our individual perception, at whatever time we choose to reflect on it.