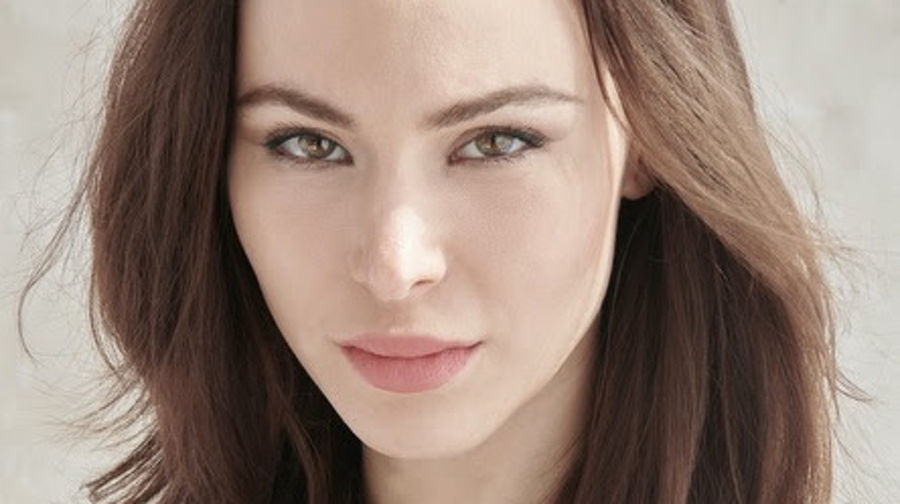 News
The Colonie adds colorist Jennifer Gaida
Continuing to expand the scope of its capabilities, the Chicago-based editorial, design, post production company caps off the year with the addition of a color grading division helmed by the experienced colorist.
Chicago based The Colonie continues to grow its roster of talent and services with the addition of Colorist Jennifer Gaida to its team.
The hiring of the creative and technically savvy talent marks the launch of the Chicago-based company's new color grading division, rounding out the one-stop editing, design, and post production boutique's full-roster of high-end services and talent.
Gaida exited Energy BBDO's Flare and officially joined The Colonie staff at the beginning of the year. A previous three-year stint at Utopic honed her skills as both a colorist and editor. Her addition to the company's team of editors, designers, creative directors, animators, producers, visual effects artists and finishers, provides clients with an accessible and efficient collective of top-tier talent - all under one roof.
Her credits include color grading broadcast commercials and social media campaigns for a mix of national brands, such as Starbucks, Porsche, Revlon, and Pantene. Gaida has also been called on to color grade a variety of independent projects, including the short films, Milk Shake and Networking Lunch, as well as several music videos, such as the recently released Stayed Down featuring Twista.
"Jennifer takes The Colonie's roster of high-end services to the next level. Her honed aesthetics and technical expertise enable her to meet the range of challenges that color grading presents," says Partner and Executive Producer, Mary Caddy. "She's a talented colorist who brings the eye of an editor and photographer to every project."
Gaida has settled into The Colonie's new Blackmagic DaVinci Resolve suite and hit the ground running, completing projects for Perrier, Cresco, La Mer, Walmart, HP, and a Toyota campaign out of Burrell Communications.
A native of South Carolina, Jennifer Gaida discovered her passion for visual stories early in life and began developing her skills as an artist and photographer during high school. She earned her degree at Amherst College, MA - ranked the #2 liberal arts college in the nation - immersing herself in post production, learning a range of disciplines, and mastering cutting-edge technology. While attending school, a number of freelance jobs tapped Gaida's skills, providing her with the opportunity to get insights into the workflow process and other aspects of production in a real-world work environment.
"Jennifer has a drive and passion for her craft that make her the ideal person to head up and develop a new division with the ability to deliver high-quality color grading services right out the gate," adds Partner and Senior Editor, Brian Sepanik. "We're thrilled to have her on board and look forward to 2020 - and establishing The Colonie as a reliable resource for quality color grading services."
Rhyan LaMarr, the founder of Red Guerrilla Entertainment, the Chicago and LA-based production company, has worked with Gaida on a mix of projects. The director/producer/writer adds, "Jennifer is hands down my go-to colorist. I've been a fan since the first project we worked on together and continue to admire her skills and work ethic. Her attention to detail and commitment to her craft makes every project she contributes her talents to the best it can be. She also has an amazing personality that makes working with her a great experience."
"I'm very excited about helping establish The Colonie as a competitive high-quality color grading resource in Chicago, Working here has been a great experience since day one. It is energizing to work at a fast-paced postproduction house collaborating with the talented editors, creatives and clients." says Gaida. "The Colonie delivers high-quality work created in an efficient, relaxed work environment for clients. I'm very happy to be part of the team and further expand its range of services."
Jennifer Gaida's hobbies lean towards the unconventional. Her sport of choice is boxing, which, fortunately, has left her unscathed, enabling her to take on modeling jobs since signed by an agency earlier this year.
"In 2020, we plan to continue building The Colonie's team of out-of-the-box creative thinkers and providing innovative solutions for every size screen while getting the most out of each budget. Our goal is to keep raising the bar and bringing exceptional talent on board. The addition of Jennifer does just that," adds Sepanik.