News
The 61st D&AD Awards winners announced
Two Black Pencils amongst a total of 639 Pencil Winners this year.
The 61st D&AD Awards Ceremony took place on 24th & 25th May 2023 in London, where two Black Pencils, the highest accolade in the creative industry, were awarded amongst a total of 639 Pencils.
D&AD celebrates creative excellence, believing creativity is critical to commercial, economic, social and cultural success. The Awards incorporates more than 40 categories judged by nearly 400 of the world's leading creatives, recognising work that will inspire seasoned talent and encourage the next generation. As a charity, entries enable D&AD to fund educational programs such as D&AD Shift with Google, a free, industry-led night school for self-taught creatives from under-represented backgrounds.
This year, a record number of participants, with nearly 30,000 individual pieces of work, made up 12,243 entries. Mental health, inclusivity and equality were recurring themes highlighted by the global creative industry as increased diversity in the jury enriched debate of the works. Two Black Pencils, reserved only for truly groundbreaking work, were awarded.
Unlock full credits and more with a Source + shots membership.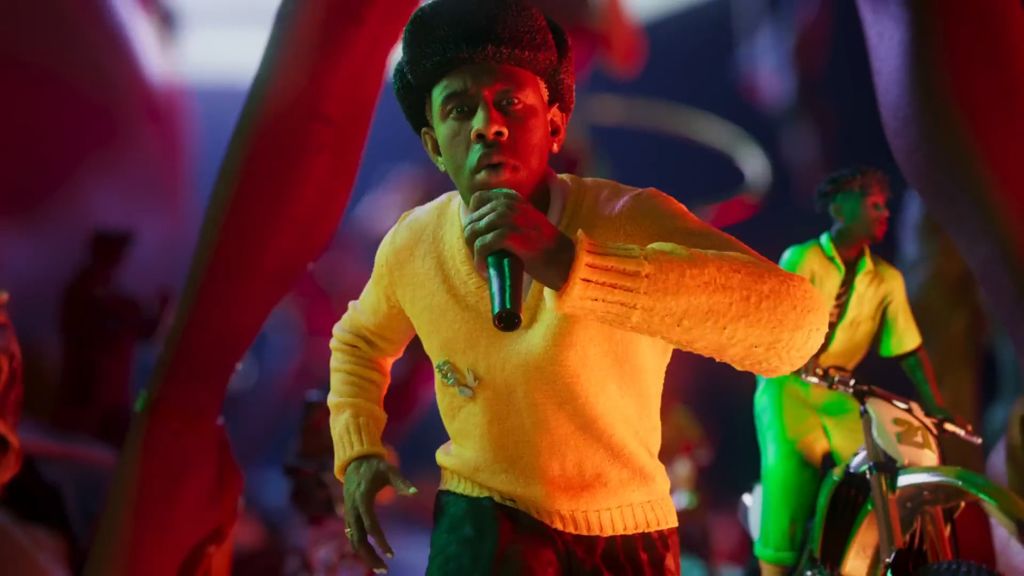 Division claimed one Black Pencil in the Visual Effects/ Craft category for Pharrell, 21 Savage and Tyler, The Creator's music video, CASH IN, CASH OUT. The film's incredible CGI animation, created by Electric Theatre Collective, brought to life avatars of the three musicians dancing in a magical environment.
Abby.World took home a Black Pencil in Product Design/ Design with Heartbeat Drum Machine for The Swedish Heartchild Foundation. The device, functioning as a modular synthesiser, produces rhythms using the electrocardiograms of four children with different heart defects. Channelling distress into art, it captures the core of the problem to transform it into something new and beautiful.
Two Collaborative Pencils were awarded, celebrating innovative and long-lasting collaborations. These went to Iyama Design and Kamoi Kakoshi Co, Japan, for ongoing work with MT MASKING TAPE that started with the development of a logo through to a promotional exhibition still held around the world today; and Ogilvy UK and Unilever for A 66-YEAR PARTNERSHIP, a collaboration that began in 1957 when a certain David Ogilvy wrote the first print advert for the Dove beauty bar.
Two winners were awarded the Side Hustle Pencil. Sponsored by Adobe Express, the Side Hustle category reflects the value of creatives applying their skills and personal passions to side projects that address social and environmental issues.
The recipients are Get Better Books for Great Ormond Street Hospital for Sick Children, UK with a series of interactive books designed to help paediatric patients understand their journey through treatment and stages of recovery; and Beyond Hearing by Chun-Te Ho, UK, an augmented reality interface for Deaf People to localise and experience sound with a multi-senses feedback system for safety, communication and daily sound engagement. With this interface, deaf people can intuitively know the location of the sound, and experience it with visual and tactile cues.
The President's Award, chosen by this year's President Richard Brim, CCO, adam&eveDDB, goes to the Founders of Mother, UK. He explains, "I chose them because I'm a massive believer in the power of a creative "gang" and no one embodies that more than Mother. Their philosophy is based on the creative collective and its possibilities, and as an outsider looking in, that was intoxicating. It wasn't just myself who was drawn to that, as over the years, some of the industry's most talented individuals have sat around that table.
With that unfair share of talent comes the work, brilliant, funny, populist bat shit crazy work my mates in Manchester knew and work that showed the rest of the industry a new way. It's not just their output that showed their dedication to creativity, it is how they behaved, the companies they started, the investments they made and the films they commissioned. With the criteria being someone that changed things for the better, I feel confident in my choice of that someone being Mother."
Jo Jackson, the new female CEO of D&AD quotes "We've had an incredible number of entries from over 70 countries this year, with some incredible winners. We're so pleased our judges awarded Black Pencil in the more craft-based categories this year, Visual Effects and Product Design. Both winners demonstrated exceptional creative excellence - and craftsmanship, which is particularly poignant when the whole industry is concerned about AI's impact on the advertising and creative industry."
All the Pencil winning work and shortlisted entries are showcased on the D&AD website.