10-years ago, Nissan disrupted the automotive industry with the world's first small crossover, the Nissan Juke.
With its polarising design and bold attitude, the Juke has been hugely successful for Nissan shifting over a million units across Europe. This year sees the model getting its first ever overhaul; a complete tech upgrade and a stunning new design - its release marks a key moment for the brand as it looks to pioneer tech in the name of driving excitement.
The launch of the New Nissan Juke coincides with the launch of Nissan United Europe, a new multi-disciplinary unit within TBWAthat focusses on Nissan Europe's marketing and communications. NU is disrupting the agency model by physically integrating creative, media, strategy and data, with the aim of being more agile, more insightful, more creative, and ultimately, more effective. Or as Ewan Veitch, president of Nissan United, puts it "when you combine creative storytelling with unprecedented levels of insightful data, you get innovative work that delivers results".
Unlock full credits and more with a Source membership.
Show full credits
Hide full credits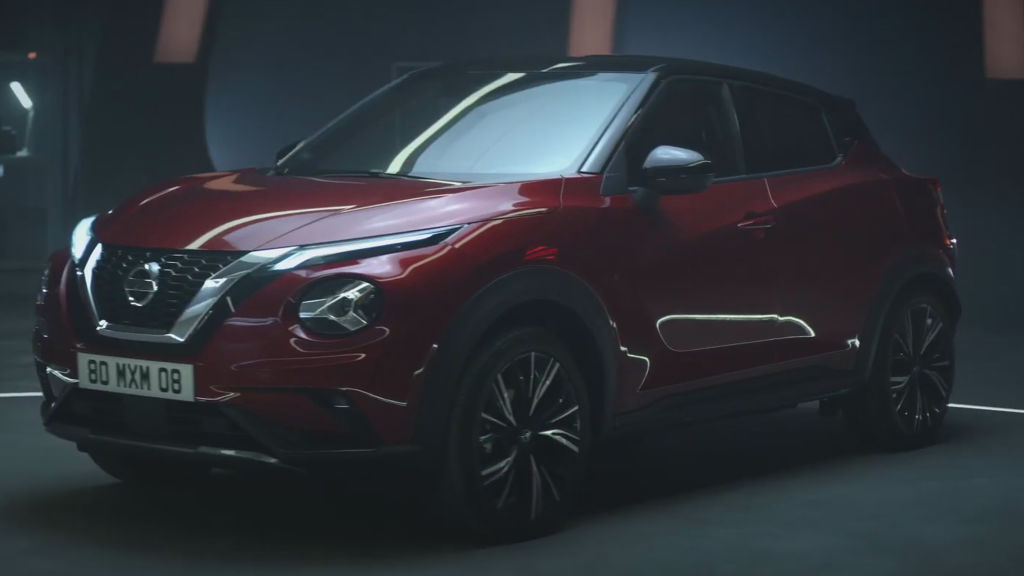 The campaign idea, Primed For Action, is nicely articulated by Xavier Diquet, Nissan's European Marketing General Manager: "Thanks to its new coupé design, Juke is more grown-up, more sophisticated. It features our latest connected technology and some cool gadgets, so driving it will make you feel like a secret agent".
The campaign was created and rolled out with a robust customer journey in mind. Concentrated into 3 different phases - teaser, pre-launch, and launch - with specific creative assets produced to support each stage. Ultimately, one cohesive idea running across all media touchpoints.
Prior to the car being revealed to the public, a series of animated videos ran on social media emphasising Juke's unique shape. Four 15-second videos, created in collaboration with The Mill+ in London, took the viewer on a journey into the world of surveillance videos, satellite imagery, microchips and hacked data, to finally discover a silhouette of the car.
Juke's exciting new technology required some explanation, so a number of entertaining videos were created to show how specific technologies feel, and also demonstrate how they work. These videos will run across social and digital for the duration of the campaign.
Conan Wang, ECD of Nissan United, said, "The TVC is a new-model launch spot, so featuring the product was key, but it was imperative to capture the emotional side of what it feels like to drive the Juke. It also had to feel cinematic and entertain our audience".
"In a nod to Juke's heritage, we got the brilliant Philippe Andre, the same director who shot the original Juke launch spot, to shoot this ad".
Gaëlle Devitry, Nissan's European Advertising Manager sums it up: "The Juke campaign is a perfect example of a big idea blown out across all media touch points. From the teaser phase to the big launch, we created a great story that really resonates with our audience. And this is just the beginning, so stay tuned!"