News
Running through Canoe Country
This Mini documentary from Current Resident showcases the need to protect a local wildlife area.
The new short documentary is directed by Erik Nelson and produced by Save the Boundary Waters to showcase the wildlife and the importance of protecting it.
The Boundary Waters Canoe Area Wilderness is America's most visited Wilderness attracting more than 155,000 visitors each year. This area consists of 1.1 million acres of interconnected waterways, uninterrupted forests and diverse wildlife that is crucial for conservation and a sustainable economy in surrounding communities. Not to mention this ecosystem is also home to Voyageurs National Park, the Superior National Forest and Ontario's Quetico Provincial Park. The Wilderness is a haven for those who have been fortunate enough to paddle its pristine waters, however it is currently under threat from a proposed sulphide-ore copper mine entering the area near its southern edge. To raise awareness for this cause Alex Falconer set off on a mission to complete the first ever recorded ultra-run he titled the Boundary Waters Traverse.
"Wanting to do this for the first time is a great way to bring a kind of stoke level enthusiasm and excitement about the Boundary Waters in a completely new way. This whole project was designed to get runners, to get trail runners, to be aware of this issue. I'm hoping that new people seeing this and learning about how the great Boundary Waters are and why it needs to be protected, will step up and take action." said Alex Falconer, Runner.
Unlock full credits and more with a Source + shots membership.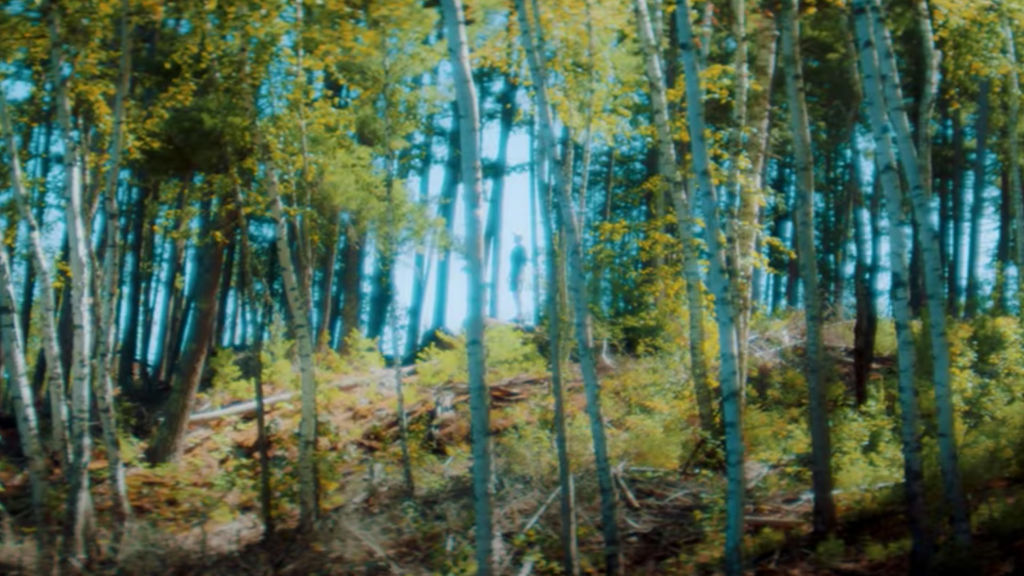 Pairing the Border Route Trail and Kekekabic Trail for a total of 110 miles, Falconer, joined by Patagonia sponsored athletes Claire Gallagher and Peyton Thomas, Altra Elite athlete, Kyle Pietari and trail enthusiast friends Brendan Davis, Matt Wardaugh and Grand Marais, Mayor Jay Arrowsmith Decoux, braved humidity, cold, storm and rugged terrain, reaching new heights and setting the first record of 38:15:03 on the Traverse. Finishing the BWT with his family Falconer was tired, but excited to have melded his passions of running and protecting the Wilderness for future generations to embrace.
"You just need people out there and once they are out there they just sort of instinctually or innately just love the place. It's really powerful. It takes people like Alex who have passion for this place, who want to step up and do things. That really raises awareness." adds Jason Zabokrtsky, Owner of Ely Outfitting Company.
Raising awareness and capturing the beauty and ferocity that nature and this newly connected route through the Wilderness have to offer, Current Resident, a production company and content studio based in Minneapolis, was more than happy to help Falconer tell his story. Through nights of shooting in the rain and remote wilderness, the CR crew was able to track Falconer and his team to capture the passion, hard work and dedication that embody not only Falconer himself, but the Campaign to Save the Boundary Waters in total.
"Two of the CRs primary core values are Trust + Generosity = Community, and Do More With Less. The BWCA is a part of the community, not just in MN but around the entire US. They are doing what others are not, speaking up and taking action. STBW is not a large organisation, they're small, but mighty. I like to think CR carries that same mentality." states Patrick Shelton, Executive Producer Current Resident
The Campaign to Save the Boundary Waters is leading the fight to protect this incredible landscape. Sulfide-ore copper mining this close to the Wilderness is inherently dangerous and will cause damage that cannot be prevented or fixed. Destroying thousands of acres of land, massively disrupting wildlife, increasing traffic, creating water, noise and air pollution and hurting the existing sustainable amenity-based economy are only a few of the adverse effected posed to the area by this mine.
"The folks at Save The Boundary Waters work tirelessly to keep this special place from bring ruined. I hope that Alex's run can popularise the Boundary Waters as a trail running destination, and I hope that the video can help raise awareness about the urgent need to protect this place. I just hope that the short film we made can play a positive role in their larger mission." adds Erik Nelson, Director Current Resident.