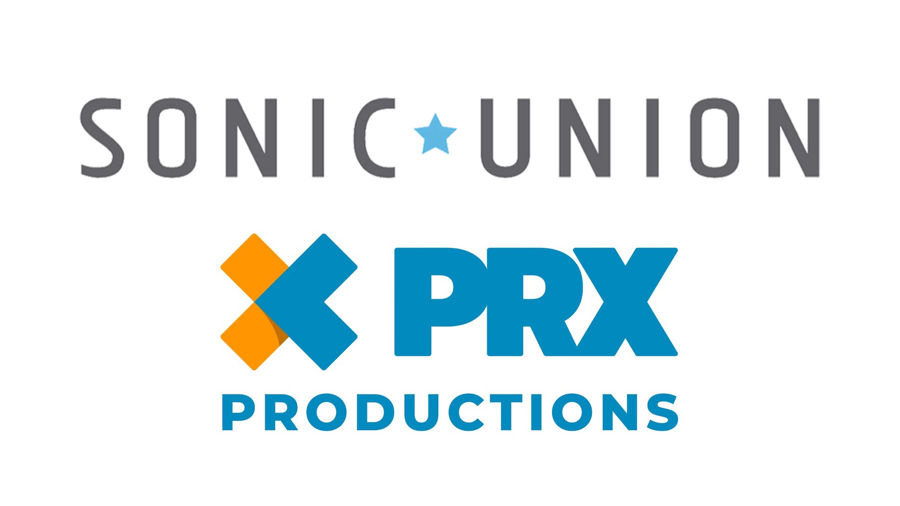 News
PRX and Sonic Union form strategic partnership
Partnership will provide podcast creation and production services for brands and agencies.
Leading audio production company Sonic Union and top podcast distributor PRX, an award-winning public media organisation, announced a new strategic partnership.
PRX Productions, PRX's team specialising in high-quality audio production and storytelling, and Sonic Union will jointly provide podcast creation and production services to brands seeking to create original podcasts.
Sonic Union serves as a nationwide creative services and audio production house, for collaborations with ad agencies, Fortune 500 companies, museums, and entertainment clients. PRX Productions has created original podcasts in partnership with significant consumer brands, creatives, and mission-focused entities alike, including Ben & Jerry's, Patagonia, Simon & Schuster, the Women's Suffrage Centennial Commission, America Abroad Media, and more. To date, PRX and Sonic Union have partnered on podcasts including Out Travel the System, a travel podcast from Expedia, and an acclaimed teen advice podcast, We Got You.
In addition to expertise in podcast development, PRX operates Dovetail, a best-in-class podcast distribution platform trusted by a variety of major producers and acclaimed storytellers. The platform is an advantageous component for aligning distribution with data, analytics, and monetisation.
According to a recent study by Sounds Profitable, podcasting is on the rise as an effective medium to engage with audiences. The reach of podcasts are growing particularly among younger demographics, reaching nearly as many individuals between ages 18 and 34 as radio and television. Additionally, audiences are also more likely to consider brands they hear via podcasts than from other forms of media. In this compelling time for podcasting, PRX Productions and Sonic Union aim to draw on their shared expertise, success, and commitment to quality while also increasing their capacities to serve as close audio partners to brands, organisations, marketers, and advertising agencies as brand media plans expand to include podcasting.
"We're proud that PRX is one of the top podcast distributors in the world," notes Jason Saldanha, Chief of Business Development and Content at PRX. "Our in-house production team PRX Productions creates premium audio and podcasts for and with outstanding partners. The team at Sonic Union are masters of the craft and have deep relationships with major advertising agencies and creatives across the U.S. Our hope is that we'll complement one another while together delivering the best possible opportunities and service."
"Audio narrative is a powerful and effective tool for engagement. As our agency and brand clients ideate attention grabbing campaigns, podcasting will more steadily become a part of media plans, and may now include the integration of podcasting with social channels, YouTube, and video components. This is a territory we are collectively poised to help navigate," says Halle Petro, Sonic Union Executive Creative Director. "This exciting partnership will help to provide strategy ahead of the curve within the industry."