Inspiration
Playlist: Al Risi
We talk with Groove Guild founder Al Risi about being a Black Crowes geek, the Purple One and a vast array of recommendations and playlists!
What's the best music video you've seen recently and why?
BlueOx - Fearless, directed by Rohitash Rao, Why? Multiple reasons, but let's start with the fact that it's a really solid cover of the 1971 Pink Floyd classic. What is even more impressive is the technique used by the director Rao. Over the course of seven months, he hand-painted all 3,771 individual frames over a single canvas, took a picture of each frame, and then the editor pieced it together into one badass music video!
This was all done last year, so I'm not sure if this video happens without a COVID-19 lockdown. It's a special piece and so are both artists.
Unlock full credits and more with a Source + shots membership.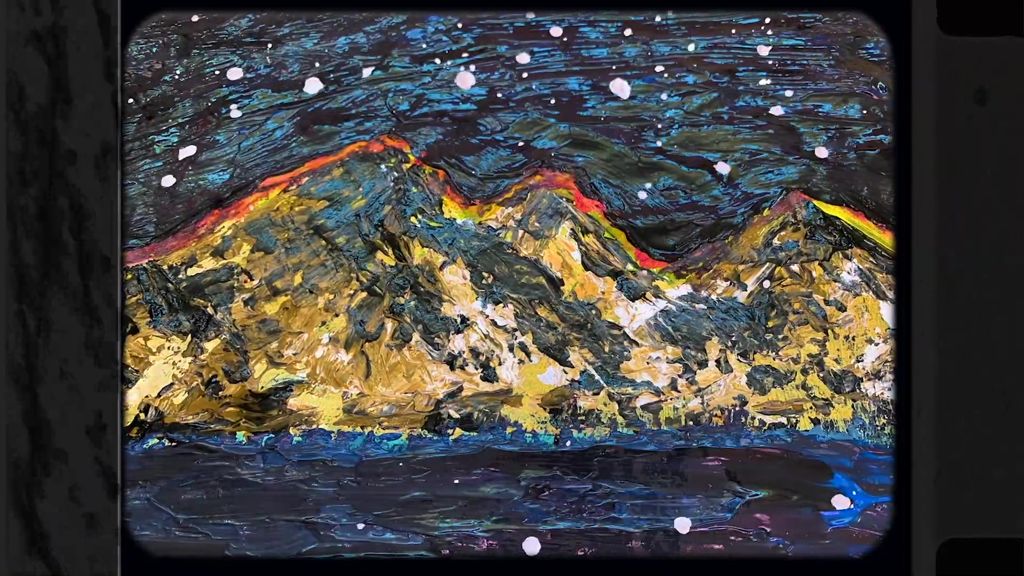 What's the first music video you remember being impressed by?
Certainly Michael Jackson - Thriller. It was groundbreaking! Music videos were still pretty new, but a 13+ minute music video was pretty much unheard of. Everybody did the zombie dance when Thriller came on...and 38 years later, people are still recreating that dance. I'd also have to say Run DMC - Walk This Way feat. Aerosmith.
I grew up in Queens and went to high school not far from Hollis, where Run DMC called home. I was a total rocker back then (some might say that I still am), so I already loved Aerosmith, but that collaboration opened my eyes and ears to hip hop and brought the rap/rock genre to the masses.
Unlock full credits and more with a Source + shots membership.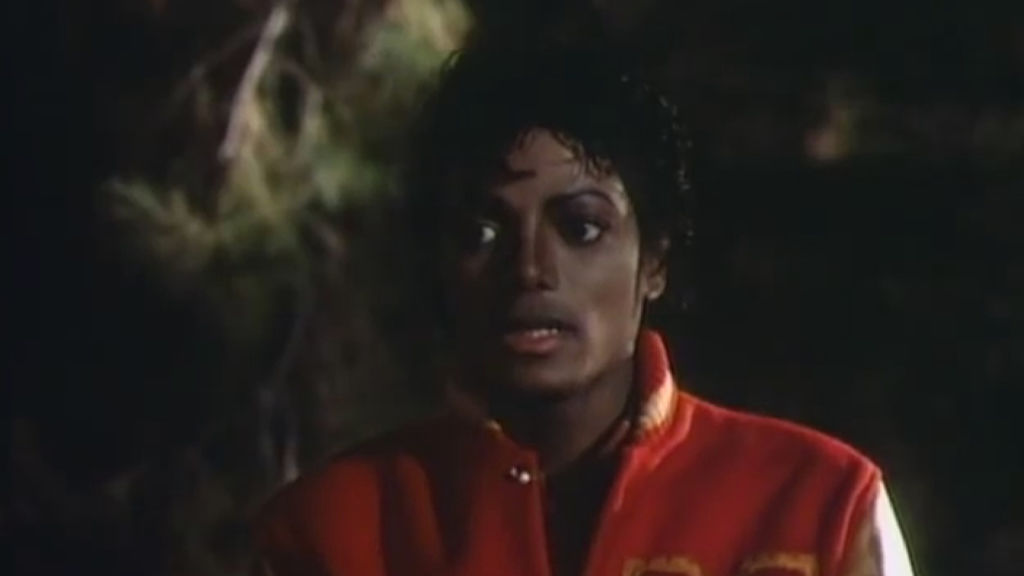 And what's your all-time favourite music video?
In the Spring of 1981, my older brother took me to a midnight screening of The Song Remains the Same. Death defying and terrifying car ride home aside, the film blew my mind. I remember feeling like I was actually at a concert, even though my first unaccompanied real concert experience wouldn't happen for another year and a half. I had already loved Led Zeppelin and sang my heart out to every song, but this was a whole new experience that took my love for them to a new level and cemented me as a lifelong fan.
I also have to mention this live performance of While My Guitar Gently Weeps (which recently crossed 100 million views), especially since we just marked the five-year anniversary of Prince's passing. This video is from the 2004 Rock & Roll Hall of Fame induction ceremony of George Harrison, and Prince was also inducted the same year. The tribute featured Tom Petty, Jeff Lynne, Steve Winwood, and Dhani Harrison who looks every bit his father (and who is melted into a fanboy at the 4:45 mark) and of course, Prince.
I love this video for so many reasons. For one, it starts off as a holy sh*t moment out of the gate just because of who is on stage and the context of why they are covering this song. The performance starts out so incredibly warm in tone that it feels like you are being wrapped in a comfy blanket. Then, at the 3:29 mark, Prince takes over and everything changes. He lays down one of the most incredibly connected, expressive and seamless guitar solos that just blows everybody's mind, including those on stage with him! I love watching all of their faces while they're watching Prince play his guitar like it is an extension of his own body. At the end of the video, Prince throws his guitar straight up in the air and walks off, but we never see his guitar come down. A little extra Prince magic to end the video!
A dear friend, who knows my love for this video, sent me a link to a brand new director's cut that was just quietly released. I recommend watching the original video (above) first, then the director's cut. I still can't figure out where his guitar went or how his hat stayed on his head, but this cut gives you a whole lot more Prince. RIP Prince!
Unlock full credits and more with a Source + shots membership.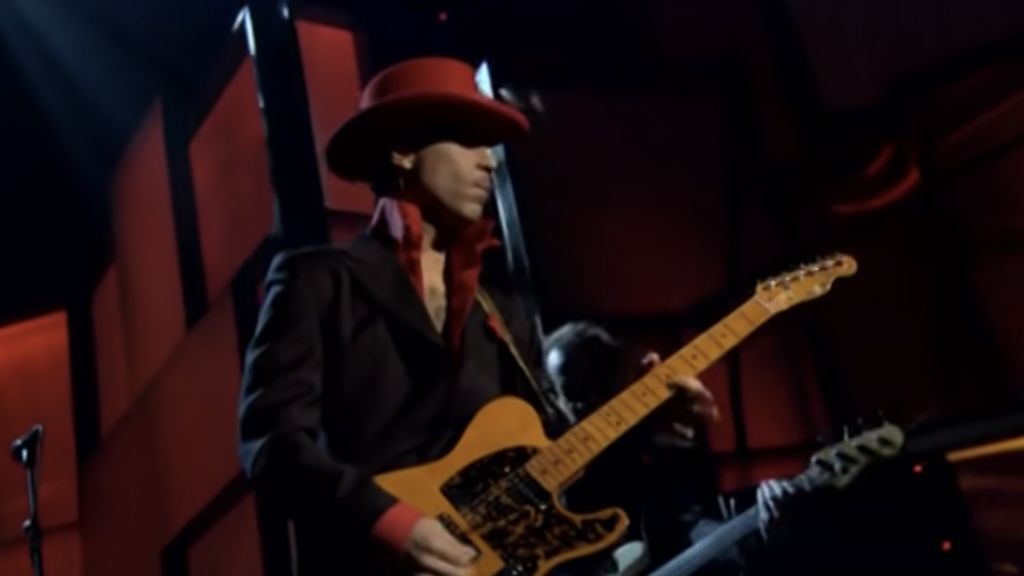 What other directors/artists do you look to for inspiration?
Quentin Tarantino! He always brings a little something extra to every film, but beyond that I love seeing his movies just to hear the soundtrack. He is a master at unearthing deep tracks and marrying them to just the right visual, truly magical. I find a lot of inspiration in soundtracks in general. I love TV shows that have a strong musical point of view, a specific theme or even a specific period the music lives in. Shows like; Insecure, The Chi, The Marvelous Mrs. Maisel, Stranger Things, The Leftovers... the list is long.
I also love a great movie soundtrack. Some of my all-time favorites include: Pulp Fiction, Dead Presidents and of course, Saturday Night Fever (mandatory for somebody who grew up in NYC in the 70s/80s). More recently, I really love the way director Edgar Wright used music in the movie Baby Driver. The movie is full of cool musical easter eggs and is pretty much wall to wall music. The film features 40+ songs that are baked into the film's DNA. Most of the songs are played in their entirety and are married to picture in such a considered way that the music should have won a best supporting actor award. This is a film that I would have loved to music supervise.
What are you listening to at the moment?
Never just one thing… Destroy Boys: Solid power punk rockers from San Francisco, their new single Muzzle is banging, but the song that really made me love this band is I Threw Glass At My Friend's Eye and Now I'm On Probation.
LoFi Girl (f/k/a ChilledCow): Lo-fi instrumental hip hop beats streamed non-stop via YouTube. It makes for great background music.
Old Man Saxon: I can't stop listening to his new single Hell Yeah, such a great groove born out of late 80s early 90s jazz influenced hip hop. Hell Yeah!
Nolä: She released a song earlier this year called Bitch Can't Spell February that has been on repeat for a while. It has this wonderfully calming, laid back, west coast beach bonfire vibe musically, while the lyrics get real about….well, refer to the title. So good!
Celeste: Stop This Flame is a smash hit. The sample of Nina Simone's Sinnerman is divine, but Celeste is so much more than this one song. She is the real deal!
Black Crowes: They just released their 30th anniversary Shake Your Money Maker vinyl box set, so that is giving my turntable a workout.
Unlock full credits and more with a Source + shots membership.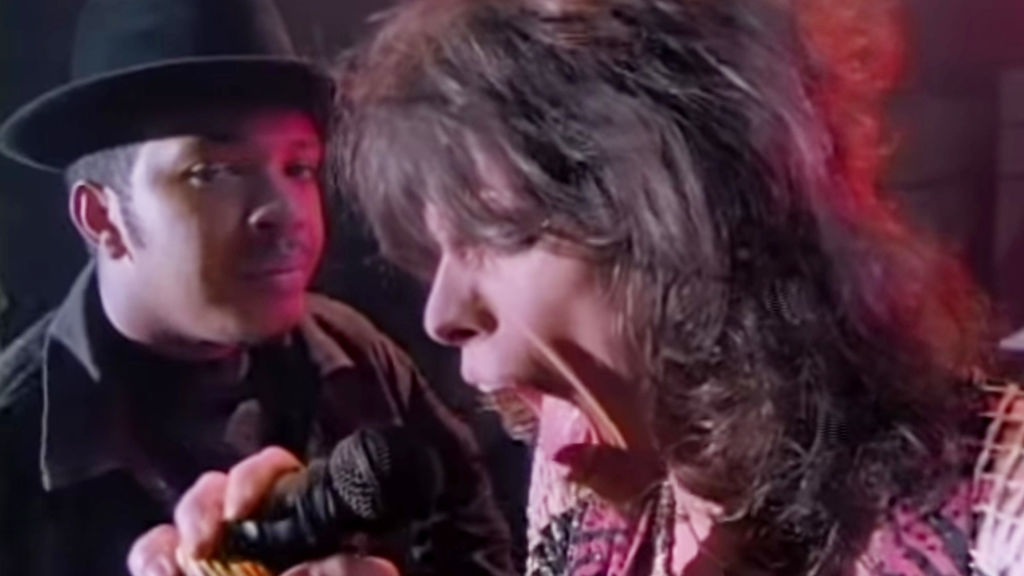 What's your favourite bit of tech, whether for professional or personal use?
I'm definitely a lover of technology, especially technology that makes your life easier. On a broad scale, I love my iPhone. It gives me access to the world right in my pocket. We take it for granted now, but smartphones changed culture and reshaped life as we know it. As far as specific tech is concerned, the music asset management platform DISCO has been a gamechanger from a workflow standpoint. Also, I don't have to travel with an external hard drive everywhere I go anymore...so, I got that goin' for me, which is nice.
I'm also a big fan of streaming music apps. We are still going through some growing pains with the transition to digital, but having immediate access to virtually any song in an instant is beyond incredible. Also, distribution was a major hurdle for indie artists. Digital streaming platforms (a/k/a DSPs) have removed that hurdle, which is great for music as a whole. Honorable mention goes to WAZE; without it, I'd be perpetually lost and probably have a few speeding tickets to my credit.
What artist(s) would you most like to work with and why?
This is a tricky question and falls into the category of 'be careful of what you wish for'. I cut my teeth on the record side of the business working for Universal Music. As a byproduct of the job, I got to meet so many artists, including some of my heroes.
For the world I'm in today, I love licensing big iconic songs, especially if they have never been used before. In the past couple of years, I have been lucky enough to license some super iconic songs for Volkswagen including The Sound of Silence, Let It Be and Space Oddity, as well as Life On Mars? for SpaceX. I do have a very specific Led Zeppelin song in mind that I hope to place one day.
How do you feel the promo industry has changed since you started in it?
The evolution of music videos in general has been very interesting to watch. When they first really came to prominence in the 80s with MTV, they were almost exclusively for artists with label backing because they were so expensive to produce and they pretty much owned the distribution channels. Labels threw tons of money at them because getting into heavy rotation at MTV was like getting a license to print money. In 2005 YouTube was born and the game changed. The playing field got levelled to the extent that anybody could post and share their own music video.
The labels quickly began to realise that they were providing this expensive content to build somebody else's platform and the mentality shifted. Doug Morris, who ran Universal Music Group for many years, was probably the first to question this practice. As the story goes, he was with family for the holidays and his nieces and nephews were streaming their favourite music videos over and over and over again. It was at that moment that he decided to start directly monetising music videos, and just like that, the game changed again. As time pressed on and technology advanced, the cost of shooting a music video dropped tremendously, levelling the playing field even more. The barrier to entry was minimised, so pretty much any band could shoot their own music video as long as they had a friend who could edit.
Where do you see the music video industry being in five years' time?
We'll continue to see technology reshape the music video world. There has been massive investments in amazing creator tools making it easier and easier to create and post your own content for next to nothing. There will always be a place for the bigger budget music videos, but technology has and will continue to be an equalizer. It will allow self-funded bands to compete for those precious clicks against well-funded videos and win on creativity. Check out the app Beatleap by Lighttricks to see where we are at now. In five years, virtually every song will be released with a companion music video.
Tell us one thing about yourself that most people won't know…
I'm a Black Crowes super fan. I've seen them in some incarnation or variation over 75 times and it never gets old because, unlike a lot of other artists, their setlist is never the same, let alone the version of the song. I'm looking forward to adding to that show total this summer when they tour the Shake Your Money Maker record. Man, I miss live music!
Another tidbit about me, I despise onions and its cousins...scallions and chives. Hard "no" across the board for me.