Talent
Jing Ai Ng tells us how a passion for the Delta Chinese community led to a YDA
Winning Gold in the Passion Project category, Jing Ai Ng's Asian American folk story Delta is rooted in observations around heritage. Here, she tells shots how instinct, influence and Instagram helped form the film.
Did you always know you wanted to be a director and what do you enjoy the most about directing?
I didn't always know, because I didn't really think it was possible at first. But I've always been especially drawn to visual storytelling, whether that came in the form of a movie or a volume of manga. I wanted to be a manga-ka, but I can't draw well enough, unfortunately.
I love the collaboration that comes with directing.

I love the collaboration that comes with directing, and I really enjoy working with actors. You get to make an entire world, which is what drew me to directing in the first place. It's always fun, even if it's stressful, and I may be biased, but it's the best job in the universe to me.
Unlock full credits and more with a Source + shots membership.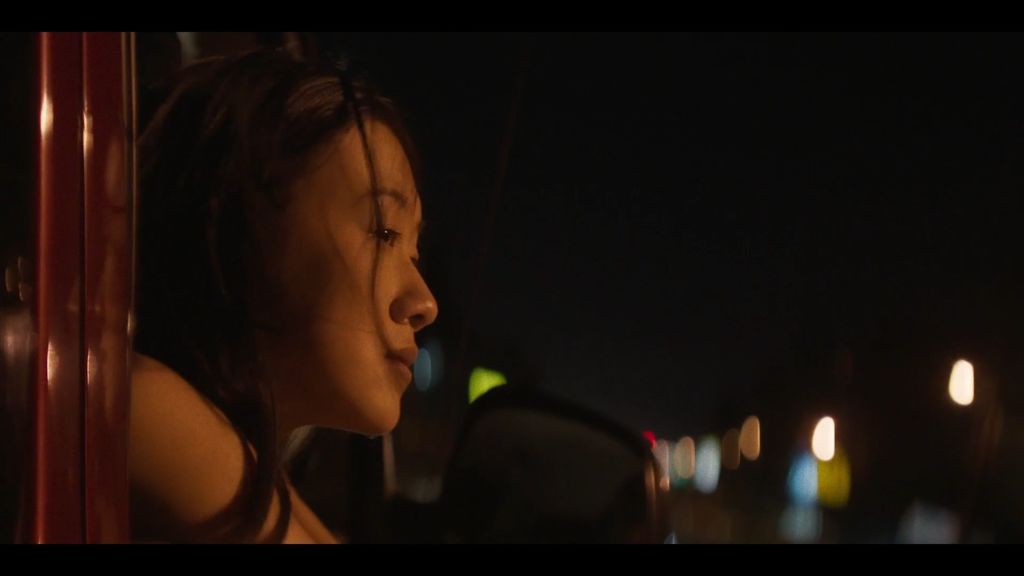 Above: Ai Ng's Gold-winning film, Delta.
Who are you inspired by?
When I was younger, I interacted with the Malaysian artist Ibrahim Hussein, who was friends with my mother. His paintings are beautiful; they truly take your breath away. One day, we were at his house surrounded by his art when he told me about his origins as an artist, which was a saga that started in a kampung, led to art school in England, and the fine art scene in New York. What a life lived, and that was a huge inspiration for me. My brain changed from time spent in his presence, and so did my outlook on art.
I've always been especially drawn to visual storytelling.
With film, Martin Scorsese has always been a big influence on me because he's not only a master director, but a film historian and a curator.
I love that, and I aspire to that.
Where did the idea for Delta come from?
I am part of the Chinese diaspora; some people might call it 'overseas Chinese.' I grew up between Malaysia and the American South, spending six months in each place every year until I was a teenager. One of my most vivid memories as a kid is seeing an Asian family running a grocery store on Tybee Island, near Savannah, in Georgia. It stuck with me because I hadn't seen a lot of other Asian people in America up to that point, at least in the places my family spent time in.
When I found a beautiful photo project featuring the Delta Chinese community in Mississippi, it really spoke to me. I interviewed members of the community and did a ton of research in order to write what would ultimately become a short film. I'm a big history nerd, so I wanted to write an American folk story with Asian American characters.
Above: Images from Ai Ng's Delta.
There's so much raw emotion between the siblings in this film; how did you capture this relationship so powerfully?
I write characters that I'm obsessed with, and on the page they feel so personal to me. Then, because that's what a director does, I give them to the actors. With Zoe and Sean, the actors who play Phoebe and Raymond, we created this bond in rehearsals that I hoped would translate visually.
I write characters that I'm obsessed with.
I love sibling relationships in cinema precisely because they're so layered. Their family has history with Mississippi and their business, but there's also the history between the siblings. You get that with no one else.
The landscape is still, unmoving, as are many of the young people left in Delta, while the lead, Phoebe, is in motion, heading off to college. Was it important to you to contrast these two states of being?
Absolutely. That's what the film is about, at its core. In this movie, everything has to change, including the siblings' bond. It's inevitable, and it's sad, but there's acceptance by the end.
Above: More stills from Ai Ng's film.
How did you go about casting the film?
I found both of our leads off a plea I posted on my Instagram story! It is so extremely difficult to find young Asian American talent, and this film is acted in a dialect. Meaning that the actors had to have that training and experience with dialects.
I found both of our leads off a plea I posted on my Instagram story!
Our wonderful casting director found everyone else on our cast besides the non-actors, who were people I met in Mississippi while researching the Delta Chinese community.
What do you feel you've learned from developing this film and is this a subject matter that you'd like to continue to explore in the future?
Delta was my first time shooting outside of LA, and the film infrastructure that we have available there, so it was more of a challenge. I had to learn to adjust and to really work with what we had available. It was quite a remote location.
I haven't written a feature to go with Delta yet, but I fully intend to!
What does it mean to you to pick up the YDA, particularly in the Passion Project category?
Delta is a true passion project, because it was made for no other reason than the team being passionate about this story and wanting to bring it to life.
There was no explicit reason for it to exist beyond us wanting it to, and those are the best projects!
What're you working on at the moment?
I'm filming my feature debut, FORGE, next year in Miami. It's an art crimes dramedy, about a pair of art forgers, and I developed it in Film Independent's Screenwriting Lab in 2021 right after I graduated from the American Film Institute for directing. I'm also developing a feature script set in Malaysia, titled SAUSAGE ROLL (I went to a British international school in Kuala Lumpur), with Jeanette Lim, a writer on Futurama.
I'm also breaking into the commercial and music video directing space as part of the directing duo PAJAMAS, with my AFI classmate Portlynn Tagavi, who is an animator at Netflix. I'm super excited for that!