News
Iconic Meow Mix jingle is re-imagined in newest campaign
New Meow Remix campaign provides a new sound to the brand that cats continue to ask for by name.
Meow Mix, the brand cats still ask for by name, is re-imagining their iconic, addictive jingle with a twist for today's music and cat fans, with their newest campaign The Meow ReMix.
A new feline-focused broadcast video introduces the legacy jingle in a modern remix. The soulful R&B version introduces us to Chanteuse Luna, who in true Diva-style even has a litter box full of diamonds. Dropping soon after is a Country version, Heart & Paws, perfectly evocative of Nashville's best and featuring an original heartfelt, melancholy country ballad.
The campaign is the first creative work for the Meow Mix brand from PSOne, the Publicis Groupe's Power of One team, a bespoke solution for The J.M. Smucker Company.

The Meow ReMixcampaign introduces a new generation to the iconic Meow Mix jingle. First introduced almost 50 years ago, the jingle has a long history as a fan-friendly earworm, impossible to forget. To give the jingle a modern-kick and relevance, Meow Mix reimagined it in different genres from R&B and Country (dropping soon), to Latin and Metal with more versions coming soon. Human, the well-known music house, brought that vision to cat-like life, all the while keeping the musical integrity of the original jingle.

Unlock full credits and more with a Source membership.
Show full credits
Hide full credits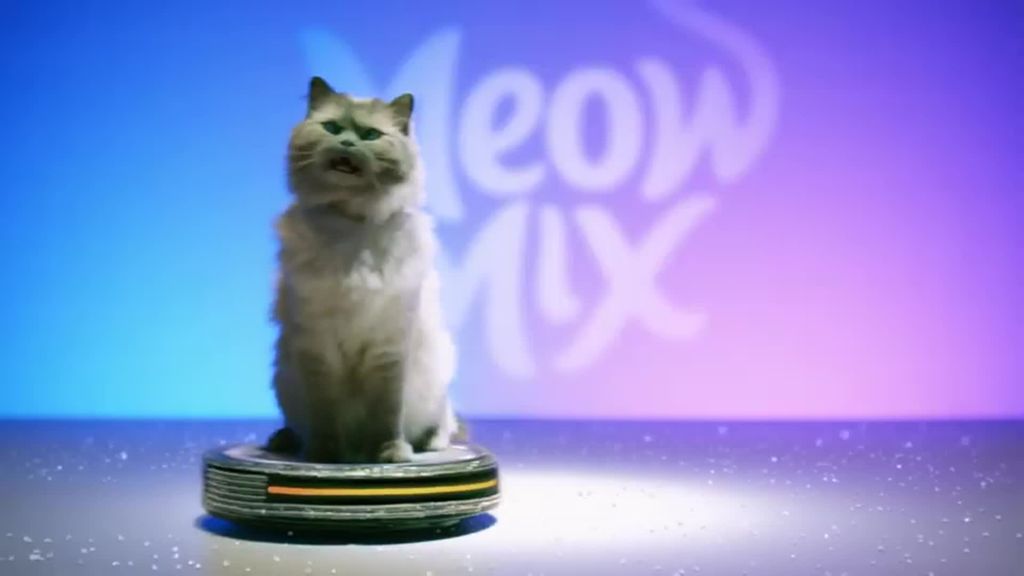 The videos for Heart & Paws and Luna feature real cat-stars, complete with their unique mannerisms and famous cat attitude. The spots are directed by veteran music video Director Joseph Kahn, who has worked with some of the world's biggest pop stars, but noted that none had as much attitude as a Ragdoll cat.
"Meow Mix gave us a huge creative gift with their classic jingle. They simply asked us to make it famous, once again," stated Jason Gorman, Executive Creative Director, PSOne. "Cat lovers and music fans are both incredibly passionate, so why not marry two passion-driven fandoms and give everyone something really fresh and memorable."