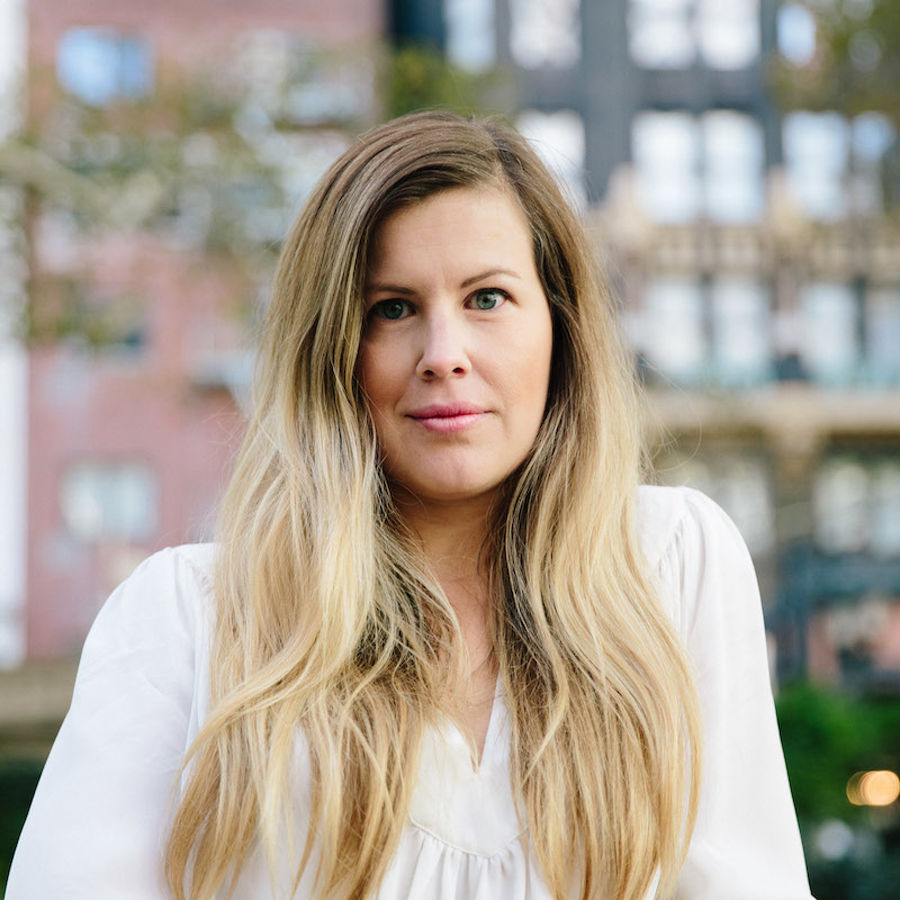 News
Halle Petro named ECD of Sonic Union
In her new role, Petro will be instrumental in deepening the studio's sonic storytelling experiences for entertainment and advertising.
Sonic Union announce that Halle Petro has been named Executive Creative Director.
In her new role, Petro will be instrumental in deepening the studio's sonic storytelling experiences for entertainment and advertising, including collaborations with music and sound narratives. She'll also continue to expand Sonic Union's podcast productions working closely with a team that includes Creative Producer Kimu Elolia.
"You know when you encounter a born leader. Over the past five years our vision of growing our creative offering has been realized thanks to Halle's stewardship," notes Sonic Union Co-Founder/Managing Director Adam Barone. "This new role is the recognition of her powerhouse knowledge and business sensibility, creative ideation and execution, along with the trust she inspires with each and every collaboration."
"A colleague recently said 'sound creates visualisation,' which is the ultimate truth in this age of new media and is reflected in Sonic Union's evolution in the creative process with our clients," notes Petro. "Mine is a non-traditional role for a sound company, and I am energised by the possibilities it encompasses. It reflects the innovative approach the partners have to collaboration and new creative opportunities. There is a lot cooking for us with new partnerships that we believe will supercharge sound as a part of brand campaigns. I am so excited to share what's to come."
Prior to being named ECD, she was Sonic Union's Executive Creative Producer working on music and sound collaborations. As Sonic Union started having demand for more creative project applications and liaising, Petro moved the company into new areas of exploration to further diversify the studio's offerings. Among them, working with clients to develop high-impact content with creatively driven sound design, and creating a team for original composition and a catalog of music for licensing. That breadth of work includes commercials, documentary features, episodic television, animated series, award winning podcasts and sound installations.
Beloved and respected by her Sonic Union colleagues and clients alike, Halle has contributed to such noted projects as the 2023 Webby honoree SAVEUR podcast series Place Settings, Expedia's Out Travel The System, and the Emmy-nominated Resistance Radio for Amazon Studios and The Man in the High Castle as well as brand collaborations such as projects for Coach, Corona, Nikon, Nintendo, Samsung, Ford, and AT&T.
Over the years, Halle has also contributed her producing talents to the feature doc Nothing Fancy (SXSW, James Beard Award Nominee), along with the Webby-nominated podcast We Got You, a work she originally created, wrote and executive produced. Halle's background is in music, she was a touring musician and singer before channeling her love of audio production into producing original music and sound design.
Halle has served as an AICP Curatorial Committee, Show Judge and board member since 2018. When she's not focused on the craft and creativity of others, she spends time honing her talent as a singer/songwriter.