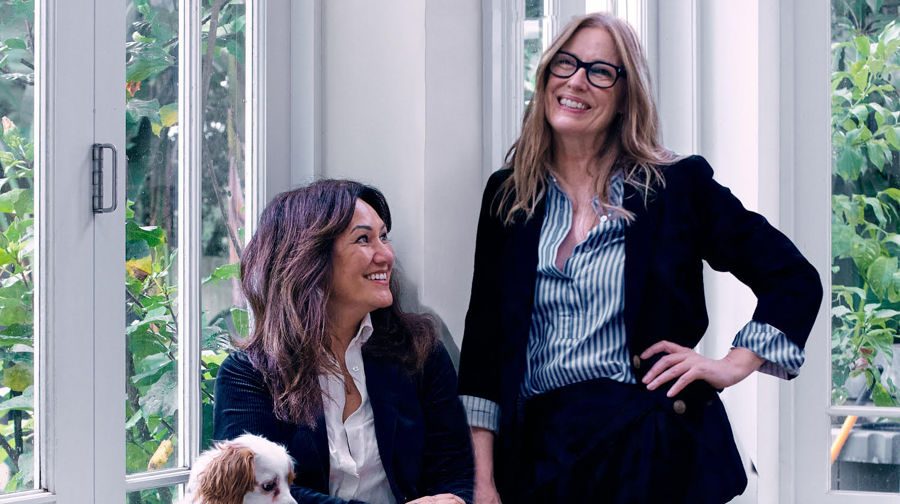 News
Founding partners Melanie Bridge and Sharlene George usher The Sweetshop into new era
The long-time creative collaborators have been appointed Global Co-CEOs, making the global powerhouse a now fully female-led production company.
Over two decades ago, award-winning director Melanie Bridge, producer Sharlene George, and chairperson Paul Prince started the New Zealand-based production company, The Sweetshop.
Having steadily grown in prominence and impact, it became the award-winning powerhouse we're familiar with today. After guiding its evolution from the inside, founding partners Bridge and George are stepping into Co-CEOs' roles, galvanizing the company for another twenty years of groundbreaking work.
The two vision-forward women replace Wilf Sweetland, who after five years, is stepping back from his Global CEO position. Sweetland had been with The Sweetshop for a total of 12 years, having started out by overseeing the company's Australian business. As he departs to achieve a more apt work-life balance, Sweetland shares, "It has been such a pleasure to be involved with everyone at The Sweetshop and to play a part in this great company, producing some of the best work in the world. I thank Paul dearly for his support and guidance over the years, and I'm thrilled that my successors Sharlene and Melanie are leading as Co-CEOs into the next chapter."
Splitting the responsibilities is a strategic set-up for the duo, and their uniquely complementary skillsets enable them to drive the company forward more effectively. "Sharing the CEO job plays to each of our strengths perfectly," said Bridge. "Sharlene's skills are more in the production areas, while mine focus more on the creative. My experience as a director is a wonderful asset, as every executive decision comes through this filter."
George has recently been harnessing her production skills on longer-form content and will now bring that in-house. The Sweetshop will continue to produce crafted commercials and expand into documentary and scripted feature films, digital and television series, and ambitious, outside-of-the-box branded content. George and Bridge aim to support the directors on their roster who have their eyes set on the long-form as well as those who already have a knack for critically-acclaimed features.
Respectively, the production company has won multiple Cannes Lions and D&AD Pencils itself over the years, as well as the exceptional achievement of being honoured Production Company of the Year ten times at the Commercial Communications Council's CAANZ Axis awards.
Since they were connected through a mutual acquaintance two decades ago, Bridge and George's relationship - and The Sweetshop, by extension, has been grounded in warmth, mutual respect, trailblazing creativity, and feminine fierceness. "As we step up to Co-CEOs, I feel incredibly lucky to have my friend and business partner Sharlene by my side and be the yin to my yang," confides Bridge. "I feel that this is the perfect time to step back from directing and return to the forefront of the company.
This cathartic full-circle turn of events catalyzes the lauded production house - which now has offices in L.A., London, Shanghai, Bangkok, Sydney, Melbourne and the Auckland flagship - for enhanced impact on the industry at large.
"Our global reach allows us access to the best the industry has to offer—but we are still the same Kiwi Company that started in 2001, one that upholds values of kindness, inclusion, sustainability and ingenuity," said George. "Our heritage as a brand is important to us, and we're also really mindful about keeping the company modern and fresh."
Their most ambitious (and well-underway) endeavour is seeking the prestigious B-Corp certification. This renowned and hard-to-achieve designation indicates that a business meets the highest performance, ecological accountability, diversity, equity and inclusion standards, yet another way The Sweetshop is stepping boldly into a new era.
"I am very excited to circle back to where we started and reconnect with the company's roots. Sharlene and Melanie are two of the most experienced, passionate, hardworking and smart people I know," comments Paul Prince, who will continue to serve as board chairman. "Of course, I have so much gratitude for Wilf and everything he has done for The Sweetshop. A global production company has many moving parts, and his strength in production and relationships has been an enormous asset. We wish him the best of luck with his future endeavours."