The marketing community often look at the Super Bowl, the annual billion-dollar show-and-tell from the grandest campaigns in US advertising, as some sort of bellwether.
Certainly, historic ad spend at the event is seen as a proxy for how engaged consumers are with brands, and the sport that carries them.
So when you start to see research circulating suggesting that more than half Gen Zer's were expected to be unlikely to watch the live broadcast of the Super Bowl on CBS, or the fact that in general this demographic are half as likely as millennials to watch live sports regularly, we might start to think that our bellwether is pointing towards a downturn in engagement in big sporting events.
The reality is that this is a lazy assumption.
If every marketer thought like that when the consumption behaviour of their product changed, where would we be for the future of brands? Every sport is also a brand and we need to think beyond the tentpole event, or the season ticket renewal, and embrace programmes of engagement and entertainment that can include fans across multiple channels and attract varied audiences.
Every sport is also a brand. We need to think beyond the tentpole event.
Brands are starting to respond to the changing behaviours – Budweiser opted out of Super Bowl LV in 2021 for the first time in 37 years in favour of a social campaign supporting Covid 19 vaccine awareness, while Dorito's invested in digital activation campaigns on TikTok alongside their Super Bowl broadcast spots, and more investment is going into gaming and e-sports crossovers. It's signalling an intent to do things differently but often this can simply be digital washing of traditional campaigns. It overlooks the main issue.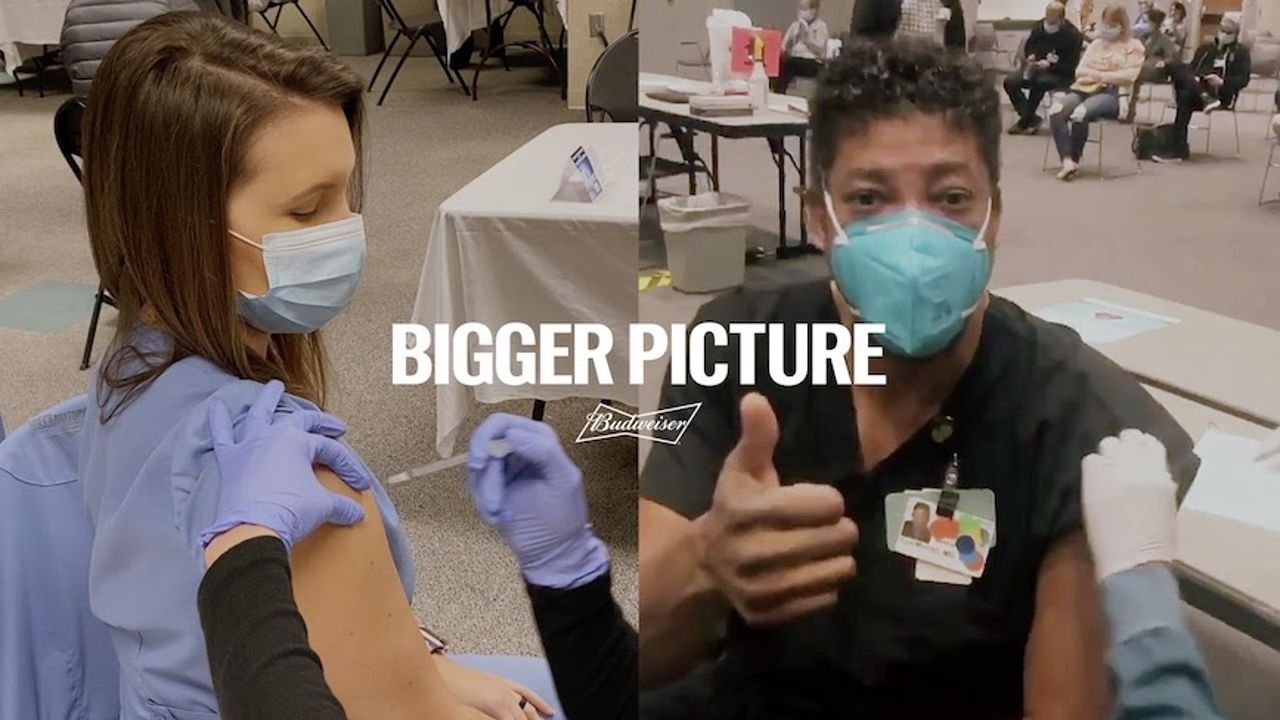 Above: Budweiser's social campaign supporting Covid 19 vaccine awareness.
Super Bowl will have a very different viewing behaviour year on year, but does it mean new generations of fans are turning their back on this sport, or sports in general?
No. If anything there has been an explosion of engagement. Just not in the usual spaces.
Global sports brands, leagues and clubs, after two pandemic disrupted seasons, have been on an accelerated learning programme, turning to social, digital and direct-to-fan offers. Some sports brands are transforming the ways they attract a new generation of fans. Creating programmes of activity that generate ongoing engagement – extending beyond the tentpole moments to drive fandom. It takes time to make this shift from the occasional event to pervasive, daily engagement but the rewards are lucrative.
There has been an explosion of [Super Bowl] engagement. Just not in the usual spaces.
Take F1 for example. The F1 revival has seen the sport move from a corporate playground with 16 moments a year, to an always-on global fan phenomenon. Improved racing, driver social engagement (once remarkably banned), growth in F1 owned channels, a new direct to fan engagement programme and streaming TV have transformed the pinnacle of motorsport.
Netflix's Drive to Survive, which serialises the stories behind the scenes, is an invitation for new fans to the sport. The F1 direct engagement programme serves the fans with opportunities to enjoy the things that matter to them and embraces all aspects of the sport. Whether that's the data and science behind the sport, the sustainability agenda or watching along with their drivers playing Esports in the pandemic.
All of these have pulled the next-generation audience in, and created a newly active fan base with sell-out races, improved TV viewing and growing digital consumption.
Above: The trailer for Drive to Survive, Netflix's behind the scenes look at F1.
Innovation is creating new types of sports media. Overtime - the network grounded in basketball and geared towards looking after the next generation of players and sports fans - hasn't just stopped at serving content in the right channels. Last year it launched Overtime Elite (OTE), a new basketball league for up-and-coming high school prospects, offering a year-round development program combining sports science, performance technology, and academic programmes – charting the success of the players as they move onto professional ranks.
What happens when we've engaged with the rising stars and their audiences? The players have fans even before they make it to the NCAA or NBA– and when they do, they have the respect of the next generation.
Copa 90 exists at the intersection of the fan and the sport, and shows that having no primary media rights for any football league is no barrier to creating a following.
Copa 90 goes into the crowd with fans. The pioneering fan-first football media company exists at the intersection of the fan and the sport, and shows that having no primary media rights for any football league is no barrier to creating a following. They embraced fans that felt priced out or not represented in mainstream approaches to the big games.
And just last summer we saw the largest sporting event on the planet, the Olympics, move from advertising campaigns to engagement platforms that chart the success of the Olympians – cradle to grave. Coca-Cola had its social and digital stories around an inclusive sense of belonging that created enduring engagement.
Through the I Belong Here engagement campaigns, we would take the Olympic Village to the platforms where our audience lived and give them a way to find, contribute, and build a connection with the Olympics on their terms.
Unlock full credits and more with a Source + shots membership.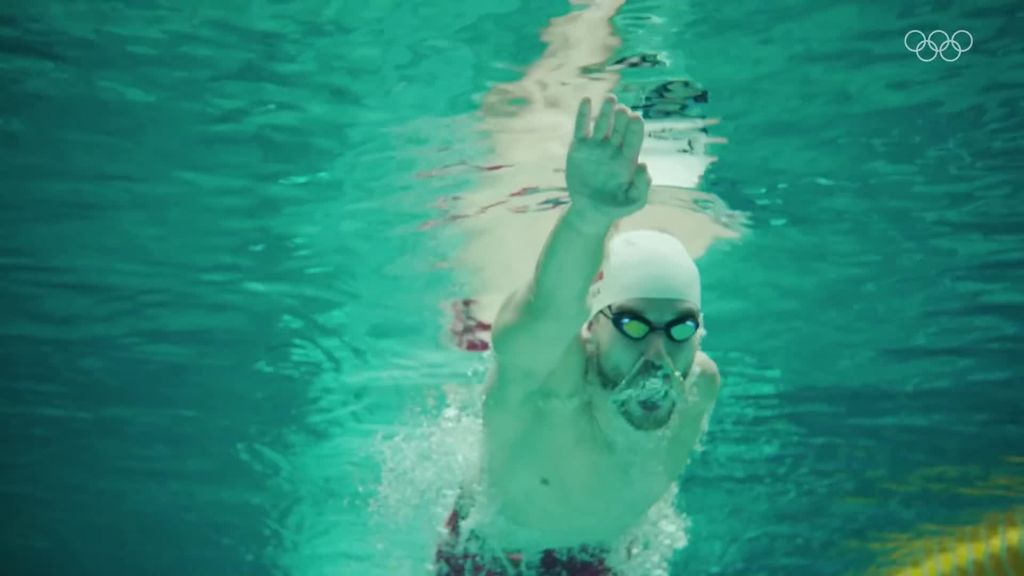 Above: Ogilvy's own I Belong Here campaign for the Tokyo 2020 Olympics.
But there are mistakes too.
European Super League Summer 2021, announced, in part, as a response to the 'they are not engaging' rhetoric, pitted 'legacy fans' against mythical new fans who,it was supposed, didn't have the attention span for two-hour games or the football tradition of open competition. The fans put them straight in short time.
And like many current activations supporting the once-a-year moment, the solution isn't just about creating a single digital engagement campaign, rather than a TV spot.
Sport needs to focus on the fan relationship and engagement fundamentals to build a sustainable business.
The reality is sport needs to focus on the fan relationship and engagement fundamentals to build a sustainable business. Using genuine investment in brand purpose, thinking about the sport in the wider culture, listening to fans and improving their offer with multiple experiences and entertainment, and not simply match day or renewal, will unlock a long-term relationship with their fan communities.
Yes, there is a role for the Super Bowl moment, the Champions League or ATP tour final, or a Six Nations. These culturally significant moments can be catalysts for an ongoing relationship, as moments to celebrate the physical and digital coming together of diverse groups of fans.
For those doing it right, it's one among 365 annual engagements that need to be championed and measured to understand that sport hasn't lost a generation.