News
#DoTheVapeTalk prevention campaign uses dance challenge to address serious topic
American Lung Association, Ad Council raise awareness among parents and their kids about vaping with new PSAs created by Hill Holliday.
The American Lung Association and the Ad Council launched a new series of public service advertisements (PSAs) encouraging parents to proactively talk to their kids about the dangers and health effects of vaping.
The new PSAs, created pro bono by advertising agency Hill Holliday, are part of a broader campaign to raise awareness about the risks associated with youth vaping and help parents with kids aged 10-14 initiate important conversations with their kids to prevent their kids from starting.
"These new PSAs address the need for parents to educate themselves about the dangers of vaping in a way that feels relevant and timely," said Michelle Hillman, Chief Campaign Development Officer of the Ad Council. "We know that stress and peer pressure are the main motivators for kids to start vaping. With the beginning of a new school year and a host of pressures youth are facing, we're providing parents with critical resources and encouragement to have important conversations with their kids about vaping."
Unlock full credits and more with a Source + shots membership.
Show full credits
Hide full credits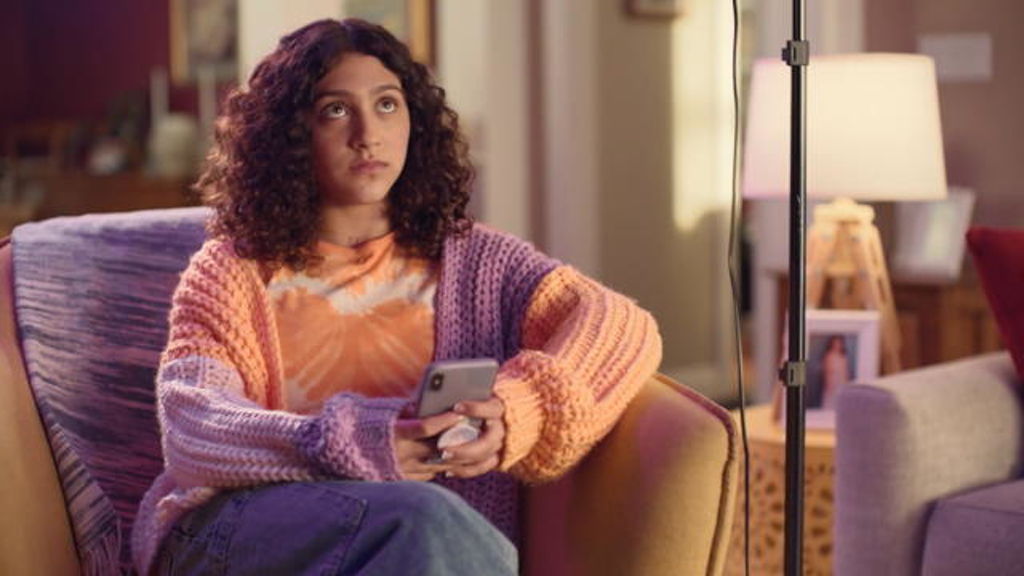 Rates of e-cigarette use by teens increased 73% from 2016 to 2020. Currently 2.1 million kids use e-cigarettes and thousands of kids start vaping every day. Despitethe growing number of youth who are vaping, many parents with children between ages 10-14 don't fully realise the risks associated with youth vaping. E-cigarettes contain harmful and addictive ingredients including nicotine, formaldehyde, which is known to cause cancer, and acrolein, and can also cause irreversible lung damage. Nicotine exposure during adolescence can harm the developing brain and lead to a lifetime of addiction to tobacco products. In addition, kids who use e-cigarettes are 4 times more likely to try a traditional cigarette and 3 times more likely to become addicted to nicotine.
"Educational campaigns, and conversations that parents have with their pre-teens about issues like vaping are critical. We know from more than 50 years of efforts to end tobacco use that these educational programs make a difference to deter youth from using these very addictive products," said Harold Wimmer, National President and CEO for the American Lung Association. "While we are seeing historically low smoking rates, youth e-cigarette use is still unacceptably high. Collaboration, like our partnership with the Ad Council and Hill Holliday, is integral to ending the youth vaping epidemic."
Developed pro bono by creative agency Hill Holliday, the new PSAs use pop culture and viral dance video trends to connect parents and their kids as a lead-in to more serious conversations about the dangers of vaping. The spots feature dancer, social media influencer and anti-vaping activist Russell Horning, "The Backpack Kid," who gained fame after his "Flossing" dance video went viral.
"We are proud to launch this important and timely campaign, which will help protect kids' health as they head back to school," said Karen Kaplan, Chair and CEO, Hill Holliday. "We are deeply passionate about our partnership with the American Lung Association and the Ad Council; this ongoing collaboration has had a tremendous positive impact on Americans' health and continues to save lives."
"Young people don't always think about how the choices we make now can really hurt us when we get older," said the now 20-year-old Horning. "I'm proud to use my platform to encourage kids to never start vaping so they can reach their dreams without the health risks of vaping holding them back."
The "#DoTheVapeTalk" PSAs will appear nationwide in time and space donated by the media, across all advertising formats: broadcast, radio, digital, social, out-of-home and print. TikTok has committed to additional support of the campaign, collaborating with some of the platform's influential creators on the development of custom content, and providing significant donated media to reach parents with the campaign's critical message. Meta has also committed to providing donated media space to reach parents. Since the campaign's 2020 launch, the Lung Association and Ad Council's youth vaping prevention effort has received more than $35.4 million in donated media support across television, radio, print, out-of-home and digital media, receiving over 2.7 billion impressions