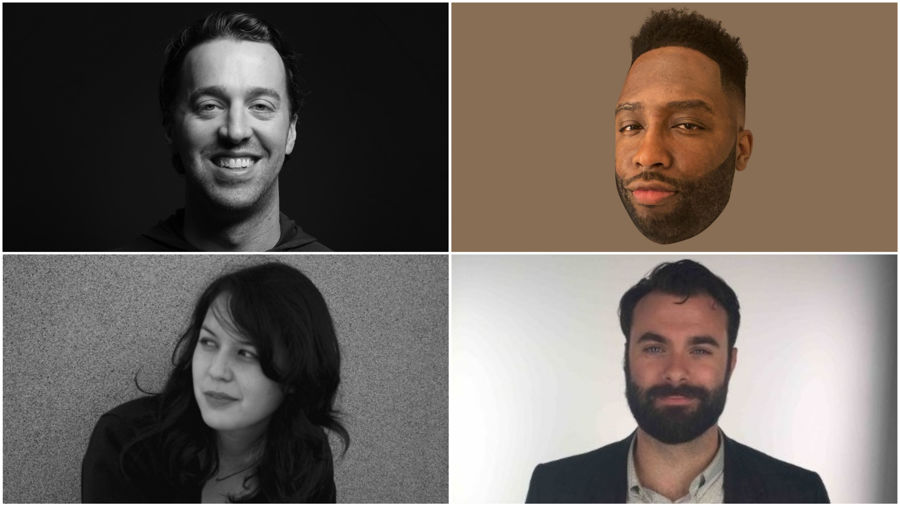 News
Doner bolsters creative department with four key hires
The Detroit-based agency brings in new creative talent to support continued growth across categories including CPG, health and wellness, lifestyle and healthcare brands.
Full-service agency Doner has announced the addition of four experienced agency creatives, Andrew Thompson, Anne Grantski, John Hickey, and Jameson LaMarca.
All four join the agency as an Associate Creative Director.
With expertise across a variety of categories, these new additions will help lead creative for brands including fairlife, Listerine, Zyrtec, Alignment Healthcare, Cue Health, Keck School of Medicine of USC and LL Bean.
"We're excited to welcome Andrew, Anne, John and Jameson to the Doner team," said David DeMuth, CEO of Doner. "With the momentum our agency is experiencing, and new clients joining our roster, it's gratifying to see top industry talent seeking to be a part of the significant growth and transformational client work we're creating at Doner."
Above [L-R]: Andrew Thompson, Anne Grantski, John Hickey and Jameson LaMarca.
Before joining Doner, Andrew Thompson served as Associate Creative Director at VMLYR in Atlanta working on brands including Sam's Club, Coca-Cola, Target, Dunkin Donuts, Google and Pepsi; Thompson also worked on the NFL brand while at Mother and VaynerMedia. At Doner, Thompson will help lead creative for clients including fairlife, Listerine and Zyrtec.
Anne Grantski has worked on brands including Samsung, AB Inbev, Ad Council + AdoptUSKids, Outback Steakhouse, Salesforce, and many others. A highly awarded creative, Grantski's work has been recognized by The One Show, Shorty Awards and Addys. At Doner, Anne will help lead creative on Cue Health, the Keck School of Medicine of USC and LL Bean.
John Hickey has helped lead national brands including Ally, Jackson Hewitt, Papa Johns, and Samsung. Hickey also served as an Associate Creative Director at Dentsu, leading national digital and social for Salesforce and Kroger Inc. In 2019, his 'Catchmates' campaign for Jameson Whiskey was adopted by over 35 of the brand's international markets. Hickey's role at Doner will focus primarily on healthcare brands including Alignment Healthcare and Cue Health.
Prior to joining Doner, Jameson LaMarca was an associate creative director at Dagger in Atlanta working on national brands including Aflac, the American Cancer Society, Buffalo Wild Wings, and The Boys & Girls Clubs of America. LaMarca previously was a senior copywriter at ICF NEXT (formerly Olson Engage), working on MillerCoors, Kraft Heinz and BISSEL. At Doner, LaMarca will help lead creative for brands including Zyrtec, Listerine, and fairlife.
Thompson, Grantski, Hickey and LaMarca start in these new roles immediately.