Work
City Till I Die is more than a slogan for these fans
As crowds chant, cheer, stomp, and scream, the calm, direct narration shares the story of the Detroit City Football Club's fan section, a rowdy, no-holds-barred support line called The Northern Guard.
Unlock full credits and more with a Source + shots membership.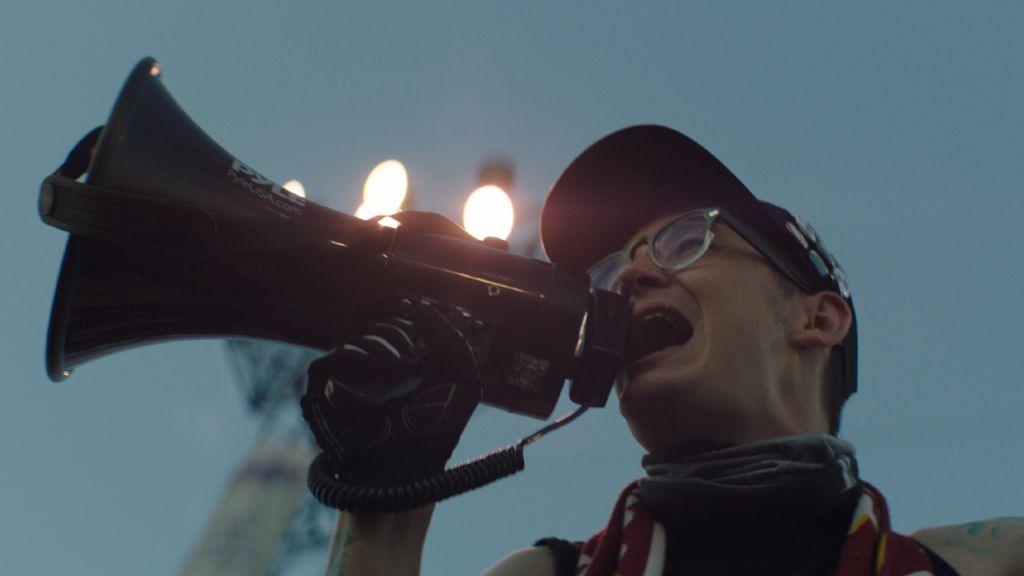 Focusing on the no-fucks-given support section of an American soccer club, City Till I Die shares an emotional journey for a dedicated fan.
An anomaly in the United States, the rowdy Northern Guard is an ultra-passionate section of fans who cheer for their local soccer team with flags, face paint, megaphones, and smoke bombs. Football is secondary, the camaraderie, unity, and support come first. It's clear that cheering is about emotion, about vicarious expression, about love; the flags in the background aren't just City flags, but gay pride flags, trans flags, scarves that read "Refugees Welcome." What's overwhelming here is the sense of pride they have in their community, in themselves.
Part of this comes from the culture of the city of Hamtramck itself, a city-within-a-city, entirely surrounded by Detriot. The Eightfold Collective, based out of Detroit, shows a lot of care in this film, working to make sure the immigrant history of Hamtramck isn't censored in shots or editing, turning to focus in on Amanda Jaczkowski's journey.
The slogan, City Till I Die, comes into sharp relief about halfway through the film. The documentary shifts as we learn about Amanda, one of the members of the Guard who was involved in a near-fatal accident. The Northern Guard was what pulled her through, the family that supported her. Director Kurt Schneider never loses the energy of a football match, nor the passion of the fans, even when following Amanda's journey to recovery. The film ends with fanaticism and hope, and Amanda leading chants and cheers during the first City match of the season.