Insight
Christmas ads 2023: the musical view
DLMDD co-founder Sascha Darroch-Davies give us another cutting view on the audio choices of this year's festive offerings.
Unlock full credits and more with a Source + shots membership.
Show full credits
Hide full credits
ASDA
Micky f*kin' Bubbles!! Who doesn't love Micky Bubbles? A pretty solid bet for a supermarket celebrity endorsement.
Being honest, as I like to be at Christmas, I don't really understand the quality control angle they're pursuing here. After all, young blue eyes hasn't exactly been a master of that with his output over the years so who's to say he's going to be any better a QC at mid-range Christmas foods.
Still, I like this/these spots. It's a shame the elves at Havas didn't make more use of his actual SINGING ability, he really is jolly good. Leaning on him to do acting, it turns out he's rather good. Further bonus, he wouldn't have been affected by the SAG AFTRA strike because he's a Canadian, like all the best American singers
Unlock full credits and more with a Source + shots membership.
Show full credits
Hide full credits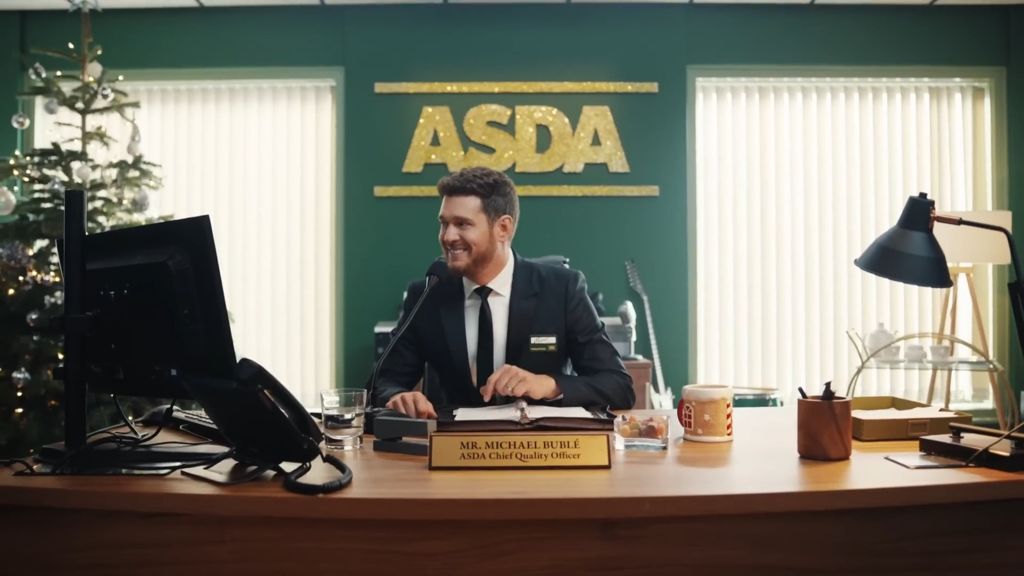 Here's two 'safe bet' Christmas songs, between the 'teaser' and the main…
For your starter It's Beginning To Look a Lot Like Christmas, Bublé's biggest streaming hit to date by some margin clocking up 90,242,320 more than Bing Crosby's original on last count (14 Nov).
And, for the main course, the not quite so overplayed Walking In A Winter Wonderland (a pathetic 81,576,593 streams). One final thought, didn't anyone suggest a lyric change, thus: "Walking In An ASDA wonderland?"
I am available for hire every Christmas, people.
Unlock full credits and more with a Source + shots membership.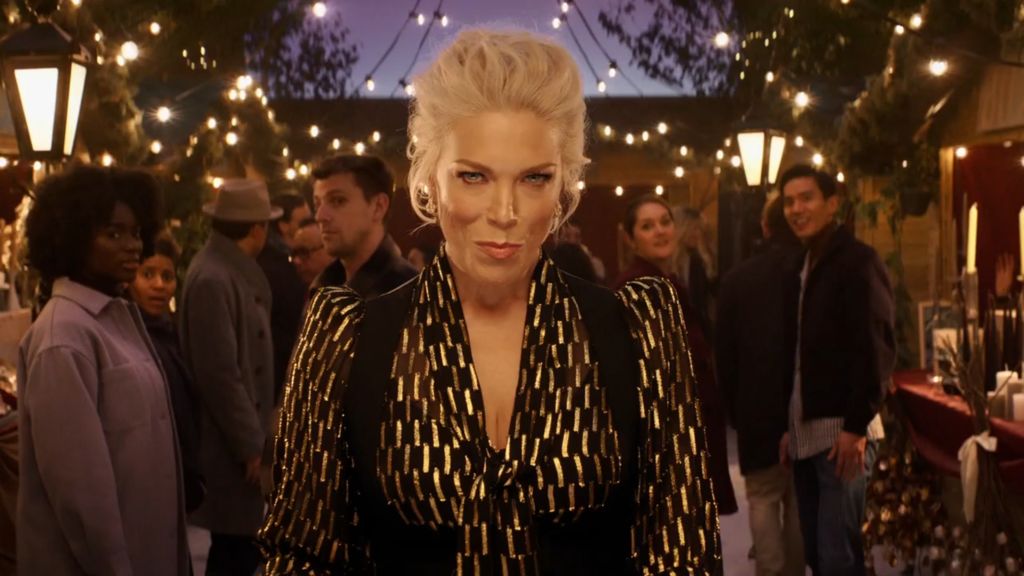 Bailey's
The ever-gorgeous and terrifying Hannah Waddingham leads the Gold Vocal Collective in a complex vocal gymnastics display.
So, what are we saying here Bailey's? NOTHING! The song doesn't have any f*ing words apart from the brand name. This is literally dumb advertising. Having said that production values are high particularly on the vocal recording. They make a nice noise this lot which is probably why they have been hired to appear in a previous Waitrose Christmas campaign, on CBeebies and on the Naked Choir whatever that is, presumably not a CBeebies production).
Could the agency creatives not have stayed a bit later one night and attempted lyrics?
Unlock full credits and more with a Source + shots membership.
Show full credits
Hide full credits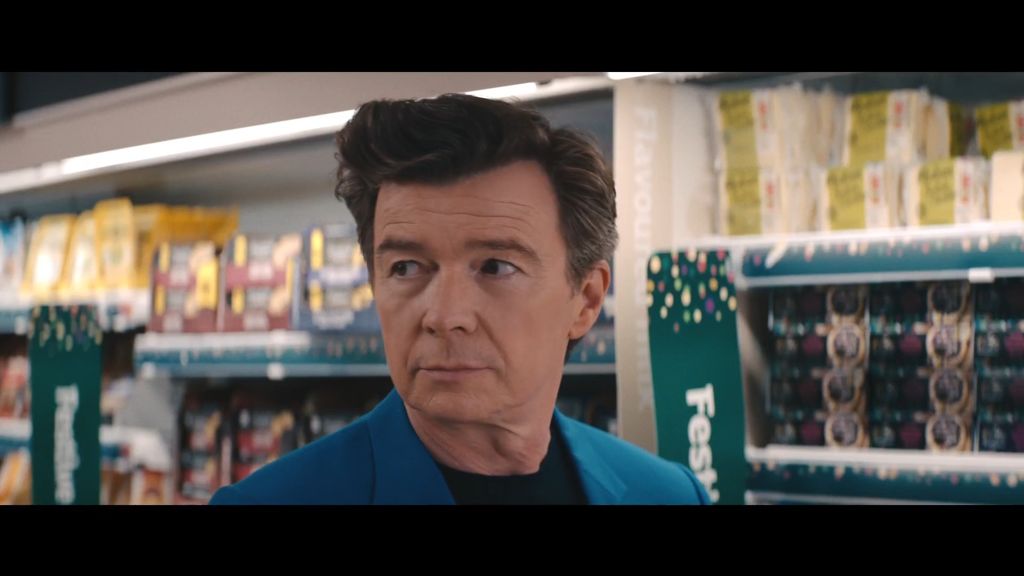 Sainsbury's
I have issues with this… if you're going to get a celebrity in, use them! Or, did Rick have a hissy fit after his first shot, storm off and the team have to rewrite this?
No Beef Wellington? WTAFYCs?
Cheese before pudding is how the French do it and they invented cooking… and cheese.
Also, Santa doesn't have time for lunch probably ever. Which does beg the question why is he overweight?
Ski Sunday theme is the soundtrack.
Has anyone seen a Tesco ad yet? [Editor's note: it breaks on Sunday.]
Unlock full credits and more with a Source + shots membership.
Show full credits
Hide full credits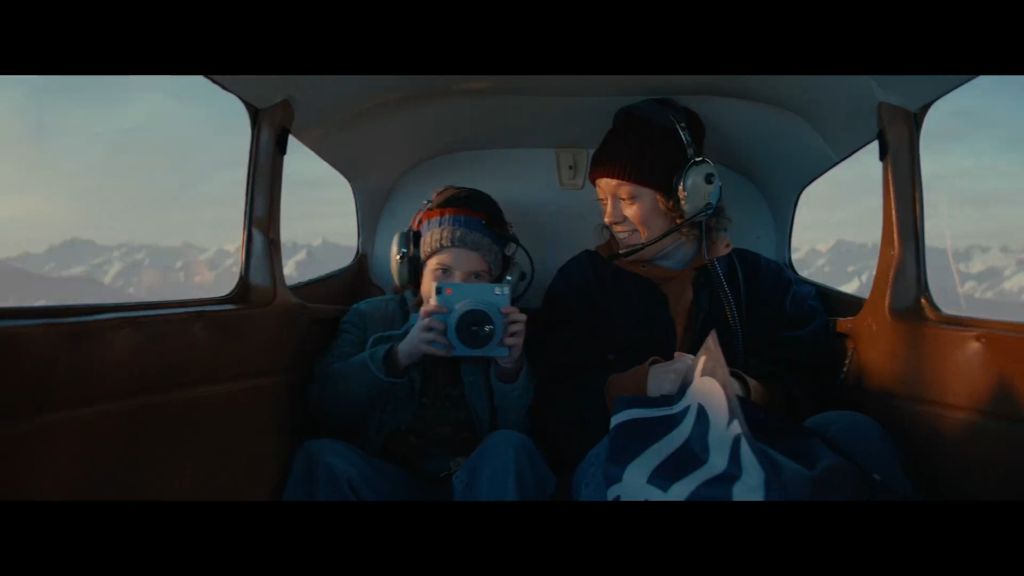 Boots
A simple idea expertly executed by director Sam Brown. Well done all.
I once aided Sam Brown in throwing James Blunt off a cliff. James survived, which I used to think was a shame but it transpires James Blunt is one of the few UK pop stars with a sense of humour these days, so I'm glad he didn't smash to bits on the rocks below after all.
And while we're on the topic, can I pose this question – where has all the humour gone from pop? It's pretty much all woe is me/I feel your pain/unrequited love/break up pain me me me, fucking me. Apparently, these topics trend well? FFS, no wonder we've got a youth mental health crisis on our hands! Landfill dross performed by melodyned pouty glee singers the lot of it, just a single factor defining one from the next – how much can I channel Amy Winehouse or Justin Bieber? I blame the major labels - all three of them - controlling the streaming channels and cashing in like oligarchs with no ears.
Val Doonican's I'm Gonna Get There Somehow soundtracks the majority of this spot which is a neat choice. This is a 1965 cut, proving you don't have to do a modern re-record to 'resonate'.
Unlock full credits and more with a Source + shots membership.
Show full credits
Hide full credits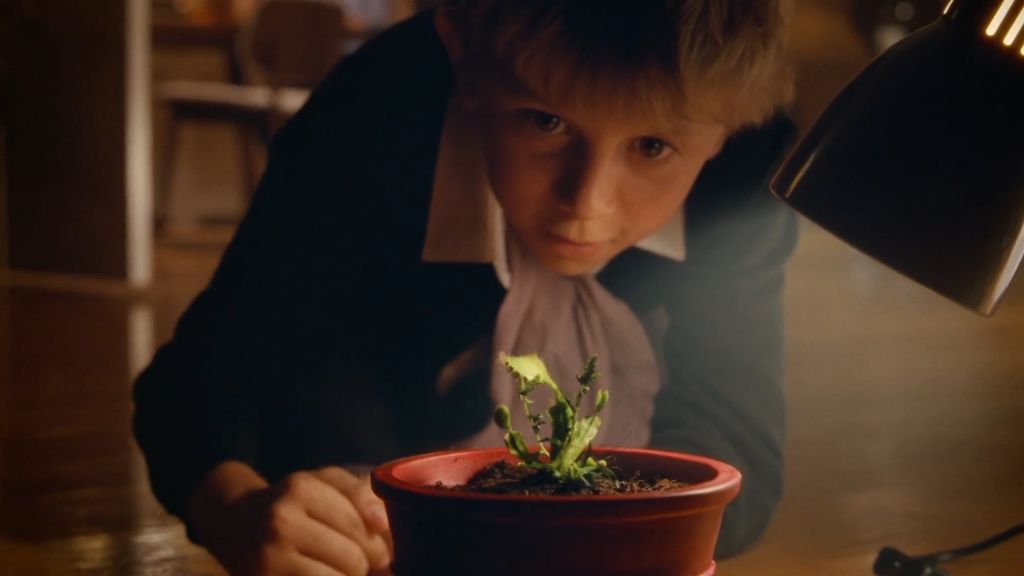 John Lewis
Probably the most anticipated Christmas ad of the last decade, given the brands' decision to upstick and move to Saatchi & Saatchi. And while it doesn't depart hugely from previous outings there are marked differences in tone and thankfully, music.
The story still leans on the easy win 'kids perspective,' but it's a bit more humorous and less sentimental than what we've come to expect.
Anyway, about the music: it's pretty special and I've never said that about a John Lewis ad before. Andrea Bocelli stomps through what sounds like a lost mid 70s Queen song (except, well, with Andrea Bocelli) singing one line - the song's title La Vita Na Festa or, for all the non-Italian speakers, Life Is A Party!
While I could bollock on about the production of the track and how great that is, you don't care, so I'll focus on the vocal, which is nothing short of awesome. Not only because Andrea can make one line sound unique every time he delivers it, but because of the nuances and character he brings.
Note how he goes from mildly whimsical at 00:40, followed by slightly more confident and hopeful, to a wry smile the next. That highly controlled triplet vibrato at 00:54, the tragic spoken word offering at around 01:10 and that top C at the end, this is technical mastery AND real emotive performance at its best.
Braa-fucking-vo, chap!!!
Unlock full credits and more with a Source + shots membership.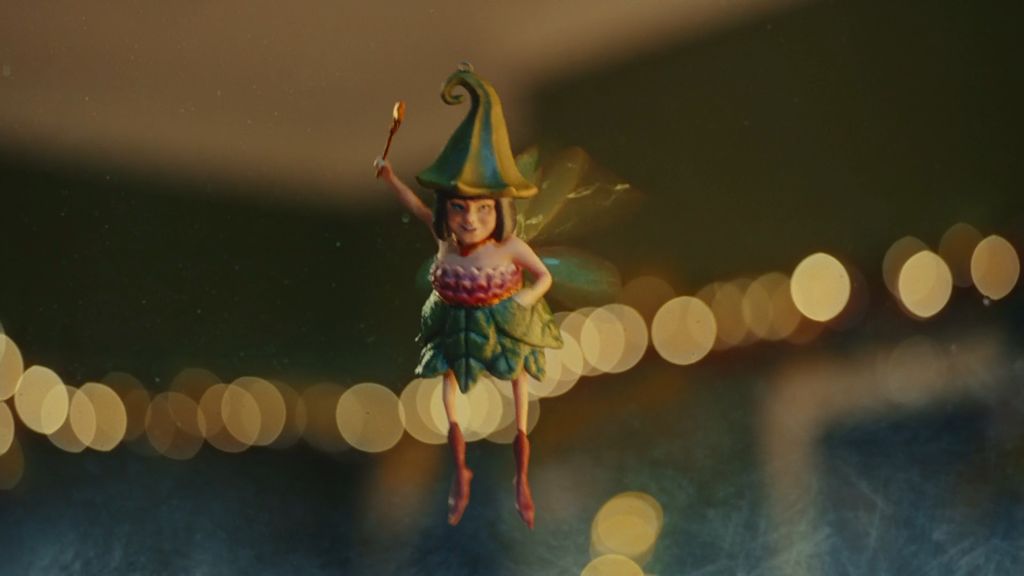 M&S Food
If I played you just the voices of Ryan Reynolds and Rob McElhenney, do you think you'd recognise them?
No, neither would I and I'm a self-styled sound expert.
So why in the name of the Flying Spaghetti Monster would you pay them to appear in your expensive Christmas ad if you can't tell it's them? At least Dawn French has (to the middle-aged) an arguably instantly recognisable voice and her character in this film looks like her.
Ryan and Rob are a PAIR OF FUCKING MITTENS! Anyone who's done a decent comedy V/O before could have voiced these characters and we'd not have cared either way, thus freeing up a bundle of cash to go towards… oooohh maybe decent soundtrack?
On the plus side, it is a good script, the performances are good, the food obviously looks good.
Music = very well 'bespoke' composed Christmas music.
Unlock full credits and more with a Source + shots membership.
Show full credits
Hide full credits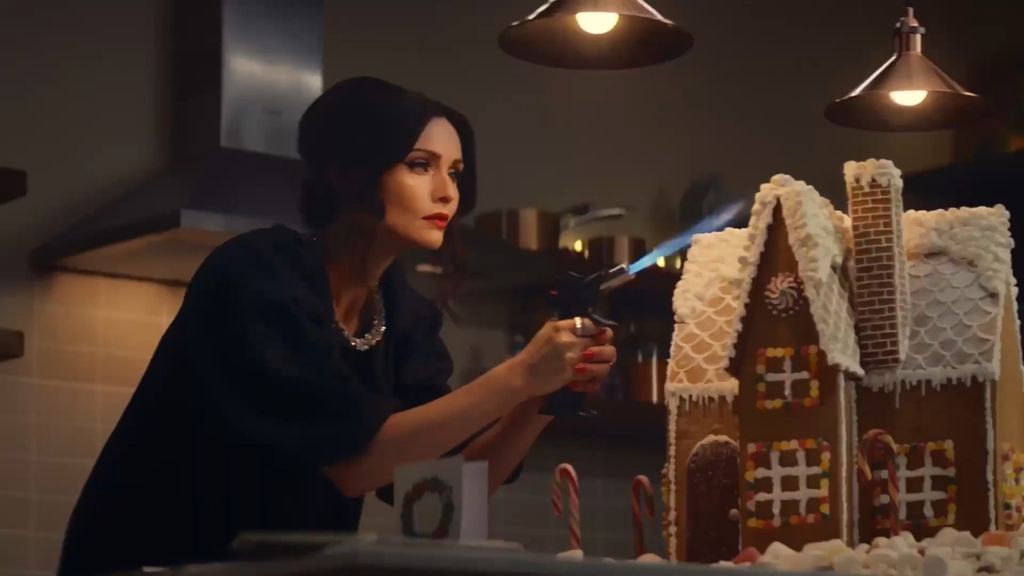 M&S Not Food
Probably the best Christmas 'idea' for many years. When all the other advertisers are guilting us into doing Christmas a certain way, M&S say "fuck it".
Ms Waddingham makes another appearance in what's turning out to be a busy time of year for her (beats panto, I reckon) but you'd have thought someone might have requested an exclusivity clause no? Sophie Ellis Bextor and some other people I don't recognise but am told are celebrities also feature.
Shall we address the controversy? Oh go on then… who are these morons who seem to think it appropriate or relevant to suggest that a brand purposely burned items that represent Palestine, as if the brand are unsympathetic to the nation's appalling current situation? THEY MADE THIS IN AUGUST!
Regardless, it's a great music choice with a good vocal. Track is not very well mixed, though, with not enough drums or guitars. It's a bit woolly overall and sounds to me like a demo.