News
​Carvana debuts campaign starring Kristen Bell and Dax Shepard
DOMO director Jonathan Klein's fresh and witty films spotlight the fun and ease of Carvana's online car buying and selling.
Carvana, an industry pioneer for buying and selling used cars online, has launched its new creative campaign, featuring one of Hollywood's most charismatic couples, Kristen Bell and Dax Shepard.
This partnership highlights Carvana's uniquely simple, speedy customer experience using the newly debuted Carvana Value Tracker, a free tool to quickly obtain a vehicle valuation and track a vehicle's value against evolving market conditions. DOMO's Jonathan Klien directs the series of witty, comedic spots which highlight the utility of Carvana's Value Tracker and reinforce the brand's commitment to providing seamless and enjoyable car buying and selling experiences for its customers.
"We are incredibly excited to launch our partnership with Kristen Bell and Dax Shepard starting with a campaign focused on our new Carvana Value Tracker technology," said Ryan Keeton, Carvana co-founder and Chief Brand Officer. "Kristen and Dax both capture the spirit of Carvana with their authentic personalities and sense of fun. We want to showcase how we've improved the car buying and selling experience by making it fair and easy, and now, how simple it is to track your vehicle's value over time."
Unlock full credits and more with a Source + shots membership.
Show full credits
Hide full credits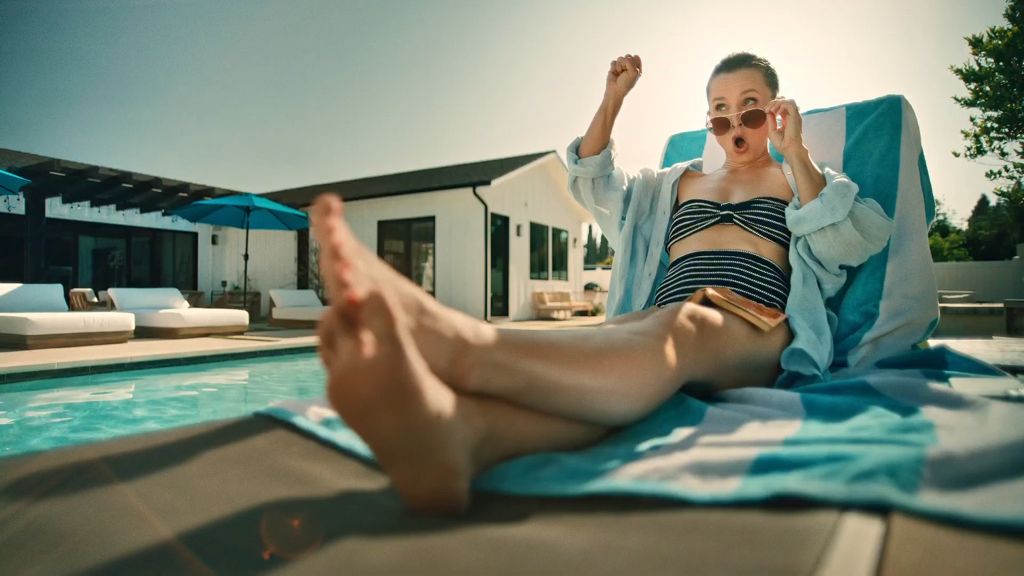 As a creative collaboration company, DOMO has responded to the playful side of Carvana's brand and fused it with the casting of celebrity couple Kristen Bell and Dax Shepard to crystalize Carvana's messaging. Klein is similarly the ideal directorial fit with his deft ability to execute comedic spots and elicit endearing performances.
Bell and Shepard's authenticity and real-life relationship added to the overall creative inspiration and relatability of family that director Jonathan Klein aimed to emulate with this campaign, setting out to combat the uneasy feelings that may come with selling a car. He elaborates on his artistic vision incorporating familial themes of support and trust using Carvana: "In close collaboration with Carvana's in-house marketing team, our approach focused on intimate, relatable, and clever humour. But it was really about family. Family is who we buy and sell our cars for and who we spend most of our time in cars with. Funny within family tends to be inside jokes, rich territory for comedy. That insight gave these films an extra gear."
In Hooold, the first in a series of spots that are premiering throughout the year, Bell's practicality and charm balance Shepard's boundless enthusiasm and a lifelong passion for cars as the couple rides the waves of their fictional car's value. This first film arcs around Bell's triumphant decree "Hooold!" held over several shots before finally clicking a "sell now" button.
Steering towards earnestness and joy, the humor of the films from DOMO's collaboration with Carvana is lighthearted in nature, with a palpable sense of fun. Carvana's Associate Director of Production, Matty Conrad, adds: "Working with Dax and Kristen was really exciting; their natural chemistry made the spots feel refreshingly authentic and just outright funnier. The partnership and the production came together very quickly, so thanks to the inimitable Marissa Klaff at Bailey Brand Management and, of course, the charismatic Rani Melendez at DOMO for their laser-like focus and professionalism throughout the entire collaboration."
The new Carvana campaign will be rolled out across various channels, including digital platforms, television, and social media, showcasing the brand's commitment to driving customers happy with helpful digital tools designed to empower shoppers to make even more educated car buying and selling decisions.