News
Cannes Lions 2023: Film Craft, Digital Craft, Industry Craft and Design Lions winners
This year's Craft Lions winners include a transcendent single-shot story, railway station inspired stamps, AI-generated tennis tournaments, and a digital alphabet that preserved an entire culture.
FILM CRAFT LIONS
This year's Film Craft Grand Prix is Kendrick Lamar's short film for the track, We Cry Together, directed by Jake Schreier, Dave Free and Lamar through Park Pictures. Co-starring Lamar and Taylor Paige, the bold, single shot story depicts a fiery, sweary, seemingly relationship-ending fight.
Jury president Kim Gehrig, director at Somesuch, USA, said that during their deliberations, the Film Craft judges considered the question, 'how do you separate the idea from the craft?' They resolved to look for work in which elements of craft – performances, cinematography, lighting and music – would come together to elevate the idea to the extraordinary.
Outlining the key words they were looking for she said for bronze work they were seeking the 'faultless', for silver, the 'inspired', for gold it was 'trailblazing' and for the Grand Prix, they sought the 'transcendant'.
When it came to the steamy six-minute We Cry Together, Gehrig said the overwhelming impact was the affect it had on the judges, that "in a world of surface visuals it made us feel."
Gold Lions were awarded to: Apple's The Greatest, produced by Somesuch; Cash In Cash Out by Pharrell Williams, 21 Savage, and Tyler, The Creator, produced by Electric Theatre Collective; A Train of Memories for Sotetsu produced by SIX INC, Good Design Company and Hakuhodo; and Telefonica Movistar's Shout film from VMLY&R Mexico.
Unlock full credits and more with a Source + shots membership.
Show full credits
Hide full credits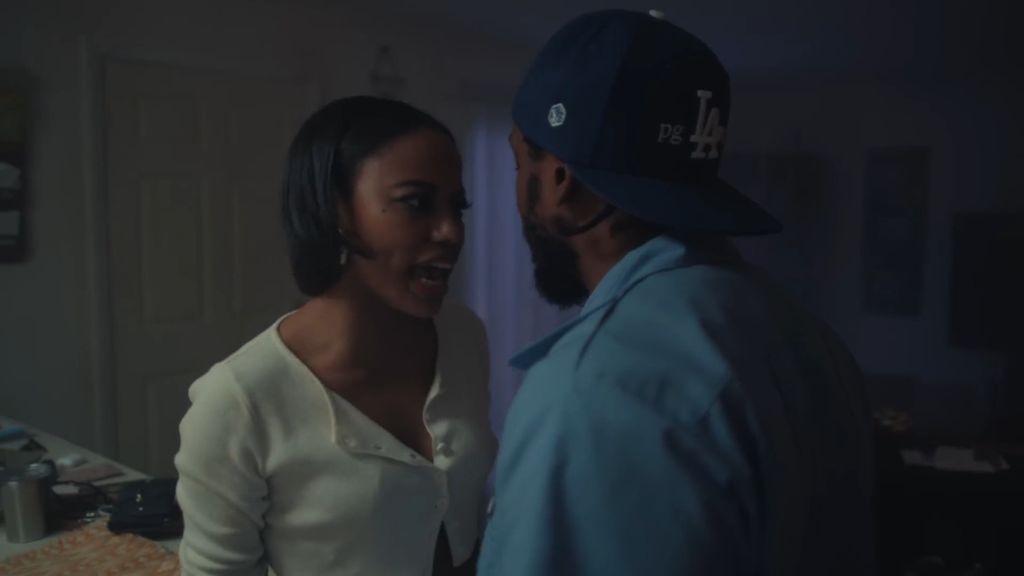 INDUSTRY CRAFT LIONS
This year the Industry Craft Lions went to My Japan Railway created by Dentsu Inc. Tokyo, a gorgeous activation that aimed to connect the train operator with its customers by creating an adventurous treasure hunt.
Addressed the fact that Japan's public train system, though operating for 150 years as the backbone of the country's transport infrastructure, was often taken for granted. The idea was to transform the 600 stations nationwide into destinations in themselves by creating unique wood-cut style stamps based on the history and culture of each stop. Customers could become emotionally connected to the locations by collecting the stamps, sharing them via a web app and thus connecting with other stamp hunters.
The visual identity of each stamp drew from designs using the signature colours of the six companies comprising the country's rail network.
Industry Craft head judge, Yoshihiro Yagi, ECD Dentsu Inc. Tokyo said the jury's quest was to find exciting examples of business colliding with art, and that their guiding principles were to seek "enrichment over convenience, emotion over function and dreams over efficiency."
He revealed that the judges' decision to award the top prize to My Japan Railway was unanimous and that they were impressed by the campaign's combining of digital and analogue elements.
Gold Lions in the category went to: Microsoft's ADlaM by McCann NY; Untangling the Politics of Hair for Stir by FCB India and Honda Moto France's Lap 1, Lap 112, Lap 559 and Lap 826, created by DDB Paris.
To see the full list of winners and shortlisted work, visit the Cannes Lions site.
Unlock full credits and more with a Source + shots membership.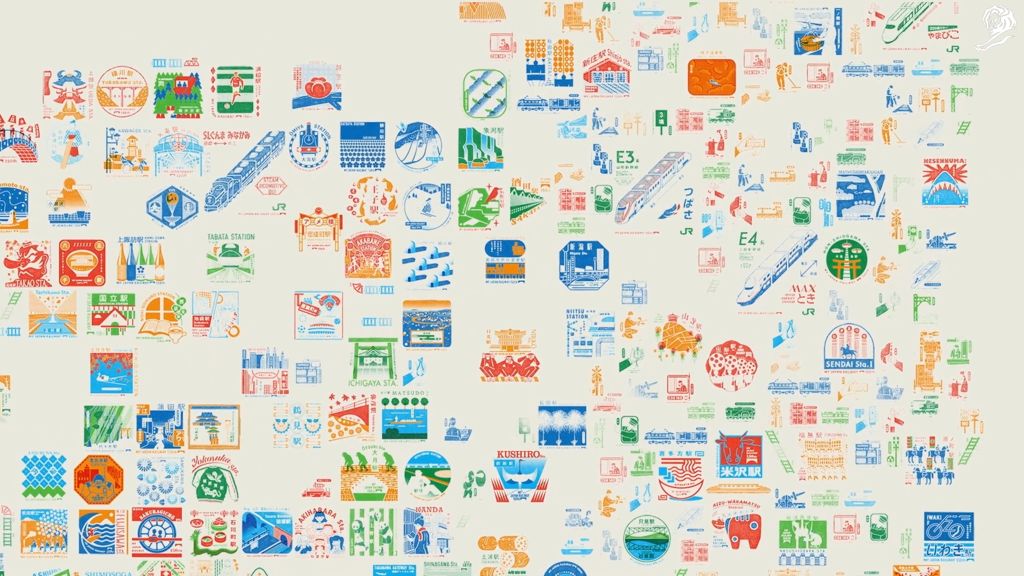 DIGITAL CRAFT LIONS
President of the Digital Craft category, Global Director of Arcadia Creative Studio at Snapchat, Resh Sidhu, began by explaining that this year's shortlist saw a return to what she described as "pure digital craft", a "vibrant tapestry of untold narrative", and an abundance of "campaigns giving voices to cultural topics."
The Grand Prix was awarded to AKQA for their campaign for Nike, Never Done Evolving Feat Serena Williams – an outstanding initiative which used AI to pit world-renowned tennis player Serena Williams against her 17-year-old self.
Sidhu emphasised that the jury felt this campaign was both "timeless" and the "epitome of what digital craft is". She described it as the perfect combination of creativity, technology and purpose, and explained how "it showcases a black female athlete who is the ultimate GOAT, in a way that other brands really need to take notice of".
Gold winners for Digital Craft included Spotify's Wrapped On Platform Experience, AKQA's Transparency Card for Congress O Em Foco, and Gorillaz Presents for Gorillaz by Google and Nexus Studios.
To see the full list of winners and shortlisted work, visit the Cannes Lions site.
Unlock full credits and more with a Source + shots membership.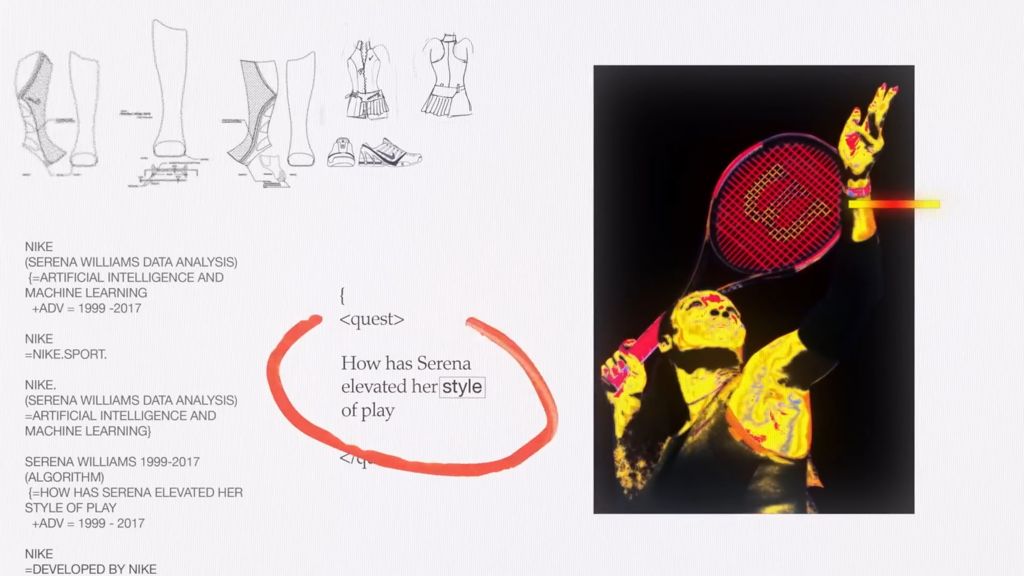 DESIGN LIONS
Headed by Quinnton Harris, co-founder and CEO of Retrospect, this category saw a Grand Prix awarded to McCann New York, for its innovative campaign for Microsoft, ADLaM - An Alphabet To Preserve A Culture.
Harris first explained his jury's three main requirements when judging the whopping 985 entries in their category were; a novel idea; a high standard of design craft; and a wider, real-life impact that expanded beyond the initial brief.
The Gran-Prix-winning campaign was a collaboration between McCann, Microsoft, and brothers Ibrahima and Abdoulaye Barry. The brothers created an alphabet to preserve the language of their people, which was adapted by Microsoft so it could be used digitally, empowering the Fulani people to create, connect, conduct business, and document their culture.
Harris elaborated on how the campaign not only used design to preserve a community's heritage, but enabled them to "create from their own point of view". He further highlighted the wider impact that the Fulani people's new ability to share their perspective will have on the world.
"A group of people have the ability to design within their cultural context," added Harris. "Inclusivity is more than what you look like, how you think – it's making space to be, and have a human experience that you may have not had before, so this piece was just it for us."
Five Gold Lions were awarded for Klick Health's The Congregation for Podher, The Cost of Gold by DM9, My Japan Railway for Jr Group by Dentsu, Aizome Wastecare Industrial Waste - Certified As Skincare by Serviceplan for Aizome, and TBWA's Shellmet for Koushi Chemical Industry Co.
To see the full list of winners and shortlisted work, visit the Cannes Lions site.
Unlock full credits and more with a Source + shots membership.