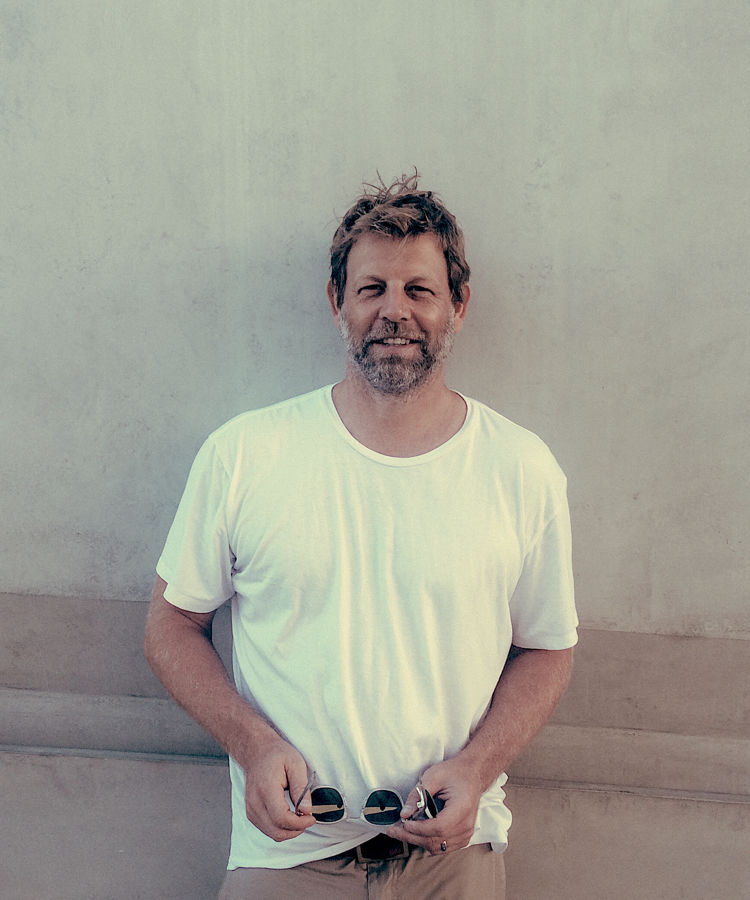 News
Bob Industries signs award-winning director Christian Loubek
Loubek's adept sly humor, subtlety, and facility for dramatic tension in his storytelling consistently bring distinctive cultural relevance to international brands and film.
Director Christian Loubek brings his distinctive voice to Bob Industries for US commercial representation.
After two decades shooting high-profile and ambitious projects, Loubek has found new enthusiasm and fresh urgency for directing against our current backdrop of global pandemic and social unrest. While Loubek's early work was grounded in ironic comedy, his work today possesses an emotional resonance, elevated by strong technical craft and sophisticated casting. Whatever the genre, his work finds the specific joy in each moment.
Says Christian, "I'm excited about this next chapter. For me, this move to Bob is about rolling up my sleeves and surrounding myself with like minded filmmakers who care as much about the journey as they do the end result. TK Knowles is one of the deans of the industry and in Bob, he and John [O'Grady] have created an institution whose culture is shaped by talented artists who are decent and fun to work with by design. I asked TK the criteria they have for directors on their roster and he said 'we have to be drawn to their work & to who they are as individuals' -- I'm just flattered that they seem to think I qualify."
Loubek began his career as a runner in his teens, working his way up the ranks before transitioning into technical roles behind the camera. His directing break came with a first-of-its-kind piece he wrote, shot, and directed during the dawn of the interactive era. In a CD-Rom for Eddie Bauer, he weaved together three storylines, each of which showcased the brand's outdoor apparel in innovative ways, that went on to win Gold in Communication Arts' Advertising Annual. Other notable early work includes an unconventional office standoff for Volkswagen out of Arnold Worldwide; a wry parody of foreign films for the Vancouver Film Festival; a zany riff on parental pride for Discover Card with Goodby Silverstein & Partners; and the iconic opening title sequence for HBO's Six Feet Under.
He has helmed global ad campaigns and launches for Diet Coke, Nike, ESPN, Citibank, Cisco, Microsoft, Orange Pro, Best Buy, Sharp, Smirnoff, UPS as well Audi, BMW, Fiat, Lexus, Porsche, Volvo, and VW; and collaborated with top agencies worldwide such as Wieden+Kennedy, CP+B, Arnold Worldwide, Goodby, Publicis, Ogilvy & Mather, BBDO, Venables Bell & Partners, McCann/Erickson, Droga5, Grey, DDB, and The Martin Agency. Spanning more than 18 countries and 6 languages, Loubek's prolific advertising career has seen him direct A-list stars, NBA players, and Olympic athletes in stunning settings, with exotic animals, 12,000 feet above sea level and even with scuba tanks at 400 kPa underwater.
"There's no question what a talented director Christian is," says John O'Grady, Partner and Executive Producer at Bob. "We are thrilled to welcome him to our team and we look forward to making outstanding ads with him for a long time to come."
Loubek was previously represented by Anonymous Content in the US for 16 years. He is currently represented by Circle Productions in Canada.