News
Ammolite gets electric for Mercedes-Benz
Emil Nava directs campaign to launch new line of electric vehicles for Mercedes-Benz.
Hybrid creative and production studio Ammolite Inc. has produced a new campaign for Mercedes-Benz launching the first line of electric vehicles for luxury car brand,Mercedes EQ.
Directed by Emil Nava, Ammolite Inc.'s Founder and CEO, the campaign is part of a nationwide launch experience, featuring interactive exhibits and test drive events to educate consumers about the commitment Mercedes-Benz is making to a more sustainable, electric future.
As the film for the new Mercedes EQ opens, a silhouette of the innovative sedan emerges against a graphic backdrop of the iconic Mercedes grill. Sound design mimicking an engine firing leads into a dynamic montage in which glamour shots of the sedan's classic stylized luxury interior are intercut with shots of the sleek modern interior followed by hero shots of the brand's renowned hood ornament through the decades. The film highlights the timelessness and cutting edge design of the brand by juxtaposing historic exterior and interior shots of the sedan with the new cutting edge model.
Unlock full credits and more with a Source + shots membership.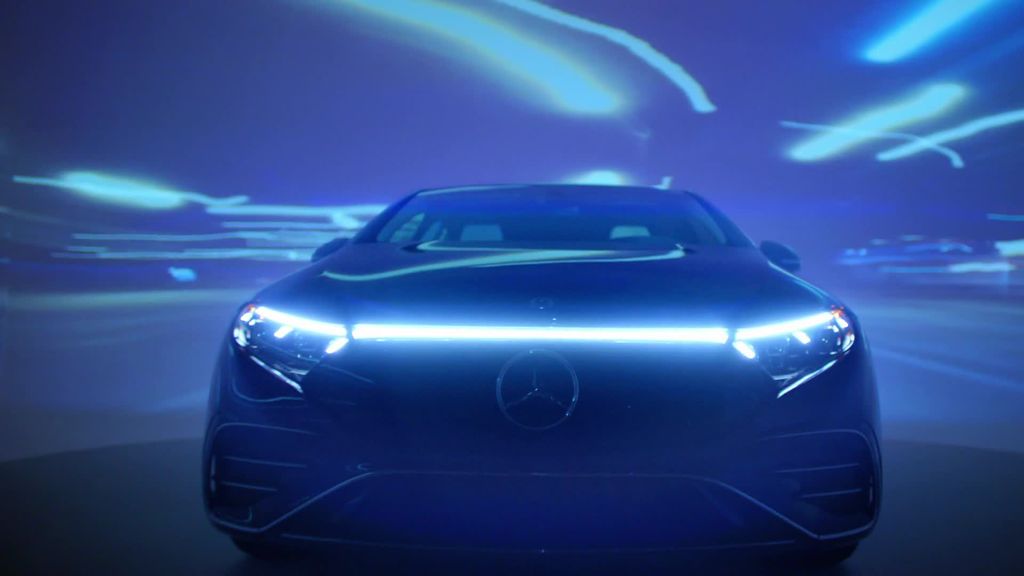 Quick cuts of the sedan showcase the vehicle's elegant curves and aerodynamic design. The screen fades to black for a brief moment before lightning illuminates the faint shape of the sedan. Art, style, and luxury meet power, form, and efficiency as the film transitions from interior shots showcasing the innovative touchscreen console, sculpted leather seating, and modernized grill to invigorating drive shots. The film comes full circle, drawing to a close with the Mercedes EQ sedan in an angled profile once again, mirroring the opening image.
It was a tremendous honor to collaborate with Mercedes-Benz on this history-making campaign
says director Emil Nava. "The launch of the new EQ line maintains the integrity, style, and luxury of the brand, while looking towards a more sustainable and ecologically friendly future for generations to come."