Work
A tragedy in trash and white
Plastic People turns the reality of plastic waste on its head by showing exaggerated effects of pollution on beachgoers.
Unlock full credits and more with a Source membership.
Show full credits
Hide full credits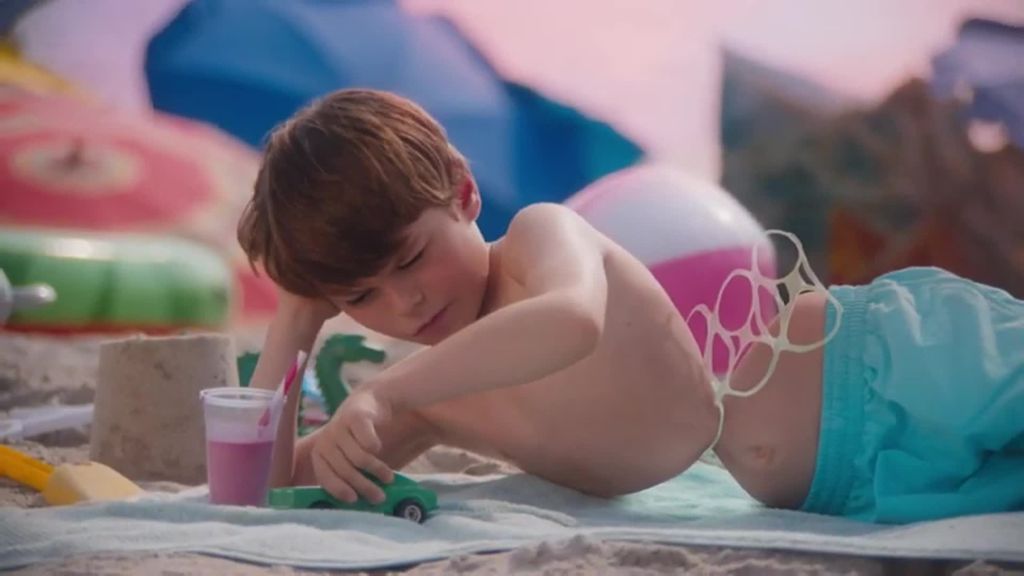 Embracing the macabre, Denmark-based production studio, Bacon, takes the viewer through the looking glass, using visual effects to show what would happen if humans were affected by single-use plastics as much as marine life.
Horrific and strange, the body horror of the commercial is startling and at times a little stomach-churning. Set against a beautiful, pop-art colored beach, plastic creeps up on the people trying to enjoy their vacation. A young boy, caught in a six-pack ring, spits up his pink smoothie. A triathlete, ensnared in nets and buoys, runs in place, the only one of a school of runners still upright. The plastics we use without thinking about the total harm caused come back to hurt us, actively disfiguring the beachgoers.
The vision of director Ida Andreasen is chilling and effective. Plastic Change, the organization commissioning the ad, is committed to education and awareness, and this short film is just shocking enough to make us pay attention to pollution in a time when "can I speak to you about the environment," is enough to cause half of New York to cross the street in heavy traffic.
Plastic People smartly calls our attention to the value systems we have placed on the world around us, and highlights the untagged price we pay for convenience. As we're faced with the image of a stand-up paddleboarder drowning in bags, a soft, folksy track (composed especially for this ad) croons in the background, saying "it's not the end of the world." A haunting line for an ad that does not shy away from the horrific, a tongue-in-cheek nudge that perhaps it is the end of the world.