Insight
Production Diary: Mexican Adventures with Jess Glynne
Familia director Adriaan Louw offers us a glimpse of life behind the lens on his shoot for Jess Glynne's latest promo, I'll Be There.
Unlock full credits and more with a Source membership.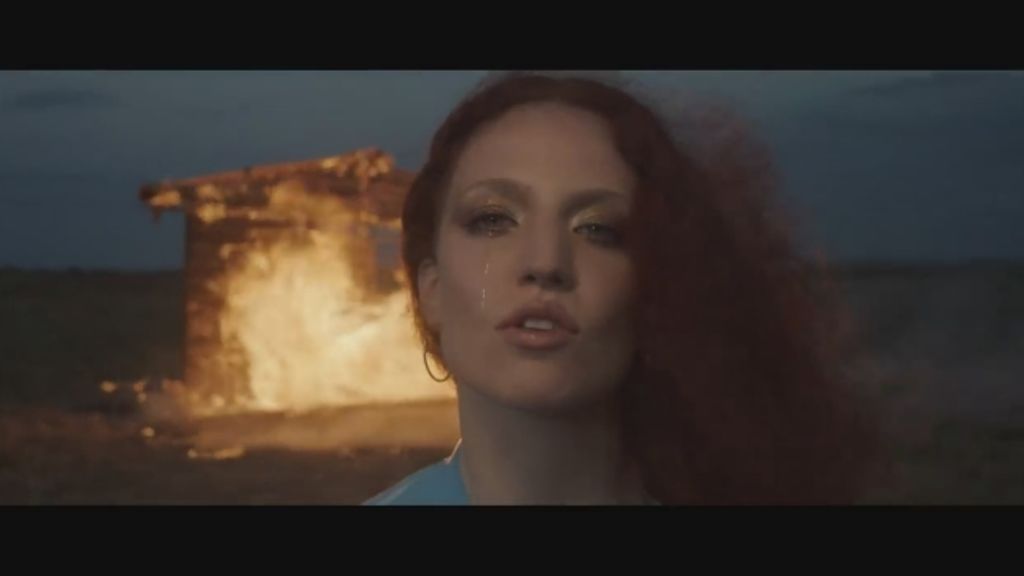 From starting a fire on waterlogged ground to capturing powder-pink lakes and mysterious midnight meet-ups to source the perfect vintage car, Familia director Adriaan Louw shares his experiences shooting Jess Glynn's latest promo on Mexico's picturesque Yucatan peninsula.
The Recce 
I travelled to Cancun from London with our EP, Toby. We stepped out of the airport into sizzling 40-degree heat, into pretty much exactly the kind of scene you'd expect here: throngs of tourists already in their tropical shirts, milling around excited and confused as they try to navigate the airport and the nearest taxi. Toby and I get into the spirit and sit down for an ice-cold beer outside the airport while we wait for our car – a moment's respite after the ten-hour flight. 
Our short-lived holiday lasted all of about ten minutes before we hopped in a car to begin the two-hour drive inland toward our home base for the week, in what felt like the middle of nowhere, on the Yucatan Peninsula. As we hit the open road to start scouting, the landscape was like nothing I've ever seen, and the driving conventions were reminiscent of where I'm from in South Africa.   
When writing the treatment for this film, I spent a lot of time exploring the area on Google Earth, zooming in on locations and building a narrative around what I found. Naturally, mapping these locations on a 15-inch screen is a lot easier than scouting them in real-time over the backroads of the Yucatan. We spent nearly all of the recce days, sun-up to sun-down, driving down seemingly-endless roads, making sure we got the best of everything this amazing area has to offer. We had the privilege of coming across some amazing Cenotes (ancient lakes formed by collapsed limestone bedrock) and took advantage of these wonders with the occasional swim to cool off or, in Toby's case, to ease the sunburn. 
"Anything less than cloudless skies meant the location was a bust..."
Despite its many cinematic qualities, the Yucatan doesn't offer much in the way of a film industry, which meant that all of the technical and production crew had to be flown in from Mexico City. Getting our hands on a picture car was a feat of its own. Nothing came of our initial online efforts' including a "Vintage Car meet-up" listed on a Facebook fan page. We were led to believe that they would all be meeting in a carpark at midnight. No one turned up, which in hindsight was probably a good thing. This meant more driving, as we scoured every street, alley, and garage we could find. It got down to the wire, but our leg work finally paid off when we found the perfect car just a couple days before the shoot.  
We were based in Valladolid, a small town known for its "authentic" old Mexico charm. It was a two-hour drive from here to the pink lakes, which are really the centrepiece of the film. When we finally laid eyes on them, these stunning lakes absolutely lived up to the hype. The only thing that caused any pre-shoot stress was the weather, a storm looming in the not-so-far distance. You really need direct mid-day sunlight to make the pastel pink colour pop, so anything less than cloudless skies meant the location was a bust. We saw the heavy clouds start rolling in just as we turned to leave, and shortly after the van was bombarded with rain. Needless to say, we had a very quiet drive home that afternoon.  
Shoot Day 1 
We started our morning chasing the sunlight with a shot of Jess Glynne driving in our picture car. I was in the back seat for this, with Ann Evelin Lawford (our DOP) riding shotgun. We get to the end of the first take and Jess tries to stop the car. When the car kept moving, I was informed over the radio that the only way to stop was by pumping the brakes. Luckily, we had an open road ahead of us, so it didn't cause too much of a panic. We all had a good laugh about that one—first shot of the day, off to a good start. 
From here we drove another 40 minutes to Valladolid to film Jess and with our Charros riding their horses down the street. Trying to get and keep each of the horses in position took a lot of effort and skill, but our team made it happen and we were able to move on quickly to the next location. Since camera crew and gear were both limited in Valladolid, I decided we should find a water-housing for my small mirrorless camera to use for some of the shots at the cenote. We found one (the day before the shoot), so I got to hop in the lake to film Jess falling in from under the water. The shot came out great. The colours and tones of that scene, both above and in the water, were exactly as we'd hoped. 
Next, we moved on to the Lienzo Charros in Valladolid, which is a stadium-like setup that mainly hosts shows on horseback. The stadium only gets used for one month a year, so the whole place felt empty and abandoned. As soon as they opened the gates for us we rushed in and started setting up. We were running behind from having to drive all day, so by this point it was all hands-on deck.
We finally got Jess and the other riders into the arena just at the sun started going down. The sunset ended up giving the shot a really magical light, so the timing was perfect. Jess was really comfortable with riding and performing on horseback, which made it possible for us to get all the shots we needed. We ended the day with a beautiful shot of Jess performing the last part of the song as she rode into the fading light. 
Shoot Day 2 
We have a super early start for our two-hour drive to the pink lakes. We were thrilled to arrive with no clouds in sight—a truly perfect day for shooting. The lakes are actually an active salt mine, which meant that we only had a few hours to film here, and we had to set up in between the massive trucks and other mining equipment, poised to reap the lakes as soon as we're finished. Refusing to crack under the time constraints we ended up with a beautifully serene shot. After a few hours of roasting under the hot sun, we headed to our final location for the last shot.  
The first scene in the video shows Jess walking away from a burning house, tears running down her face. It's a simple, powerful image, but there were a lot of moving parts involved in pulling it off. The teardrop had to be perfectly placed on Jess' face, and she had to had to sing at double speed and walk the scene in exactly 10 seconds for it to fit the edit. We did countless rehearsals to make sure we had everything just right before we decided to shoot. It was a lot to ask of an artist—walk slowly, sing fast, and rehearse for hours in the harsh heat before performing in front of a burning building with only one chance to nail the shot—but Jess is an amazing talent and was totally up for the challenge.
"By the time we were ready to shoot, the ground was so wet we actually had trouble getting the fire started."   
Burning a house in 30-degree heat in an area that doesn't rain for half the year isn't exactly an ideal scenario. We brought in a team of local farmers as well as the fire department to soak the ground and plough fire breaks around the house, trying to keep all of these precautions invisible to the camera. By the time we were ready to shoot, the ground was so wet that we actually had trouble getting the fire started. We had a 10-minute window of perfect light for the shot, enough to light Jess' face but not so much that the background would be blown out by the fire. We almost missed it, with the fire department and 10-person SFX team flapping around trying to light the fire for what felt like a lifetime. 
Pink lakes, spinning horses, burning houses – this shoot was probably one of the toughest but most rewarding. With over 13 million hits on YouTube currently, I am grateful for the dedicated hands on this project that made everything possible.
Connections
powered by
Unlock this information and more with a Source membership.