Craft
Dulux Dog Returns for Stainproof Paint Spot
A very muddy old English sheepdog is the star of Dulux's new spot for their stain-resistant paint.
Unlock full credits and more with a Source membership.
Show full credits
Hide full credits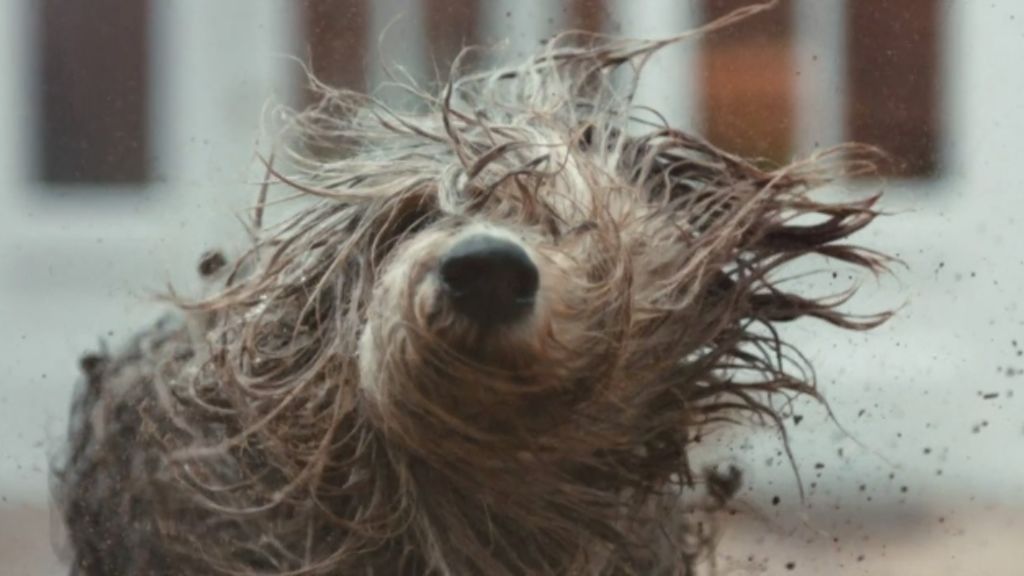 What is technically an old English sheepdog but is known to pretty much everyone as a Dulux dog is the star of the paint brand's new spot advertising their new stain-repellent paint.

For the perfunctorily-titled Introducing New Dulux Easycare, created by BBH and directed by Ninian Doff for Pulse Films, the ad shows the very muddy dog shaking itself dry in the lounge, with large globules of mud hitting everything, from photoframes, a group of toy soldiers and, of course the walls.
Luckily, the dog's owners had invested in Dulux's new paint, with an extra strong formulation that means the walls can be wiped without causing damage to the wall surface. The carpet's probably still ruined, though.
While recent ads featuring the 55 year-strong company mascot focusing on what the dog was thinking, or recasting the dog as a puppy, this ad sees the brand going back to basics with its iconic dog.
Speaking on using the Dulux dog, BBH creative director Martha Riley noted, 'We're delighted to be giving the much-loved Dulux dog a starring role in a joyful illustration of family life in a home painted with Easycare.'
The TV will launch on March 6, running until October and expanding into a print campaign for Easter. Part of what the brand calls a 'multi-million investment', the brand aims to reach over 29 million homeowners through the combination of its striking ad and iconic mascot.
Connections
powered by
Unlock this information and more with a Source membership.