News
Apollo's Dirty Deeds
Apollo Studios' main man wants us all to be friends with a series of fun online videos for his forthcoming album.
Unlock full credits and more with a Source + shots membership.
Show full credits
Hide full credits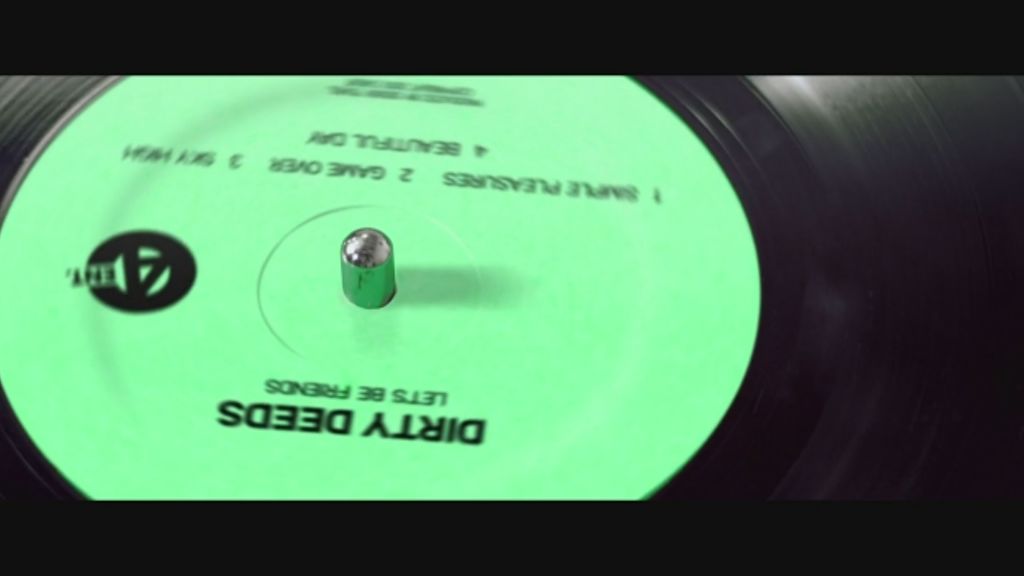 Following the success of his Stupid People music promo last year directed by CANADA, Didier Tovel AKA Dirty Deeds is back with a new musical project that's sure to catch your attention. To promote the release of his upcoming album, Let's Be Friends, Apollo Studios Toronto's founder and creative director has teamed up with some of Canada's top creative talents to launch a series of online videos which fans can unlock to view more of. Featuring people playing traditional kids' games, the standout element of the films is that the actors aren't quite dressed for the occasion. In fact, they aren't dressed at all!
That's right; the films show the cast taking part in games like tetherball, Hungry Hungry Hippos and musical chairs (above) in their birthday suits and the activities are shot in a unique style in sync with the music.
"I knew I wanted to release a series of viral videos but when it came to finding the right idea, I turned to some of my favourite creative teams in Canada," says Tovel. "I sent out an open call for video concepts and when I was pitched vibrating bum and tetherball, by winning creative team Josh & Caitlin, I fell in love. Butts, bass and musical chairs... what's not to like?"
DirtyDeeds.TV is the hub for all the content as well as a voting aspect in which users connect to spread the push. By visiting the site, they can watch the current video and unlock the next episode by clicking a like button and sharing with friends via Twitter. Each 'share' will be counted and DirtyDeeds.TV will send out a personalised message via users' accounts to show that they've visited. Once a combined number of 5000 shares have been reached, all of the videos' uncensored versions will be released to the world. "Hooray boobs and beats," adds Tovel.
But what about the people who might not want to see naked rear ends and galloping genitals? "People get offended by just about anything so it's to be expected. I think we were responsible in our approach to the nudity," ponders Tovel. "The spots aren't overly sex-driven and we aren't using perfect plastic models. These are real people we found on craigslist. Also, the very talented people at Crush helped us make censored versions for the more sensitive viewer."
Montreal and Toronto-based Apollo has been creating original music and post audio production for advertising since 1995 and recently announced the launch of its LA office. Tovel opened the Toronto office in 2007 and in his role as creative director he finds himself working on anything from simple spots to highly creative and demanding jobs.
"The biggest change for me (with this project) was switching from music producer working for the agency, to being the 'client' with the creative team, director, and editor now waiting on my approval," he explains. "I think my regular clients will be happy because I now understand even more about what they are going through, why they stress things which may seem trivial and it allowed me to gain more insight into the making of not only the music on the spot, but also designing a full campaign."
After shooting a recent promo (Break, later released by Muchmusic) for Dirty Deeds with Charles Wahl (Cornerstore), Tovel once again teams with the director for the series of videos and editor as well as editor Mark Paiva (Posterboy).
The album Let's Be Friends from label C4ENT will be available at dirtydeeds.tv (and iTunes) on 6 March but you can follow activity at #letsbefriends. The tracks range from neck-cracking new school Hip Hop to chaotic quasi-erotic Dubstep. If you ask Didier Tovel, the beatmaster and creative mind behind Dirty Deeds, what "erotic Dubstep" is he'll tell you it sounds like "a robot invader kidnapping and seducing a hot chick from a band."
The brief was to create a series of videos relating to Tovel's album title, Let's be friends, but who would the creative director choose to play naked musical chairs with if he had the chance? "Let's start with David Droga and Snooki..." he replies.
Connections
powered by
Unlock this information and more with a Source membership.