News
2021 AMP Awards winners announced
Found Objects Wins Best in Show at 2021 AMP Awards. The stirring piece for the New Orleans Jazz & Heritage Foundation also wins in Outstanding Adaptation/Arrangement category, as Antfood, Droga5 and Mophonics each win two awards and a live celebration event is announced.
As the sun rises over New Orleans, a lone trombone player surveys the sleeping city from a rooftop.
It's Trombone Shorty, aka Troy Andrews, and as the city slowly wakes up to another day under the oppression of the pandemic, he begins to play. We learn, from radio and TV broadcasts overheard off camera, that it's Fat Tuesday, the heart and soul of Mardi Gras. And as the sun rises, so do musicians of all ages, as they gather their instruments and take to the streets to join in the jam.
This inspirational spot, titled Rise and Shine and created by the agency Light + Co. for the New Orleans Jazz & Heritage Foundation, won the Ryan Barkan Best in Show Award for New York's Found Objects Music Productions at the 2021 AMP Awards for Music & Sound.
The Best in Show winner was designed to drive a music relief program that would benefit the out-of-work musicians of Louisiana. It also won in the Outstanding Adaptation / Arrangement category, for its arrangement of Allen Toussaint's Everything I Do Gonna Be Funky.
Presented virtually, the AMP Awards, now in its eighth year, presented winners in 11 categories. Among the top winners were Antfood, Droga5 and Mophonics, which each took home two AMP Awards. Antfood won in the categories of Most Innovative Process & Execution for its work for IBM and ESPN on the 2020 US Open, and Outstanding Sonic Branding or Mnemonic for its work for CBS.
Droga5 won in the categories of Most Effective Use of Music in a Campaign for its work for Allstate, and Best Use of Licensed, Pre-Existing Recording for its work for The New York Times. Mophonics won in the categories of Best Original Song for its work for Claritin, and Best Artist + Brand Collaboration for its work for Lincoln Motor Company.
Unlock full credits and more with a Source + shots membership.
Show full credits
Hide full credits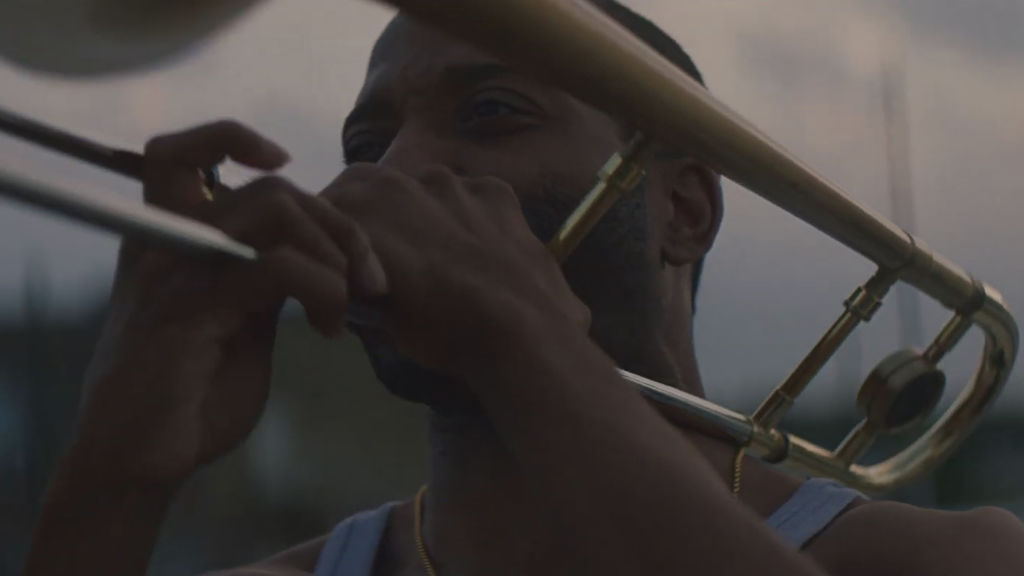 See all the winners on our slate showcase here.
Best Original Song Mophonics
Claritin, The Outsideologist Project, Energy BBDO
Best Original Score Quiet City Music & Sound

Volvo, Potato, Grey
Outstanding Adaptation/Arrangement Found Objects Music Productions

New Orleans Jazz & Heritage Foundation, Rise and Shine, Light + Co. / Venn Arts
Best Use Of Licensed Pre-Existing Recording Droga5
The New York Times, Life Needs Truth, Soundtree Music
Best Sound Design Squeak E. Clean Studios
Aware Super Brand, Aware Super, The Works
Most Effective Use Of Music In A Campaign Droga5
Allstate, You've Never Been in Better Hands, Wave Studios
Most Innovative Process & Execution Antfood
IBM/ESPN, US Open 2020, Anyways
Best Artist + Brand Collaboration Mophonics
Lincoln Motor Company, Chart Your Course: The Musical Journey of Cas Haley, Hudson Rouge
Outstanding Mix Heard City
Beats by Dre, You Love Me, Translation
Outstanding Sonic Branding Or Mnemonic Antfood
CBS Sonic Rebrand, Gretel
Excellence In Audio-Only Marketing Townhouse
Volvo, Run NY
Ryan Barkan Best In Show Award
Found Objects Music Productions, New Orleans Jazz & Heritage Foundation, Rise and Shine
Georg Bissen of MetaTechnik, National Board President of AMP, announced during the show that AMP will be holding a live, in-person event in New York this fall to celebrate not only the winners of tonight's show, but the winners from last year's show as well, which was also held virtually. Details will be announced later this summer on the date and venue for the event, which promises to restore AMP's reputation as 'the loudest show in the industry.'
"We had a really strong year for the AMP Awards, across the board," Bissen shared. "Entries were up, more members took part in our judging process, we had an impressive turnout of top creatives and producers on our Curatorial Committee and a stronger lineup of sponsors than ever. On top of that, the work was truly impressive, and we're thrilled to be able to honor and recognize the creative achievements of our winners tonight, particularly in light of the challenges of the past year."
"I love the fact that this show exists, and that it was created for, and is judged by, people who are in the music industry," said AMP Awards Show Chair Perry Fair, EVP/Global Executive Creative Director and Director of Entertainment at McCann, New York. "It really changes the conversation on how music connects us, not only in our daily lives but also in the work that we create."
The AMP Awards audience were treated to two special and exclusive musical performances by the Grammy and Academy Award-winning singer and songwriter Melissa Etheridge, who appeared courtesy of BMG. Etheridge performed a song from her new album, One Way Out, set for release on Sept. 17, 2021. The artist also performed one of her best-loved hits, Come to My Window, from her album Yes I Am.
AMP's continued support for the Musicians Foundation was underscored in remarks delivered by Carol Dunn, President of AMP West and Executive Producer at Human Worldwide, who discussed the association's commitment to the non-profit's work assisting musicians in need. As in the past, AMP is donating a portion of the proceeds from the 2021 AMP Awards to the foundation. Viewers of the virtual show were urged to join in the effort by going to a special donation page on the Musicians Foundation website.
The virtual show kicked off with an animated opening title sequence created by Sibling Rivalry, with original music by Yessian. Their work also introduced each of the categories and listed the finalists and winners. The presentation was edited at Cosmo Street, with audio mixing by MetaTechnik.
See all the winners on our slate showcase here.