Work
Zen and the art of muting motorcycles
Little Minx directors +jacksonkarinja release a short film capturing the inner quiet of the motorcycle racer.
Unlock full credits and more with a Source membership.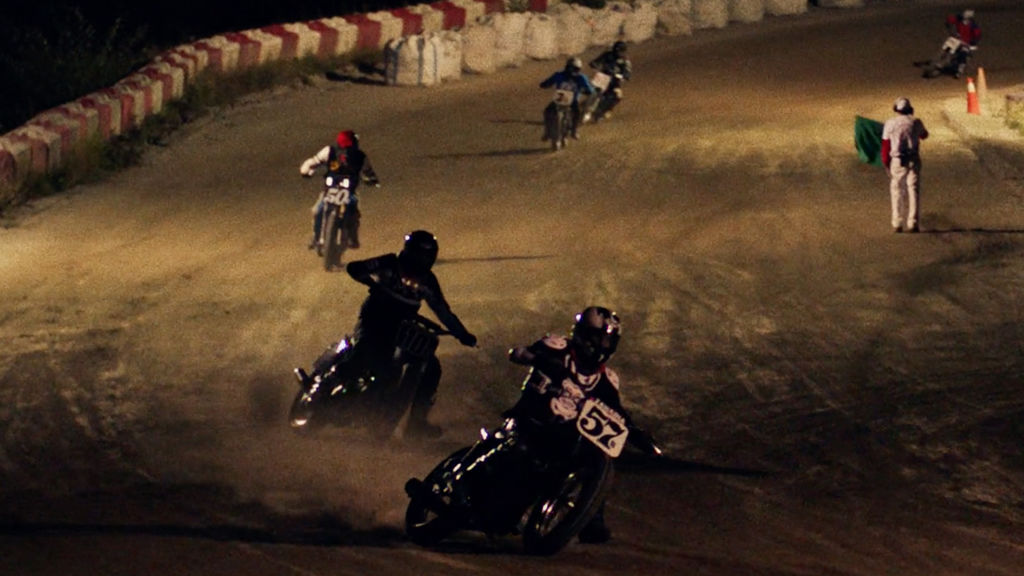 The snowy susurrance of downhill skiing; the soft thwack of leather on willow; the gentle pocks of a tennis rally; these are sporting sounds to soothe the ear. Whereas a flat track dirt bike race in full throttle is more what you'd call a cacophony.
But Chasing Silence, through mesmerising cinematography and skilful sound design, conjures the contrast of the intensity and buzz of the race, with the mental state of the rider, whose increased alertness and concentration causes the mind to find a quiet place.
When the directors Gareth Jackson and Mark Karinja, aka +jacksonkarinja, were invited to attend the Vancouver Flat Track Club at Pemberton Speedway, British Columbia, they wanted to describe the rider's experience of being able to focus amid a racket that's far from aurally relaxing.
"The feeling of being on the track can be tricky to describe," said the duo, "in some ways the track is loud, fast and abrasive. But for the rider, there is a calm focus that drowns out all distractions and suspends time. We wanted to visualise what that headspace feels like."