News
Weekly Rewind: October 25th, 2019
Fashionable food, super Sycamore, wrestling weirdos, and shaken Shakespeare make for this week's round-up of the best stories from the world wide web.
NYC gets some new foodie constellations
Foodies rejoice! This week Michelin has released its list of starred restaurants in New York City and, for the first time, Westchester County. Reassuring everyone, the much-lauded Blue Hill at Stone-Barns has received coveted two-star status on their first year of their region's eligibility. Check out the full list on Eater.com and find out where you're going to visit on your next trip into the city. Or, make like a local and just jump into whatever's open at 2 AM on a Thursday night and rate it five stars no matter what.
The breakdown of restaurants by type is always interesting. Two Japanese places remain in the three-star category, however, no South Asian eateries have made the list. Italian cuisine is well-represented, but the competition to get onto the list serving pasta is notoriously difficult. Mexican and South American food as well is desperately underrepresented.
Let me google that for you (0.1 seconds)
As reported over at Designboom google has announced that it has built a quantum computer that can perform a task no classical computer can — thus achieving 'quantum supremacy'. google says that it has designed a chip — called 'sycamore' — that performed a computation in 200 seconds that would take the world's fastest supercomputer 10,000 years, however, IBM disputes google's claims saying that instead of 10,000 years, the same task could be performed on a classical system in 2.5 days and with 'far greater fidelity'.
Maybe all of our google searches are about to get a hell of a lot quicker?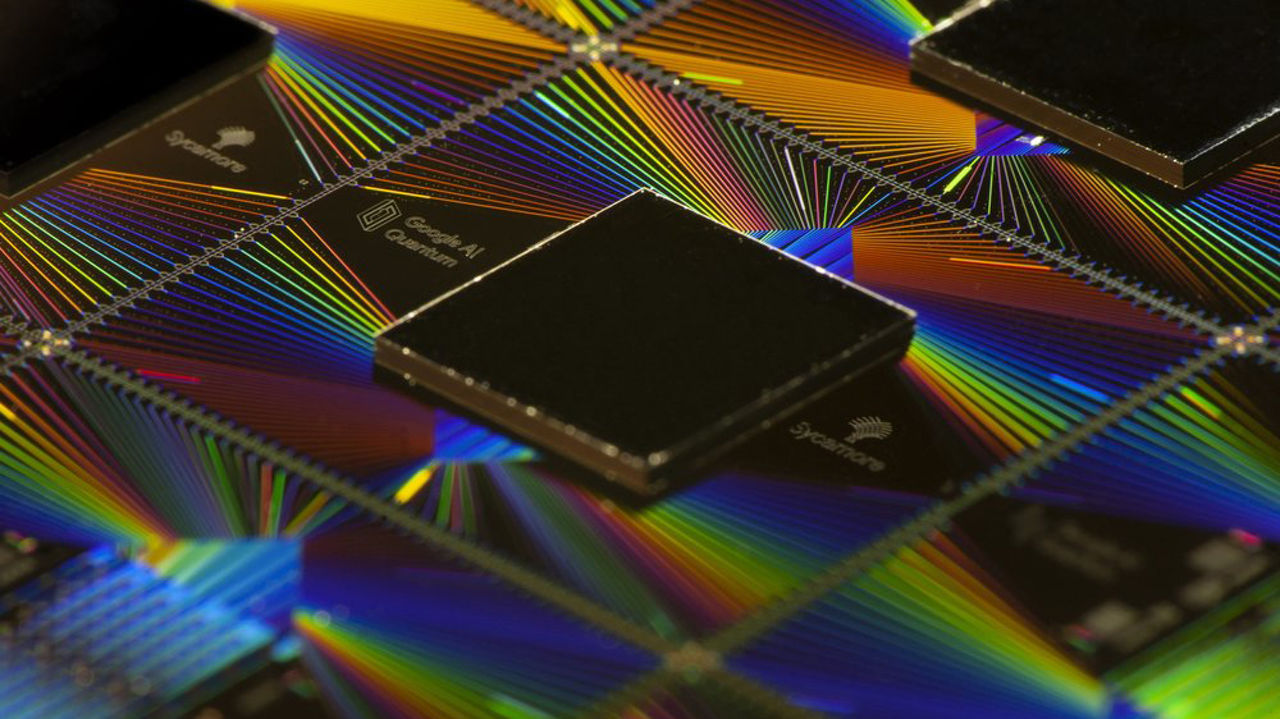 Shakespeare reimagined
New research from Adobe has revealed that 19% of 11-18 year olds would welcome digital technology to help them visualise Shakespeare better in the classroom. So, Adobe and the Royal Shakespeare Company have worked with five UK artists and photographers to reimagine iconic Shakespeare scenes for the 21st Century. The new digital art series sees depictions of Shakespeare's best-loved and most-studied scenes and characters artistically reimagined for the modern day through illustration, comic book artistry and photography. To ensure the scenes stayed true to their original meanings, the artists worked closely with RSC Director of Education Jacqui O'Hanlon, and RSC theatre director Alex Thorpe.
Below, from left to right, is work from comic book artist Amrit Birdi, photographer and conceptual artist Darryll Jones, digital artist Jack Teagle, illustrator and Adobe's UK Creative Resident Octavia Bromell and, finally, photographer Rosie Hardy brings A Midsummer Night's Dream fairy Titania to life in her signature fantasy style. To find out more information about the artists and their work, visit Adobe's site.
Bugs invade the squared circle
We all know that professional wrestling operates at a 'heightened reality', but some of the problems in the latest video game release for WWE go beyond what would be expected in traditional sports entertainment. Currently breaking twitter with the hashtag #FixWWE2K20, (former) fans of the series have been posting hilarious videos of their digital pugilists going haywire, including, as seen below, WWE Raw Women's Champion Becky Lynch with disembodied facial features and Rey Mysterio's mask dissolved into his face. As reported on the BBC, game-makers 2K sports have thus-far managed to avoid being pinned-down for comment.