News
Weekly Rewind: February 14th, 2020
This week's round-up of the best stories from the world wide web include balanced bunnies, mouse melees, crossover consoles and Valentine verification.
Mirrored menagerie
Here's a delight for the eyes: photographer Dag Knudsen has combined animal wrangling skills and an eye for symmetry in his latest delightful project Symmetrizoo. Following on from Symmetricat and Symmetridog exhibitions, Knudsen has gone full-Noah and collected animals of all shapes and sizes for the new show.
Commenting on the types of animals shot to It's Nice That, Knudsen notes: "The cats can be prone to be divas but I have a good connection with them and just like human divas, they eventually give me a shot. The dogs pretty much shoot themselves due to their unconditional crave for either attention, or snacks. They are very corrupt. The fox was actually quite tricky. All the lizards are really quick so you have to move around and be agile. It can be a real workout."
Say cheese!
Think of amazing wildlife photography and it's likely that images of majestic lions, regal elephants or ornate-looking birds come to mind. And while those images rightly feature in many photography prizes, it's the more humble mouse which has triumphed in the Wildlife Photographer of the Year LUMIX People's Choice award. As the BBC reported this week, while the top prizes for the competition were handed out last October, The People's Choice award sees the public vote for the 'best of the rest'; the work that was great, but didn't quite pick up a top prize last year.
And this year's winner, with 28,000 votes, was Sam Rowley's Station Squabble, an image of two mice on a London Underground platform, fighting over a morsel of food. A researcher for the BBC's natural history film-making unit, Rowley told the BBC that, "These tube mice... are born and spend their whole lives without ever even seeing the Sun or feeling a blade of grass. On one level, it's a desperate situation - running along gloomy passages for a few months, maybe a year or two, and then dying. And because there are so many mice and so few resources, they have to fight over something as irrelevant as a crumb."
There were four runners up to the prize, which you can view via the BBC link above.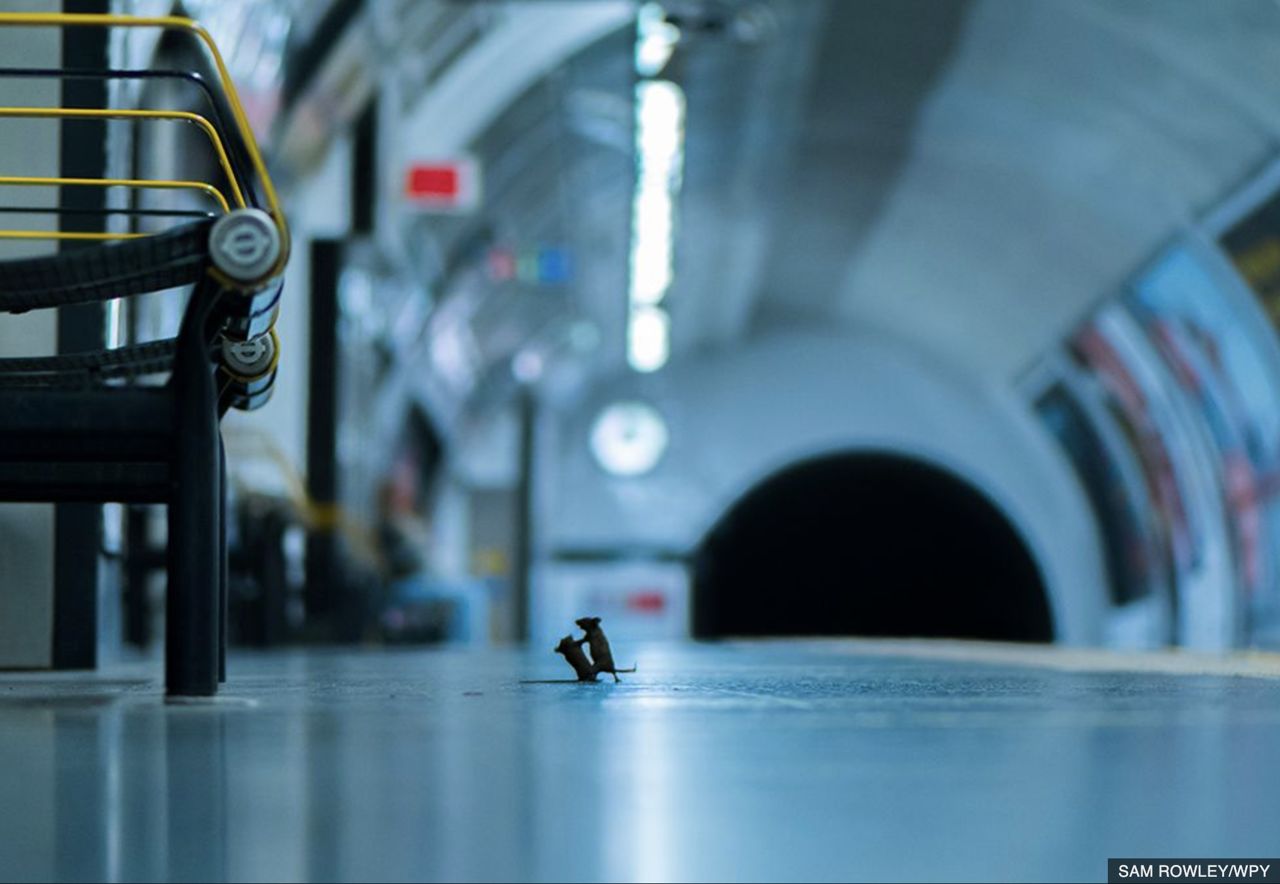 Super Nintendo PlayStation...
An ultra-rare 1992 Nintendo PlayStation NES CD-ROM prototype has just made its made onto Heritage Auctions' listing page. The co-branded system is a result of a failed partnership between Sony and Nintendo, which ultimately led to the creation of the Sony PlayStation console.
The console is co-branded and equipped with both a Super Famicom cartridge reader and a CD-ROM drive. Only 200 unites of the Nintendo PlayStation NES CD-ROM prototype were created, many of which were destroyed, making this one of the rarest pieces of gaming history in existence.
Courtship Analytica
Dating is, honestly, the worst. Luckily the MullenLowe Group has taken pity on all of us single folk and come up with a very strange - but strangely entertaining -quiz to give us a good idea of who we should be peeping this season. MatchM8, using "OctopAI technology," is going to take all the hassle out of flirting, since all you'll have to do is ask them to take a quick quiz so you can weed out potential suitors who are not well suited to be your sweetheart! Silly, wholesome, and crafted without a lot of real data (test-takers are asked to scratch and sniff their screen at one point), this test is only available for the next two weeks, so be sure to get your results ASAP (I'm a Hopeless Romantic, I suspect it was my love of Dirty Dancing that did me in).