Work
Vonavi's inner child runs home
Nostalgic and sad, Regrow is a story of forgiveness and moving past the need to know.
Unlock full credits and more with a Source membership.
Show full credits
Hide full credits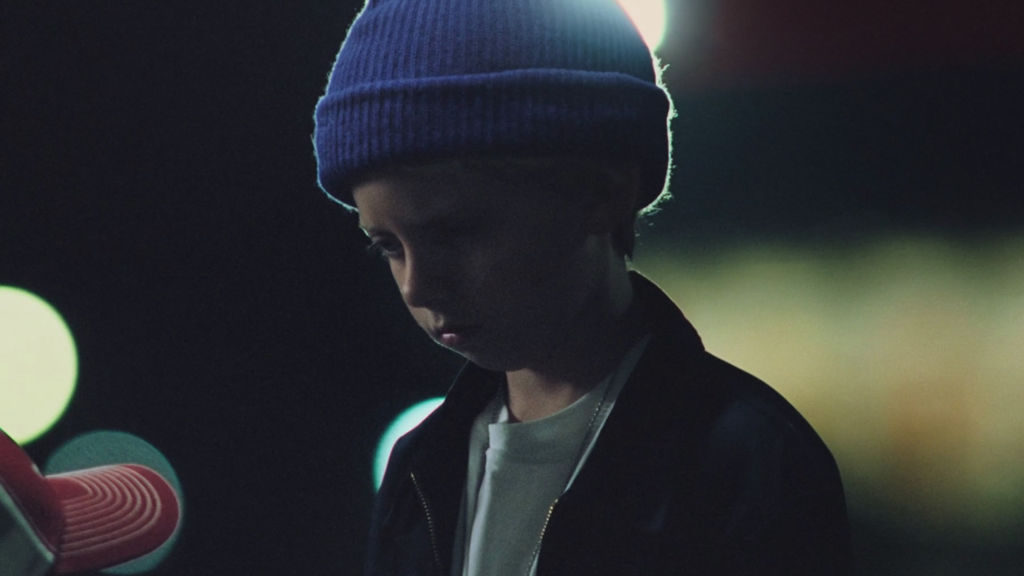 Directed by Andrew Litten, this short film is a melancholic exploration of how we carry guilt and trauma, even as we grow up.
In Regrow, we see a young man search for his parents after being abandoned as a child at a hotel. Much like a child has little understanding of the decisions that adults make, we never see why or how the young man's parents choose to leave their son. All we see is the struggle of a man trying to understand his trauma and what happened to him.
Cutting in between the final moments he had with his parents and his life as a rough sleeper and vagabond on the streets Regrow is an act of charity towards the parents and people that have done us wrong. The soulful vocals carry the story forward, mixed around the sounds of a young boy's memory.
The real beauty of this film is in the scenic shots of a dense landscape. Filmed on 35mm with a grainy, soft-scale texture, the frame is crowded with homes, roads, telephone poles, and the pumpjacks of the Kern River Oil Field, making it seem both expansive and claustrophobic. The young man, set among this backdrop, is often lost.