News
Union's Merritt Duff cuts through Tech Issues for Progressive
Art imitates life, in all its Zoomed-up, stressed-out, physically-distanced craziness.
Jamie, Mara, Flo and the rest of the Progressive team recently turned up for a Zoom meeting, as the insurance company debuted its first spot in the lockdown era.
It's not surprising that this bunch faces Tech Issues as they adjust to working from home. Created via Progressive's longtime agency Arnold, the commercial was directed by Station Film's Brendan Gibbons, and edited by Union Editorial NY's Merritt Duff. While the outing is part of an ongoing collaboration between client, agency, director and editor that spans several years, the current project definitely took on new meaning in a changing world.
"Virtual edits aren't a new thing, obviously," Duff observed, "but they're usually done office to office within an infrastructure designed to support it. Now we're depending on home internet setups. So, there are minor frustrations. With this spot, though, it was in those moments that we found the humor. It was oddly therapeutic."
Unlock full credits and more with a Source membership.
Show full credits
Hide full credits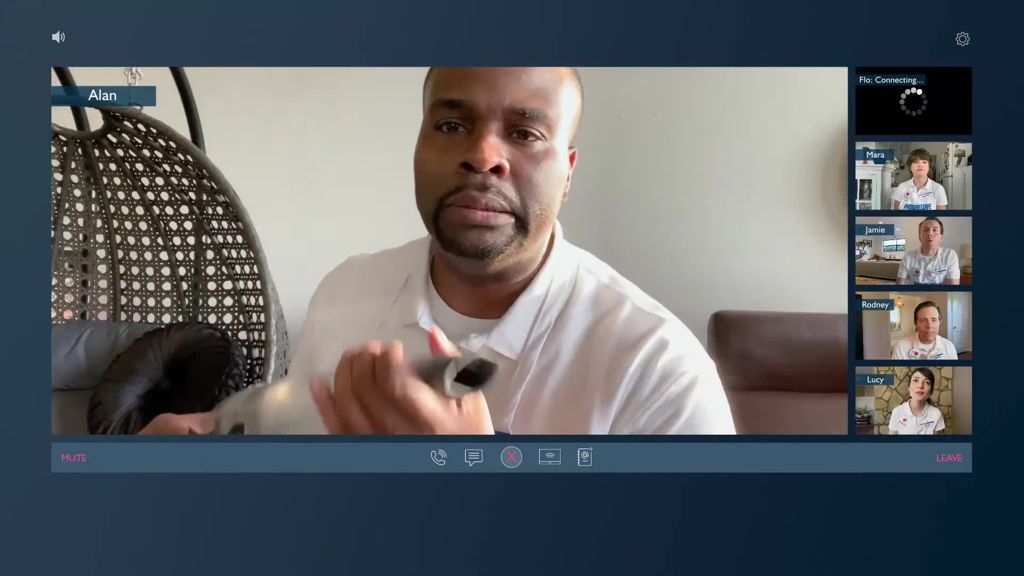 Duff and the team also mined the video conferencing milieu for both laughs and solutions. "We found ourselves doing real time research for the cut," he said. "Someone would freeze up for a few seconds or get choppy and we'd add it to the glossary of glitches we could apply. At the same time, we were careful not to overuse these devices. We were more interested in less conspicuous ways of hiding cuts that bridged performances, ensuring a linear feel. Overall, we let the laws of the Zoom universe guide us, then bent or broke those rules, depending on what felt funniest and most organic."
Naturally, "Working from Home," as the new campaign is called, was a remote production, with "Tech Issues" requiring a 5-day post turnaround. Duff said he was inspired by "a herculean effort on the part of everybody involved from pre-production through finishing."
Duff just finished cutting two additional spots for the "Working from Home" campaign.