Work
Theroux the looking glass
This music video of Louis Theroux performing his Jiggle Jiggle viral rap alongside US superstar Jason Derulo is a real thing that actually exists.
Unlock full credits and more with a Source + shots membership.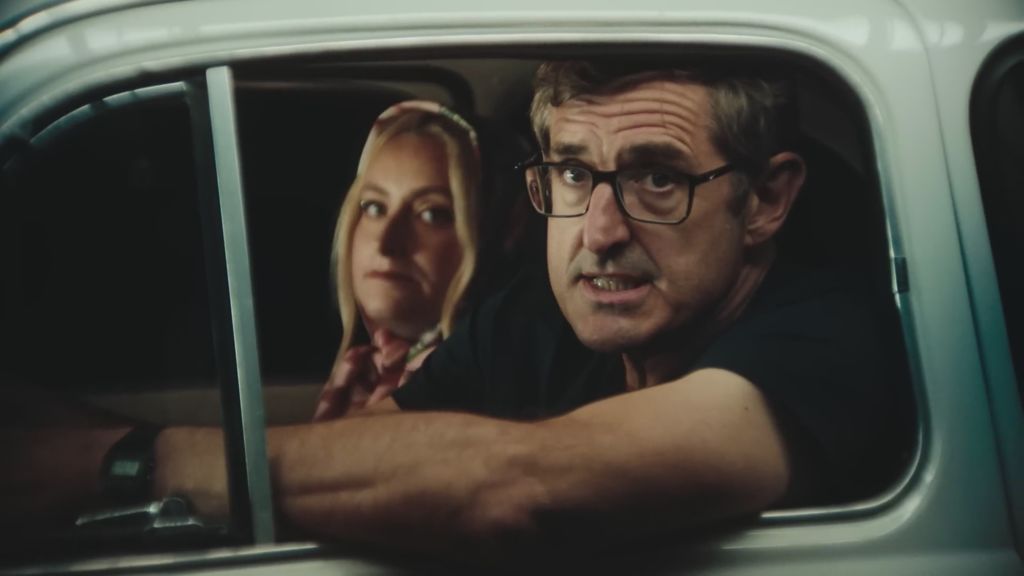 OK, the explanation for this bizarre fusion of media worlds is a tough one, but we're going to attempt it...
In the year 2000, UK-based investigative journalist Louis Theroux, on an episode of his Weird Weekends show, trotted out a self-penned ditty to rappers Reese & Bigalow as part of a jokey attempt to see if he could make it in the music biz. Forgotten by all but the most fervent Therouxvians, the rhyme came back into the spotlight after a mention of it during his appearance on comedian Amelia Dimoldenberg's popular YouTube show Chicken Shop Date.
Here's where it gets super 2022: a clip of the 'performance' was then set to a backing track by Manchester-based DJs Luke Conibear and Isaac McKelvey, which was subsequently given TikTok choreography by Jess Qualter and Brooke Blewitt... which then blew up. Megan Thee Stallion, Snoop Dogg and Rita Ora gave their own performances. Shakira gave it a go on The Tonight Show. Sir Anthony Hopkins even had a jiggle.
The culmination, it seems, of all of this is Jason Derulo's collaboration with Theroux for this new single, Jiggle Jiggle.
Hilariously presented in this music video from My Accomplice director Stanley Brock, the team-up has resulted in a fun and earwormy track, in which Theroux and Dimoldenberg cruise around Tufnell Park whilst Derulo puts on his own diner-based performance. What a weird start to the weekend...