Work
The United States of Australia
Australian Lamb's new season campaign is hot off the barbie and offers the usual comedy chops.
Unlock full credits and more with a Source membership.
Show full credits
Hide full credits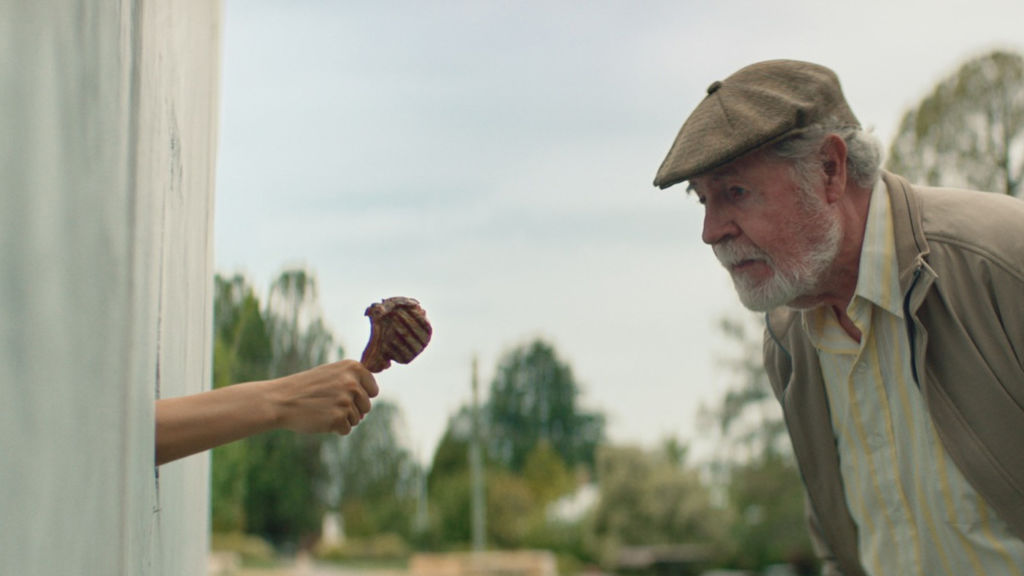 Last year, efforts to control the spread of the pandemic saw Australians more divided than ever, with hard borders between states for the first time in the country's history.
So, continuing the 'Share the Lamb' brand platform, for Meat & Livestock Australia, this fun ad, Make Lamb, Not Walls, aims to encourage and rebuild a sense of national unity, with a humorous campaign delivered, once again, from The Monkeys, part of Accenture Interactive.
Directed by Ariel Martin, through Airbag, the film takes us to a not-so-distant future, where division between states has escalated to new heights, in the form of ugly great Trumpish walls towering over state borders.
Ultimately, it's an old timer's hankering for a juicy cutlet that brings about the storming of the barricades – resulting in a good old group meat fest.
Noticing a chink in the wall that lets through the unmistakable aroma of grilling chop, a passing gentleman starts breaching the defences, aided by a security guard, he's then joined by hoards of hungry lamb fans, who set about smashing down the Great State Walls to get to the barbie.
There are a host of fun in-jokes: a radio report reflects on the divisions that saw Victorian residents apply for 'weather asylum' in the Northern Territories; a news anchor announces the Tasmanians have arrived on the scene and asks four of them, "where's the rest of you?"
"That's all of us," they reply.
Vince Lagana, ECD at The Monkeys, says, "Border closures have challenged our Aussie spirit with our nation feeling more separated than ever. Thankfully, it's nothing a little optimism, good-natured fun and a unifying lamb cutlet can't fix."