Work
The power of adulation is explored by The Sacred Egg
Following a pair of twins as they ascend in influence, the promo for CamelPhat ft. Jake Bugg's latest track draws a canny parallel between the cult of celebrity and the cult of... er... cults.
Unlock full credits and more with a Source membership.
Show full credits
Hide full credits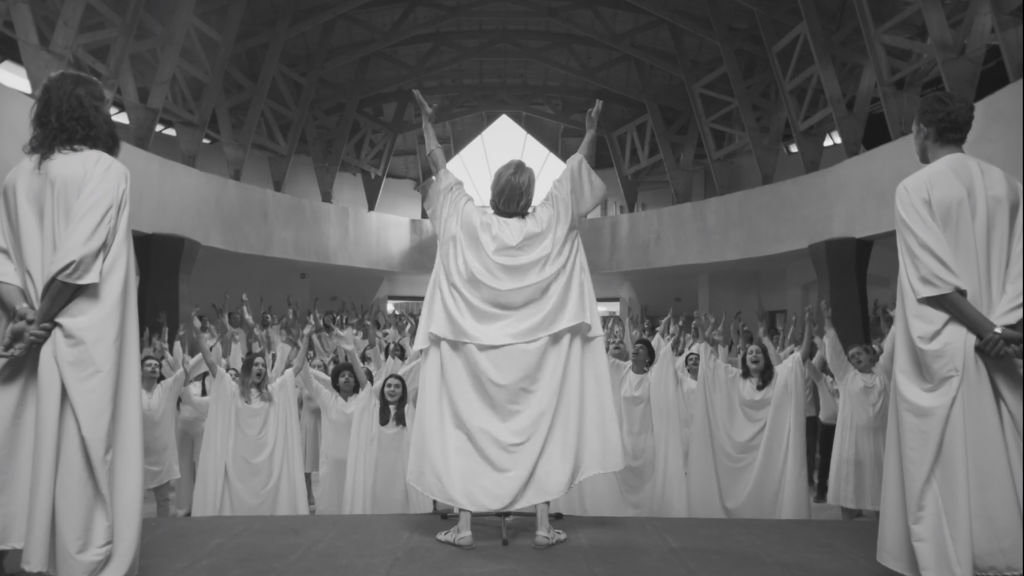 An excess of adulators can't be good for you. If it was, the great rollercoaster that is rock-and-roll living wouldn't be the subject of so many biopics/documentaries/exposés tickling our fancies on the daily basis.
Exploring the ups-and-downs of fame and followers is the new promo from Riff Raff's The Sacred Egg for CamelPhat ft. Jake Bugg track Be Someone. The twist? The Eggsters have split the yolk, as it were, to tell the story of twin brothers whose paths to fame take different directions, but follow staggeringly similar steps.
Brilliantly realised through perfectly paired shots and scenarios, the formulaic narrative is given vibrancy with the smart decisions of the production team and and not-so-subtle comparison of rock and religion.
With some sublime editing from Sam Bould (the match-on-action cuts providing visual flair as well as emotional drive) and powerful imagery from the black-and-white photography, The Sacred Egg prove once again their directing prowess and storytelling abilities.