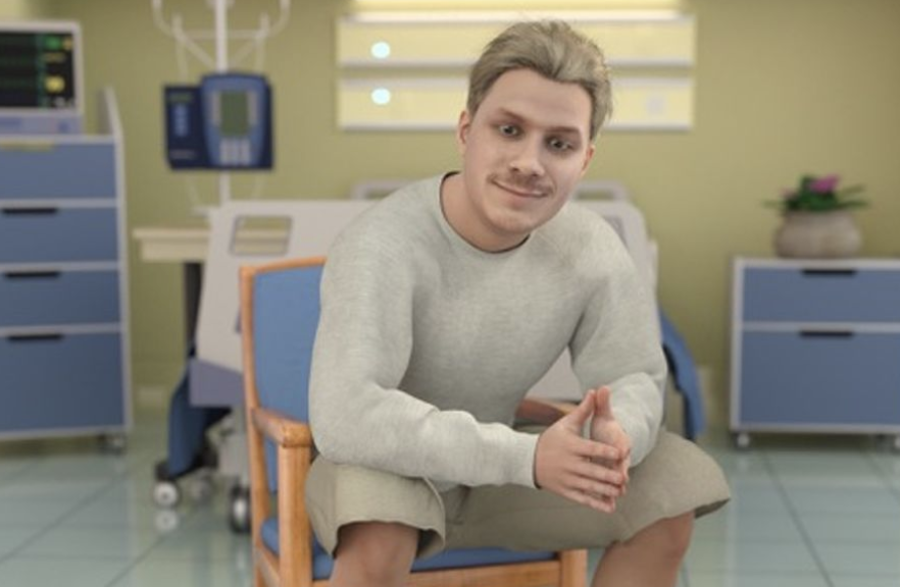 News
Stink signs director Dan Streit
The LA-based director and editor signs to first production company.
Los Angeles based director Dan Streit has signed to Stink Films for global representation; an exciting first signing for the multi-talented director and editor.
Working across music promos and advertising at Stink, Streit will build upon his already impressive portfolio; which has seen him work with numerous artists and brands including creating a Stomp-inspired campaign for Kerwin Frost's Adidas Summer 2022 Collection, starring Mac DeMarco, Teezo Touchdown and Tim Robinson amongst many others. Streit has worked with the likes of BROCKHAMPTON, Charli XCX and Beats by Dr Dre. His recent work, the music video for Glimpse of Us by Joji, premiered in June 2022 and amassed over 28 million views on YouTube in less than a month, inspiring a viral TikTok trend and helping lead the song to #8 on the Billboard Hot 100 list.
Streit has been directing professionally for around seven years. A childhood passion for home videos stayed with him through to film school where he honed his craft at Chapman University. Upon graduating in 2015, Streit worked freelance for TMWRK management, leading to opportunities to direct music videos for the likes of Diplo, Major Lazer, Jack U and Dillon Francis. Simultaneously, Streit freelanced at an ad agency, creating short-form animated ads for Apple Music. His professional training, industry experience and growing resume led to more contracted work, but the real curation of his own visual style and aesthetic came from working directly with musician friends including Shakewell, Zack Villere and Jim-E Stack, creating videos that challenged the expectations of management teams and labels whilst gaining the attention of industry peers.

Transitioning to directing from self-taught editing, animation and VFX, Streits' expertise lies in post-production, using a mixture of animated graphics, live action performances and post-production editorial techniques. He has curated a style which incorporates 90s nostalgia and colour, comedy and playfulness. Excelling in creative storytelling, Streit enjoys writing dialogue and constructing narratives. His creative process works to match the appropriate visual and emotional tones to a specific song, artist or brand. With a wealth of knowledge and experience in post-production and animation, and is a co-founder of post-production animation studio, Grin Machine.
Dan Streit, Director, Stink Films: "The team at Stink have always been incredibly supportive and encouraging to me over the years, before having even worked together. I'm very excited about the opportunity to officially partner with Stink to make work that stands out as refreshing in an oversaturated media landscape."
Ryland Burns, Stink's US EP & Head of Music Videos: "I came across Dan's work a couple of years ago and was immediately blown away. All of his films offer this strange, distorted, off-kilter take on reality that I hadn't seen before. On top of that, Dan embodies a refreshing DIY, self-starter mentality, directing, producing, editing, and doing visual effects all himself. He approaches every project with a modern perspective, and most recently has shown an insane natural ability to confidently and seamlessly adapt his unique workflow and filmmaking process to the commercial landscape. It's been really exciting and rewarding watching him grow as a director, from both afar as a fan, and now as close collaborators. We couldn't be more excited to represent him for commercials and music videos at Stink and be a part of his wild world."
Blake Powell, Stink's Global Head of Film adds: "Dan's "Glimpse of Us" is one of the most captivating and original music videos I've seen in a very long time. His work is refreshingly experimental and engaging. I'm looking forward to making standout work together at Stink."