Work
Slave masters slammed in Hacking's homage to Public Enemy
The political rage driving Run The Jewels' new track Ju$t, featuring Pharrell and Zack De La Rocha, is exuberantly expressed in Winston Hacking's animated promo.
Unlock full credits and more with a Source membership.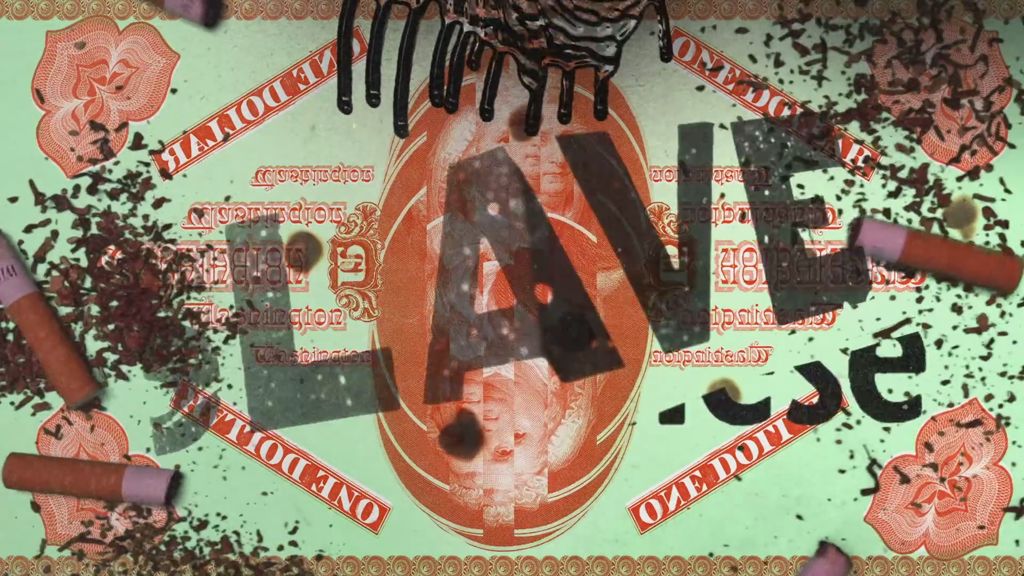 Deftly described by the director as a "visual 'fuck you' to systemic racism," this intense promo was produced by Pulse Films, London, and features dazzling collage animation inspired by the 1991 video for the Public Enemy's Shut'em Down.

Using cut-ups of contemporary and historical imagery, the video is an eye-popping howl of fury against white supremacy, police brutality and the system in general. Its focus on typography, with animated letters by Drew Tyndell, underlines the genius of such lyrics as...
"Master of these politics, you swear that you got options (slave, yeah)
Master of opinion 'cause you vote with the white collar (slave)
The Thirteenth Amendment says that slavery's abolished (shit)
Look at all these slave masters posin' on yo' dollar (get it)"
The track can be found on Killer Mike and El-P's new album RTJ4.