Work
Singing across a century
Yusuf/Cat Stevens' new version of Father & Son combines new 2020 vocals with a 1970 recording and a touching animated video from Chris Hopewell.
Unlock full credits and more with a Source membership.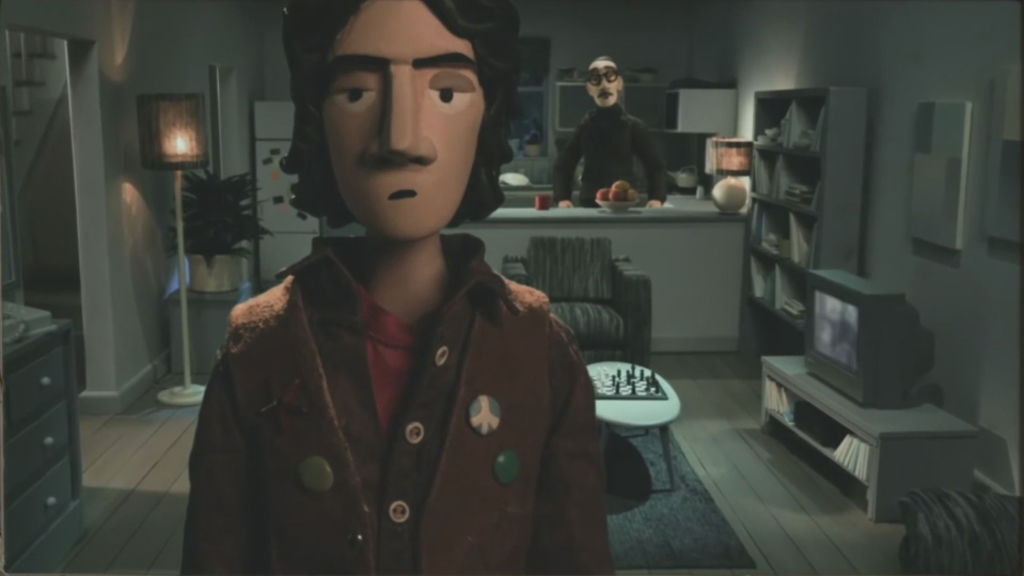 Amid the alarming physical disintegration and mental bewilderment of ageing, one of the few perks of gathering years is the ability to look back at one's younger self and laugh at what a wally one was.
This classic song's intergenerational dialogue between a father urging conservativism and patience, while the 'misunderstood' rebellious son craves liberty was always poignant, but is given extra emotional heft with this remix that brings together old and young Yusuf.
To celebrate the track's 50th anniversary it digitally blends the artist's 2020 recording of the 'father' vocals with a recording of his younger self, in the role of the son, made at its premier performance at the Troubadour Club, Los Angeles in 1970. The accompanying stop-motion animation, directed by Chris Hopewell and produced by Black Dogs and Jacknife Films builds on the premise, conceived by the singer, of the two characters living detached, remote lives in the same home.
Hopewell commented: "It's not often in the world of music videos that you get the chance to work with a truly iconic song not to mention artist. This track is so well known worldwide and means so much to so many people. We wanted to get across the frustration that the two generations often feel with each other but have them coming together with mutual respect at the close. The track is sung from two very different perspectives hence our portrayal of the two separate lives lived under one roof."
The track is taken from Yusuf's upcoming album Tea for the Tillerman2, which recasts all 11 songs from the seminal 1970 album.