News
shots in Cannes 2019
It's the Cannes Lions festival 2019 and as we head, once more, into the fray, we outline our plans for the week, what we'll be doing and where you can find us.
It's that time of year once again. A time when, ahead of us lays a week of meetings, seminars, networking, likely no small amount of drinking [see Amy Kean's column for more on that] and, if we're lucky and plan things really well, at least a couple of hours sleep each night.
As usual, shots will be in Cannes the entire week and will be bringing you a free daily newsletter each morning with insight, news and opinion pieces about the festival.
We'll also be rounding up the winners of each category during the week as well as bringing you sections of this years shots Cannes special magazine. This year's print edition features two different front covers, one of Somesuch director Kim Gehrig, and the other from artist Benjamin Marra, who has illustrated our ongoing, annual Cannes comic strip.
Alongside our usual Cannes coverage, which includes interviews with Film Craft jury president Rebecca Skinner and Entertainment Lions president Scott Donaton, we have a round-up of international work that might pick up metal this week, Academy's Seb Edwards shares his infectious passion for film, while GS&P's founders. Rich Silverstein and Jeff Goodby tell us The Way They See It.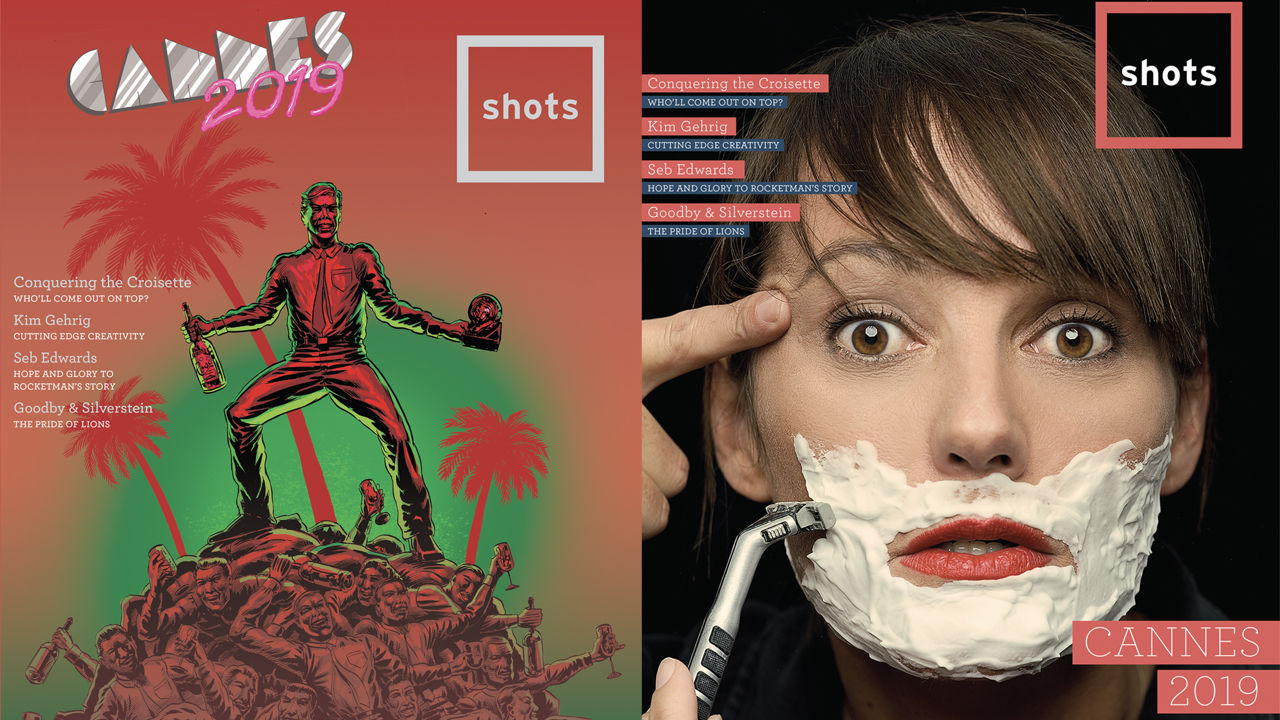 There are other things we'll be doing across the week, outlined below, not least the famous shots Cannes Party, and we hope to see many of you there.
Enjoy the week.
shots Cannes Party
There's a dancefloor, there's music, there's drink, there's great people. What more do you need for a great night? A ticket, of course.
As ever, it is a ticket-only, member event. If you're a shots/Source member, by the time you read this you should already have bagged your allocation but if you need or want to find out more information please email shotscannesparty@extremereach.com.
In a change of location for 2019, the shots Cannes Party will be held on the Rooftop Terrace (next to the Palais) from 22:00 to 02:00 on Thursday June 20.
Collection of wristbands
Those who have registered for the party can collect their party wristbands at Hotel Victoria, Rond-Point Duboys d'Angers, 06400 Cannes, France on:
Tuesday 18 June: 10.30 - 4.30pm
Wednesday 19 June: 10.30 - 4.30pm
Thursday 20 June: 10.30- 12.30pm
Please note that there will be no wristband collection on the door, no wristband, no entry.
Big thanks to the headline sponsor of the 2019 shots Cannes Party, Hero Productions, alongside our good friends at Felt Music; Angel Films; Production Portugal; PSN; Pegasus Pictures; Stratum and 23/32 Films.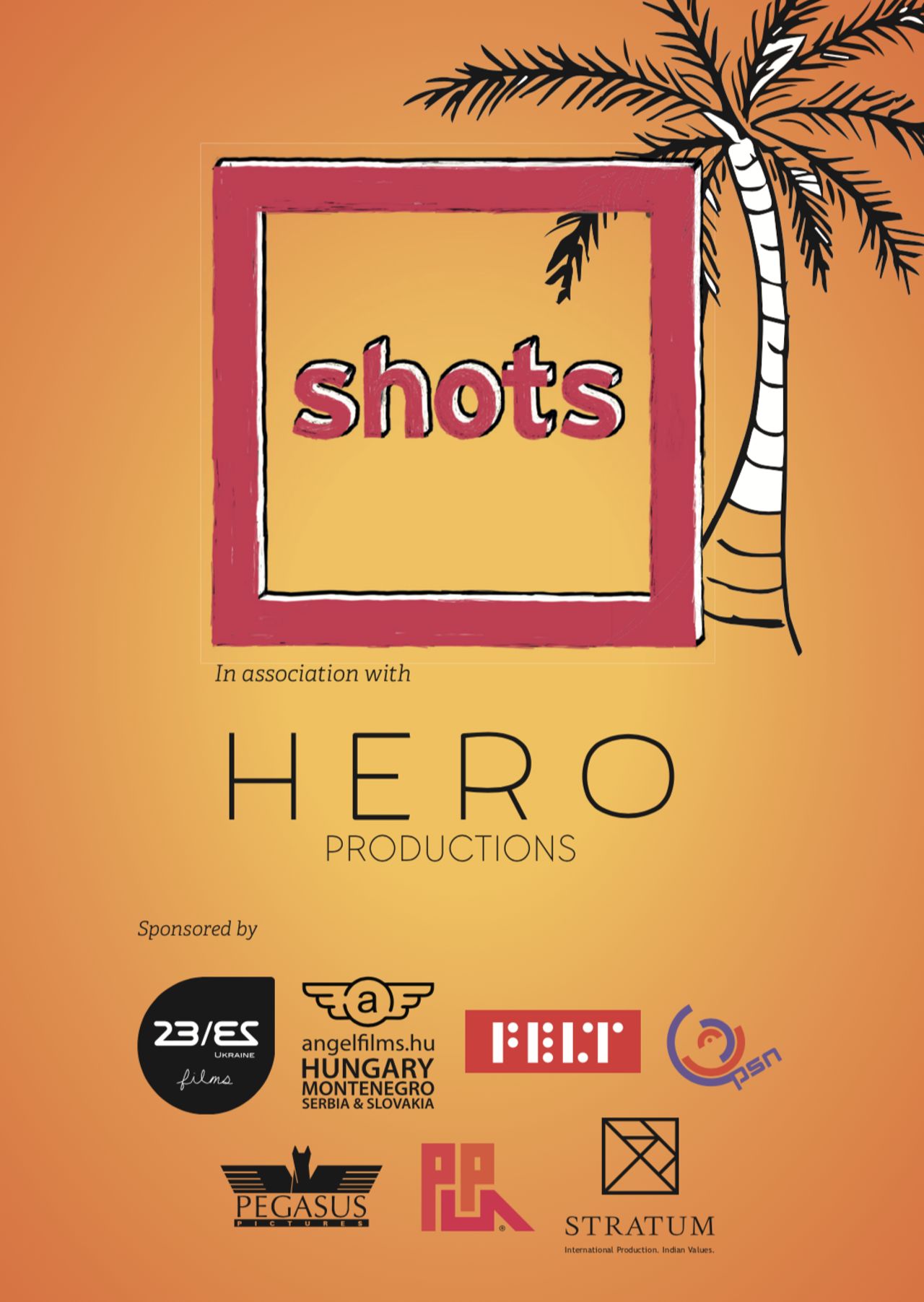 Social Media
For those of you who prefer your news and insight (and random thoughts) in 280 characters, or less or simply through the medium of photography, then you can follow us on Twitter and Instagram. We will be posting regularly during the festival from the addresses below.
Twitter: @shotscreative
Instagram: @shots_creative
You'll also be able to see photos from the shots Cannes Party on our Facebook page.
Young Director Award, supported by shots
shots is proud to be an on-going sponsor of the YDA event and 2019 promises to be as interesting and quality-laden as ever, showcasing some of the best new directing talent from across the globe.

This year will feature a seminar presentation from renowned thought-leader, author, sustainability advocate and marketing guru, Thomas Kolster, who will be talking about how brands, and by extension, the filmmakers and producers who create branded work, can be - and do - better.
There will also be a panel discussion entitled Is Advertising Enough? Can the commercial filmmaking industry still compete effectively for the best new directorial talent?
The panel will be comprised of Mindy Goldberg, Founder of Epoch Films; Marie Ronn, Group Creative Director at Spotify; Alma Har'el director and Co-Founder of Free the Bid, and Jared Shulman, CEO at Brand New Story, and will be chaired by shots' Co-Editor, Danny Edwards.
The YDA takes place at JW Marriott theatre on Thursday June 20.