Insight
Sharon Horgan: The Way I See It
The writer/director/producer/actor/co-founder of Merman/Mermade and all-round comedy hero talks to Jamie Madge about turkey farms, terrible advice and perfect creative partnerships.
Photo credit: (C) Pal Hansen/Contour by Getty Images
They don't give BAFTAs out for 'Best At Everything', but if they did, it's a dead-cert that Sharon Horgan would be adding one to her collection.
Known by most as the star of Channel 4's critically acclaimed and universally-loved sitcom Catastrophe, Horgan's effortless portrayal as one half of TV's most honestly (and hilariously) flawed couple belies the fact that, with co-star Rob Delaney, she created, wrote and EP'ed all four series of the show. And founded the production company that co-produced it...
By launching independent production company Merman with producer Clelia Mountford in 2014, Horgan moved from mere polymath to genuine industry powerhouse. Bolstering its output in 2017 to include commercial/branded content, the fledgling company soon mustered an impressive roster of top-name directors and, with the addition of digital-arm Mermade in 2018, now represents a full range of filmic creators, from Hollywood to YouTube.
We managed to grab some time with the insanely busy Horgan (who, alongside wrapping up Catastrophe, has been acting in movies - Game Night, creating HBO shows with Sarah Jessica Parker - Divorce, and prepping her feature film directorial debut) to chat nurturing creative partnerships, launching a production company into an already saturated market and why Christmas is the worst if you live on a turkey farm.
Unlock full credits and more with a Source membership.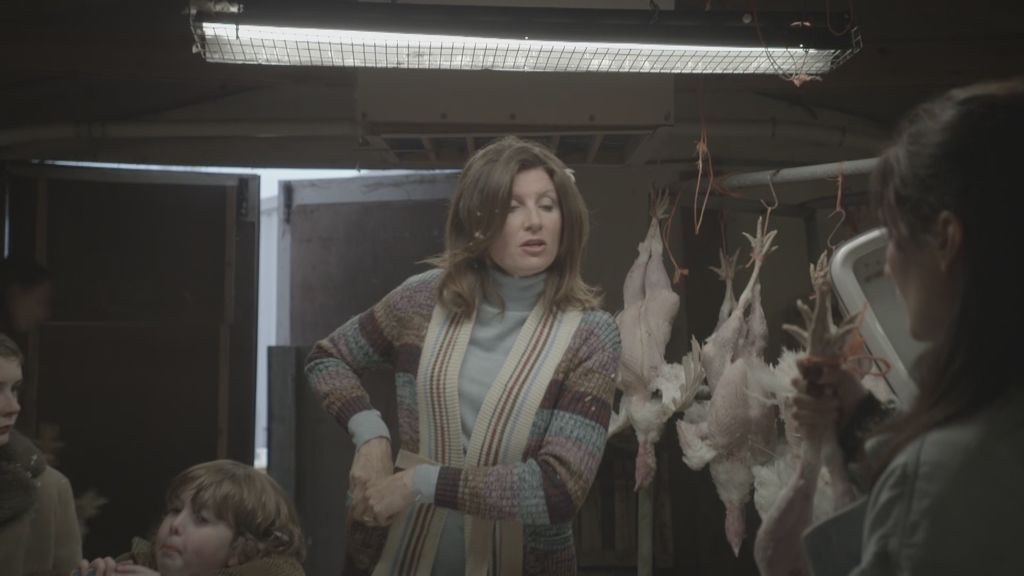 My parents used to run a pub in the East End called The Green Kiwi. I have a very early memory of sitting on the bottom step, where the living quarters connected with the actual public house and some chap giving me a present. I guess all pubs in the East End at that point were kind of a bit ... you know... gangster or whatever. He'd been abroad and he'd brought the landlord back something.
We moved on from the pub when I was pretty young. I think both my parents decided it maybe wasn't the best environment to bring up two little ones. It was Bow. It was a bit nutty. It was a bit gangstery. I think my mum had had her fill of cleaning out men's toilets as well ... especially as pub toilets can get a bit fruity.
Dad made the very logical step of going from publican to turkey farmer. My brothers and sisters and I all have a kind of PTSD and strange habits because of that insane period over Christmas. I mean, everyone looks forward to Christmas but if that's what your father does for a living it's just shit.
I just wanted to be anything but a turkey farmer.
I wrote from an early age but I didn't think I wanted to be a writer. I used to write myself these little dramatic monologues to perform, with some sort of view to doing it publicly at some point. You know, I read a bit of poetry and shit like that.
I was really really shy, like really terribly shy. A lot of the photos of the beginning of my childhood were, I'm just kind of hiding
There's something about coming from a family of five children you have to do something to make yourself stand out, so for me it was to make my mum and dad laugh. I did terrible impressions. I'd go into terrible Frank Spencer impressions, or whoever was funny from Carry On movies at the time, or Leonard Rossiter., that kind of thing. I'd just go into a room and go, "Miss Jones…" - this tiny little thing, at seven years old, thinking 'please laugh at me, Dad'.
I didn't know what I wanted to be. It was a mad mash-up: I wanted to be a bass player; I wanted to be an actress; I wanted to be an artist; I wanted to be an actor. I went to art college when I left school because I think, really deep down, I wanted to be an artist. I just kind of wanted to be anything but a turkey farmer.

I joined a youth theatre and met [Pulling co-writer] Dennis Kelly. At that point, I wanted to be a dramatic actress so we'd do a bit of Chekov and stuff like that. We just got on really well.
We sort of drifted apart and then rediscovered each other. He'd written a play that we ended up putting on together, and then we started writing together. We just loved hanging out and found that we laughed at the same things. We both wanted to get out of our dead-end jobs - I was in the jobcentre that time, I'd been there for fucking years and he was working in the sort of corporate art world and it was shit. We both just fell into it that way, through each other. We were both each other's wingmen for a bunch of years.
With Pulling [Horgan's British Comedy Award-winning career breakthrough], Dennis and I were just scraping the leftovers of our old friendships, living situations and first jobs. I think, starting out, I didn't really understand the protocol that it might be nice to let people know [when you were writing about them]. It used to happen a lot! Nowadays I just give people a heads up.
Harry Thompson, was a big mentor of mine. He's the chap behind all sorts of great comedy [Have I Got News For You, Never Mind The Buzzcocks, The 11 O'Clock Show]. Monkey Dust is the thing I met him on, when Dennis and I started writing for it. He took us under his wing. Shane Allen, who's now Head Of Comedy at the BBC, got behind us early on too.
One of the shittest bits of advice I was ever given, but also one of the best because it was from a fellow writer/performer, was that I should concentrate on producing because that is where my talent lies. He thought that I was invaluable to him as a producer and that, really, I wasn't a writer. I remember that really hurt, but it was good because it made me try even harder to make it happen.
[Merman came from] years of making TV for other people and feeling like I'd learnt a lot and that maybe I could do it. You have to find the right people, so I put it to Clelia Mountford that it might be something that we could do together because she was also looking for a change. There had been a few little things that I'd done that had moved people in the right direction towards getting shows made or pointing them at production companies, so, I thought, why am I doing that? Why aren't I trying to make it myself?
Above: The Merman/Mermade team of Jeremy Rainbird, Clelia Mountford, Sharon Horgan, Kira Carstensen, Siobhan Murphy and Dan Dickenson.
We can go with ideas and creations that can be a little bit left-field.
Commercials weren't in the original plan, which is weird considering Jeremy [Rainbird, Global Managing Partner at Merman and Horgan's husband]'s background [as founder of Addiction Worldwide]. It just made an enormous amount of sense because we were already working with directors and writers who'd come from that world.
TV can be a little bit slow sometimes, but with advertising it's this lovely, quick turnover where you're constantly getting news or emails saying that you've signed someone or something from a pitch has been sold. There's always something going on, there's always something being made or being prepped. It makes for a dynamic kind of environment.
With Merman, [we work with] people that make you think, 'I just like the cut of your jib'. I like how you write, or I like the kind of thing that you write but there's also just something about you that makes me want to work with you or hang out with you.
Mermade is huge for us at the moment. It's a big part of what we're interested in doing in the future, because it kind of is the future. It's a way to work with younger talent and people who wouldn't necessarily work on a full-length TV series, drama, comedy. [They are] much more likely to be given a series of ten minutes short form pieces. We can go with ideas and creations that can be a little bit left-field.
I think [comedy] absolutely travels. Well, if it's good it travels. I think there is some stuff that obviously works in the UK and works less well in the US - if something is very, very specifically English in its sensibility - but overall, people tend to have an eye to both sides of the Atlantic. I certainly find that with what I make, and what we make at Merman, tends to translate.
Writing fits in best with family life. I can actually be a mum, a proper mum, when I'm writing.
We're lucky that Rob [Delaney, co-star and co-creator of Catastrophe] and I got on well. We just blended well together: our skill set, how we like to work, what we like to talk about, what we like to write about. We just got really lucky. I think the way we're able to sustain it over the series is that is just that it's sort of effortless. Not the work but how we work together.
We work really hard; we're both hard taskmasters on ourselves and each other but it's because we want to make the best thing. We kind of keep an eye on each other, I suppose. Never really let each other get lazy or get away with anything that seems easy.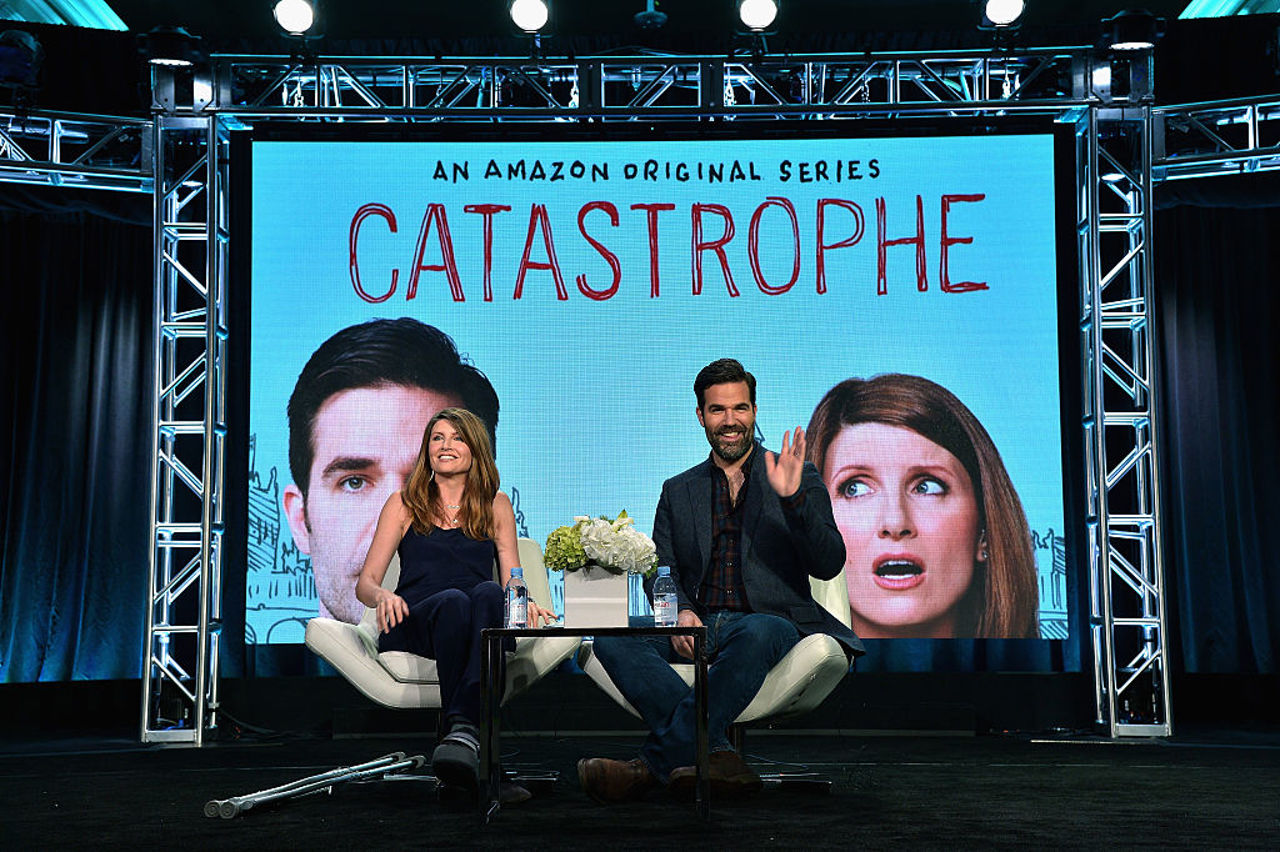 I would say, in any kind of long-term creative partnership, it's important to be a good cheerleader for each other but also keep challenging each other. I'd hate to get into that mindset where you're like, 'oh that will do, no that's fine, that will do'. It hasn't happened yet.
I've been really lucky in that I've made a few shows that I really loved making and really loved the people I was working with.
I'm desperate to collaborate with Yorgos [Lanthimos, director of The Favourite] who's signed to Merman now, so maybe that's a little bit closer to actually happening. He would be a director that I would be madly in love with. In terms of writing; I love so many people I don't know where to start. I recently worked with Tina Fey and can't fucking believe that even happened.
If I had to choose one element of my job, I guess it would be writing. If I'm honest, directing-wise I still feel like a bit of a newbie. It's nice to feel like you're learning again, because sometimes you can feel a bit like, 'this is what I do and I've done it a million times', so starting with fresh eyes is really joyful, but writing is the thing that I feel most comfortable doing. Writing fits in best with family life. I can actually be a mum, a proper mum, when I'm writing. I'm definitely not a proper mum when I'm filming! It's too hard; you're just gone. The hours are just fucking nuts. Every so often I really do get a hankering to act because you can release your inner demons a bit more, but if I was to pick one, it would be writing.
Unlock full credits and more with a Source membership.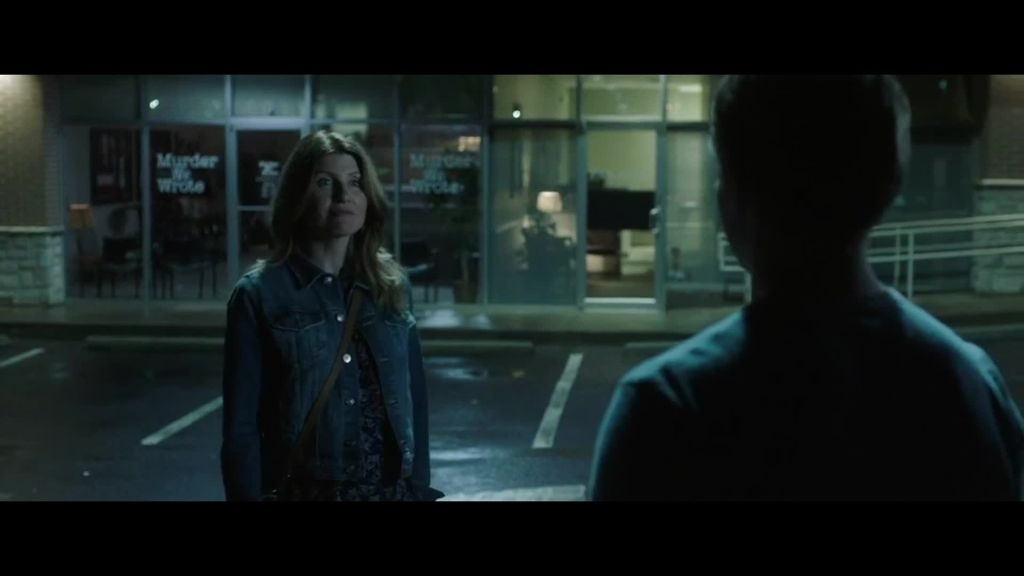 I'm very, very ambitious for Merman and Mermade. I want us to be a big player and to make really good work, but to continue to be the kind of place that people want to bring their creative babies. I just pray that continues.
With the end of Catastrophe [the final episode aired in February 2019], I guess it's an ambition of mine to make another show I love as much. I've been really lucky in that I've made a few shows that I really loved making and really loved the people I was working with. You can't really ask for more than that.