Inspiration
Rüdiger Kaltenhäuser: A Few Of My Favourite Things
We dive into the workspace of Glassworks Amsterdam's Head of 3D and find some iconic Manga, fabulous flower-holders and a games console that lasts a lifetime.
It's always lovely to see what digital artists, like those who animate in 3D, have around them for inspiration.
In the case of Rüdiger Kaltenhäuser, Glassworks Amsterdam's Head of 3D, it's certainly things to stimulate the storytelling and visual aspects of the mind, which is hardly surprising considering his start in the career. Joining the company's London office after finishing his studies at Filmakademie Baden-Wuerttemberg, Kaltenhäuser soon became one of the city's leading CG Artists, before setting up and running the 3D department of the Amsterdam office when it opened in 2007.
Whilst exploring his 'favourite things' we discovered a penchant for the seminal Manga series Akira, a digital version of the timeless pen and pad and a old-school console that inspired him to his calling.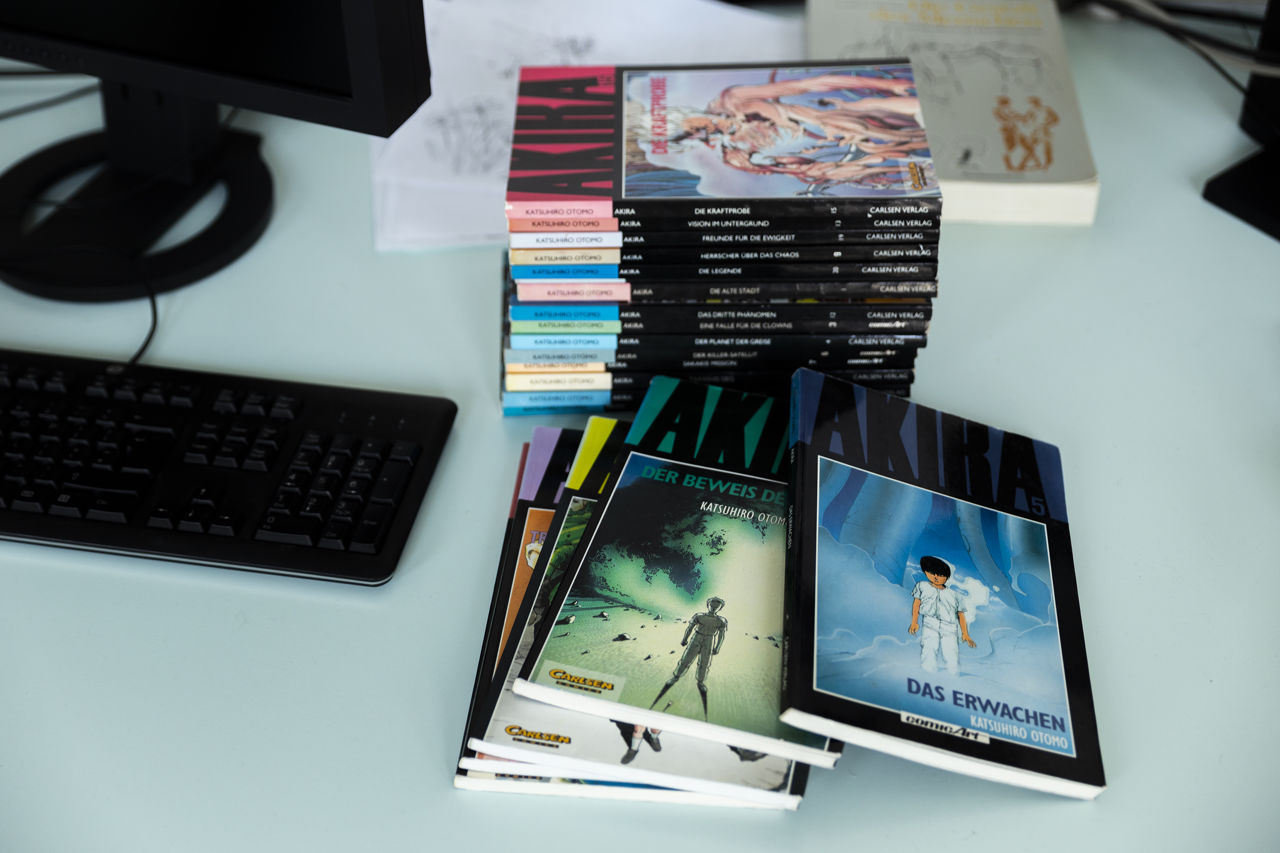 The Akira Collection
This is a full collection of the Akira comic books.
I have had this for more than 20 years now.
Even more than the books, i love the animated movie.
When I first saw it at the age of 16 it was mind blowing. Pretty much every scene in the film is iconic.
When I am concepting for jobs, I almost always find some inspiration from it. Whether it's the look of a large stadium, a quirky surreal toy scene or zero gravity rocks.
Akira`s got it all.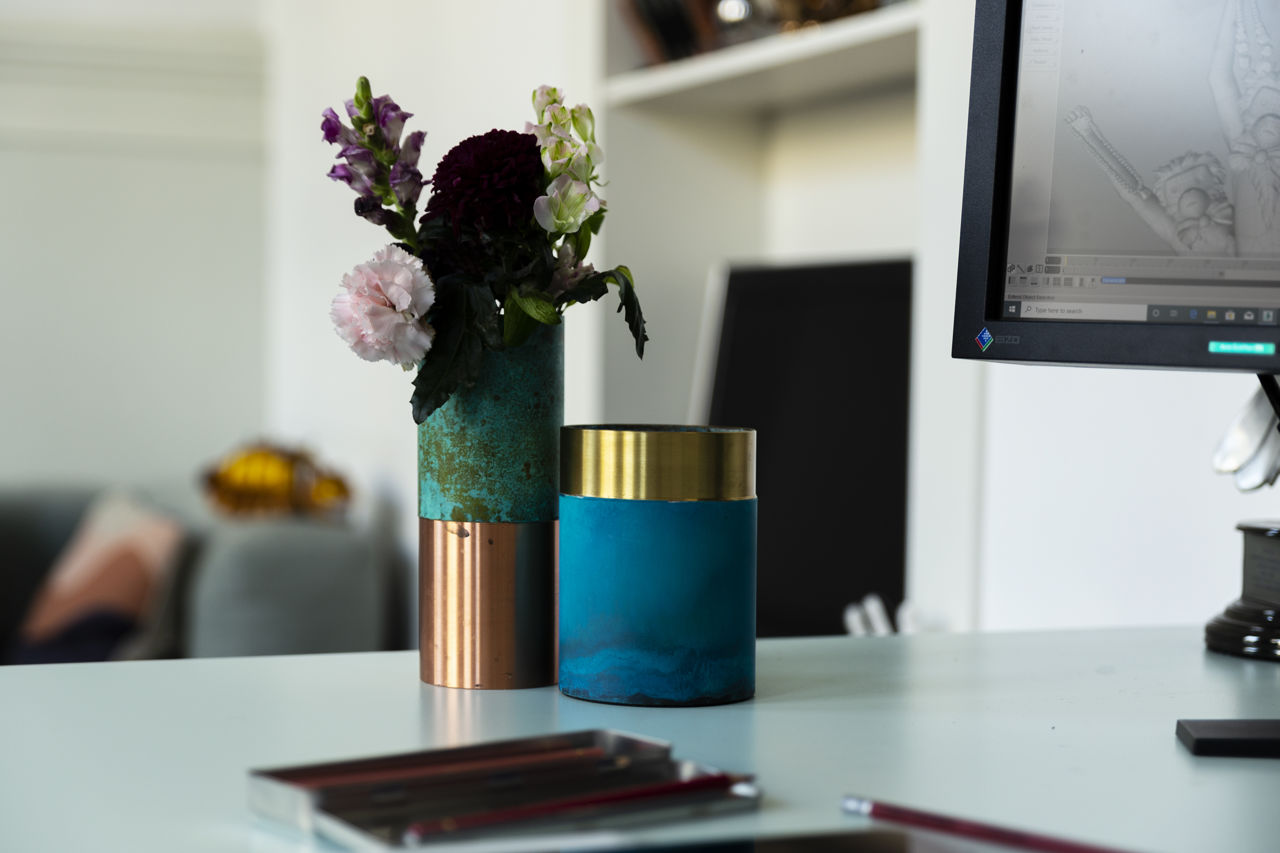 The True Colors Vases
I'm really into modern design and architecture so i like to have some of this around me at work.
One of our top skills at Glassworks is creating photorealistic CGI with, highly haptic materials.
I love looking at different textures and surfaces, study how the light reacts to the surface and recreate this in CG.
These vases from dutch designer Lex Pott reflect this perfectly. They are each made just one material -copper and bronze in this case- but one part is polished and the other half is oxidized.
They are beautiful objects, that are all about material.
And it nice to have some flowers in a room that's mainly screens and computers.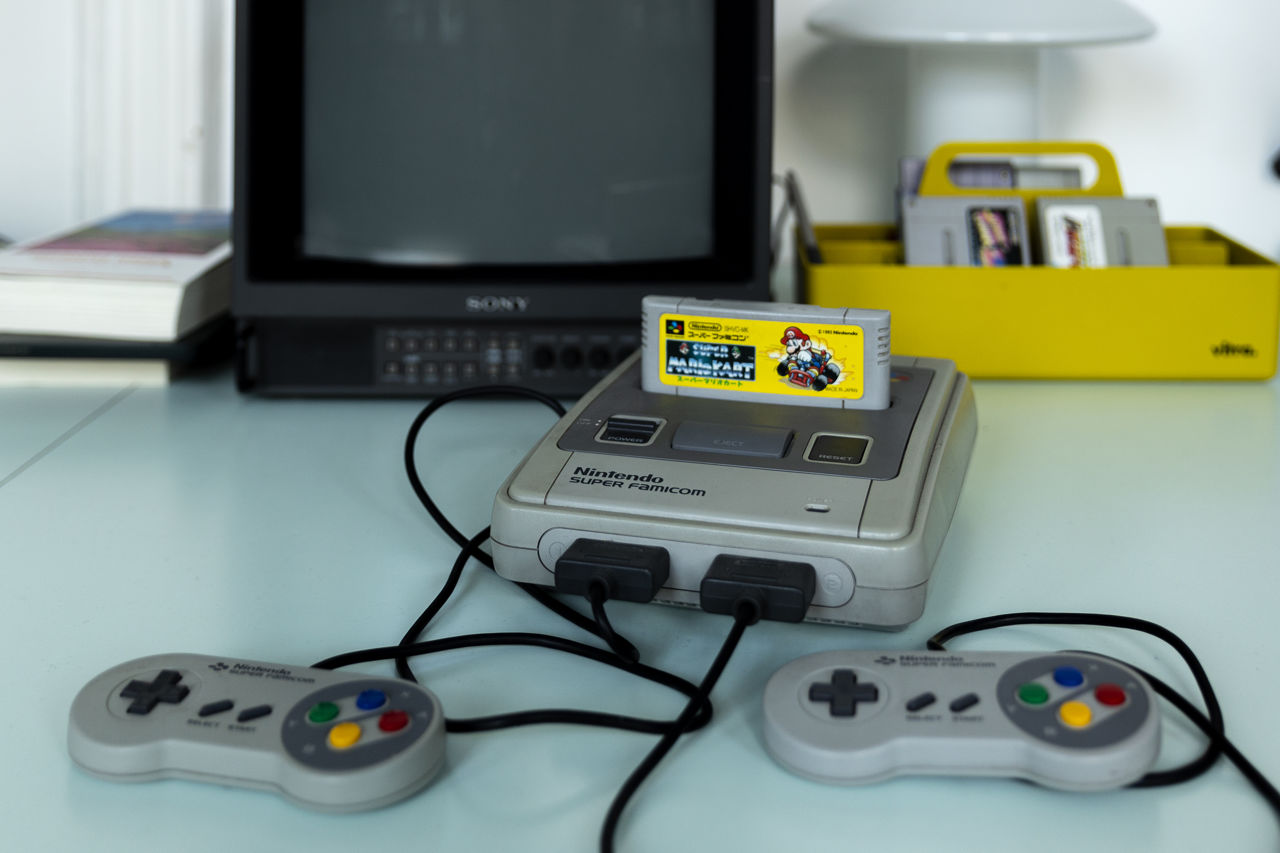 The Super Famicom
At the age of 11, I got a Japan-imported Super Famicom for Christmas and from then on it dominated my life (in a good way i would say now).
Besides the obvious hour-long sessions of Mario Kart and Streetfighter it also introduced me to a whole new world.
The box art on the packages, the letters I could not read and the landscapes of Zelda.
Everything was slightly strange and mysterious and exciting.
It started an interest in me to create scenes and worlds in some sort of way.
With the release of Starfox I got in touch with 3D graphics for the first time, and I knew this is something I really want to be doing.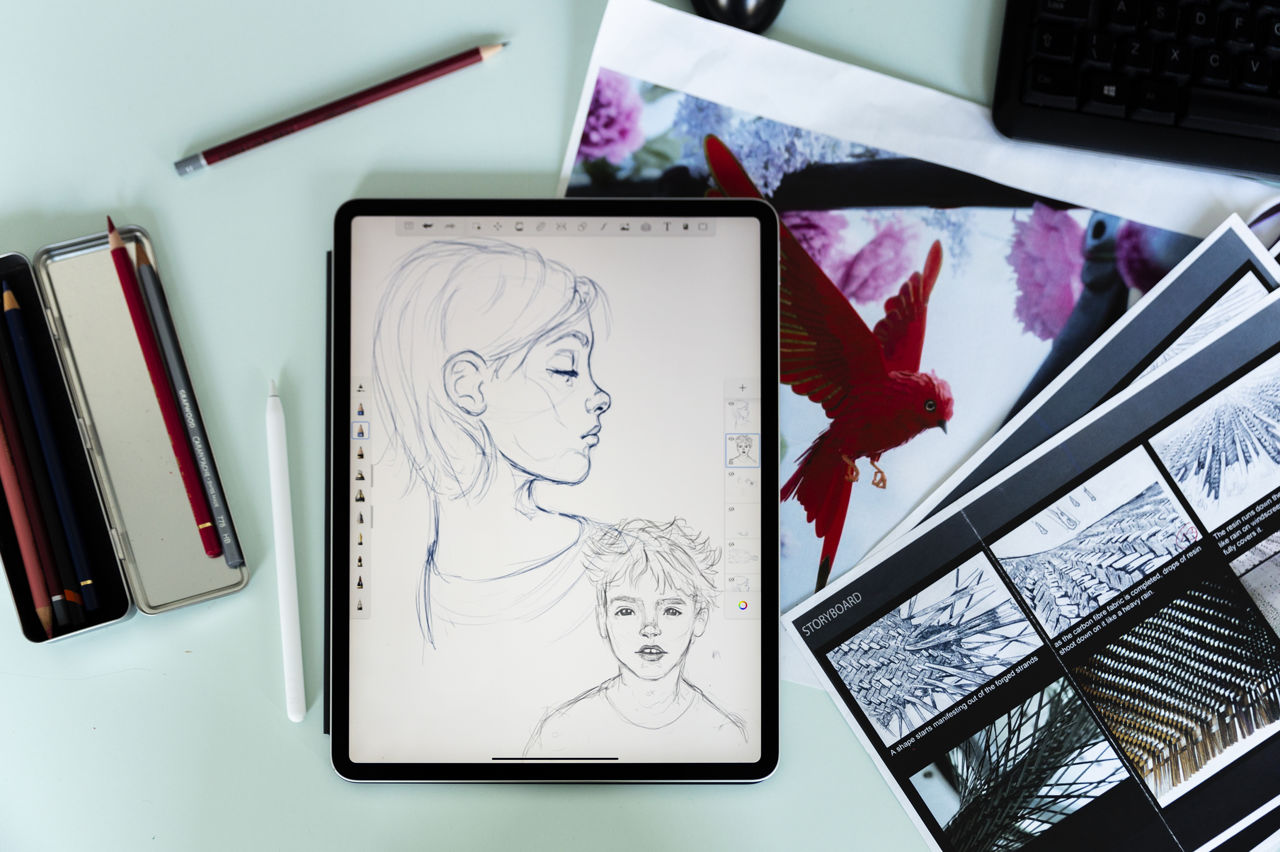 The iPad With Pencil
This thing as an object not too inspiring, but it's want you can do with it.
I used to always draw and, even though I work in 3D, it was very important to not lose this.
When I concept or think about a design, i think with a pencil.
I also like to create my own storyboards for the projects I direct at Glassworks.
This iPad with pencil makes it really fun and easy to just quickly sketch and practice drawing. Whether I'm at home on the sofa or at work waiting for a render.
It really got me back into drawing