Work
Róisín Murphy directs gory Python homage for Fat White Family
The music video for Tastes Good With The Money is a typically eccentric offering.
Unlock full credits and more with a Source membership.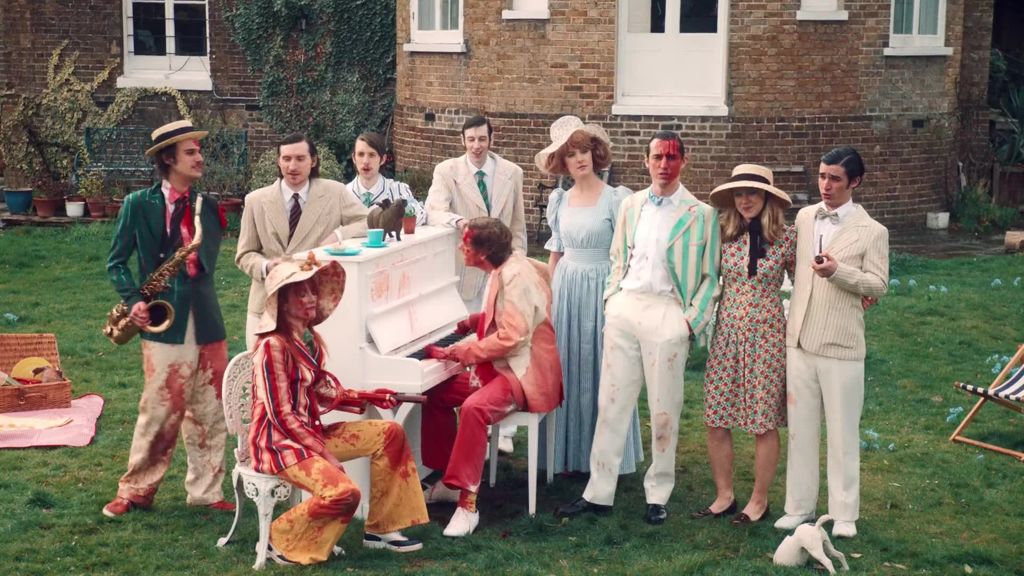 A housekeeper in drag is trying to stuff a chicken carcass into a fluffy white cat while the RNLI crew look on. A genteel sing-along in a country garden goes wrong when limbs start dropping off the toffs, bathing them in blood.
Singer-songwriter Róisín Murphy has directed this 'rock and roll homage to 70s Monty Python with added gore' (their words) for Fat White Family's latest track, Tastes Good With The Money, and it's just as bonkers as it sounds.
"The idea of referencing Monty Python came out of the somewhat absurd and confusing political landscape that we are now living in in Britain; Python seems prescient," explains Murphy. "The British laughing at themselves, a certain kind of glee even in the loss of empire, singing as the ship goes down, well, it just seems so...of the moment."
The promo was produced by Squire.