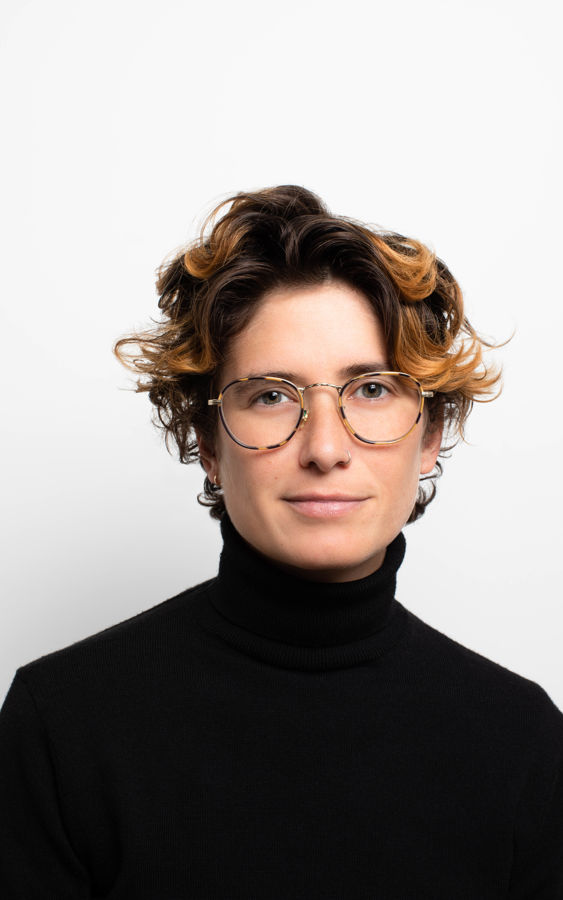 Inspiration
Peer Review: Danielle Schneiderman
Modern Post editor Danielle Schneiderman takes us on a comprehensive tour of the work and filmmakers who have inspired her career, from a trio of incredible female directors to the best fashion film she's ever seen.
Who are three contemporaries that you admire, and why?
Ally Pankiw is such a powerhouse. She has been making such incredible work - commercial and long form - for a long time. She just wrote and directed a feature that I'm so excited to see, she's an incredible storyteller with such a keen and creative eye. Her commitment to helping young, queer, BIPOC folks get into the filmmaking world is amazing and important.
Mollie Mills is another director who is wildly creative and has an incredible aesthetic. She brings such an amazing energy to everything she works on, I'm just a huge fan of hers. She has worked on some really big campaigns and they always feel so personal. She has such an incredible ability to tell stories in a way that feels really intimate.
Karena Evans has directed some of my favorite music videos of the last few years. I remember when Drake's "Nice For What" video came out, I watched it probably 300 times because it's just so well done. I've been a big fan of hers since then, everything feels really well planned and is so beautifully shot.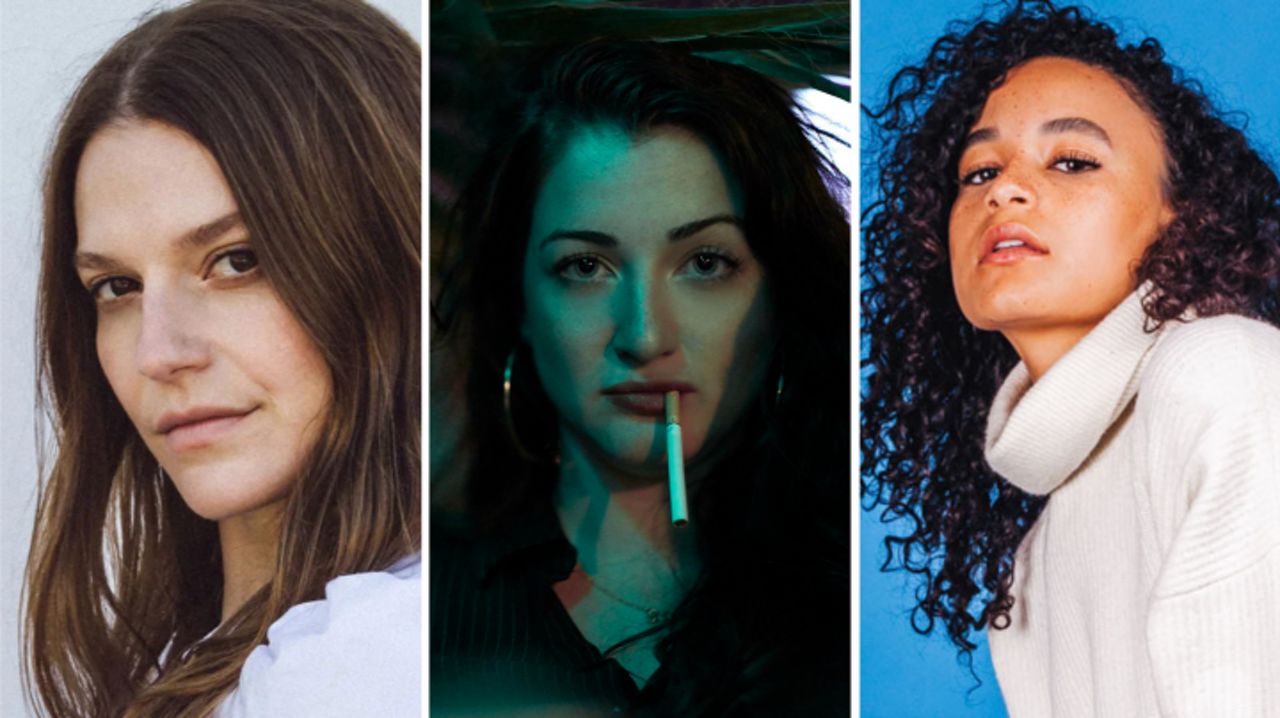 Above (L-R): Ally Pankiw, Mollie Mills, and Karena Evans.
Please share 3-4 pieces of work that exemplify great editing in short-form work, and explain why?
Mugler Spring/Summer 2022, directed by Casey Cadwallader and edited by Will Town, is - hands down - the best fashion film I have ever seen. The editing is so incredible. Will really went nuts on this one. The transitions are so creative, the music is so fun, each set up/scene is so engaging, the fashion is incredible.
You're basically watching all 8ish minutes of the piece with your jaw dropped.
Next would be Nike's You Can't Stop Us, from W+K and Oscar Hudson, with editing from Peter Wiedensmith and Jessica Baclesse, as well as assistant editors Jasmine McCullough and JC Nuñez.

I remember seeing this spot for the first time and thinking "wow, whoever assisted on this job needs a really long vacation". I can't imagine how much footage was combed through, how much time and work went into creating each split screen.
Sometimes you see a piece of advertising that goes so far beyond the scope of what a "commercial" should make you feel and this is one of them.
I don't even know where to start on A$AP Rocky's DMB, edited by Hidji and Kenny Shimm. It's easily one of the best music videos I have seen in the last few years. It's such a fun video to watch, there's so much going on. The ending is just mesmerizing.
It's incredible from both a technical and visual perspective. It's so chaotic and seems all over the place but every shot and its placement is so obviously thought out and considered. It's a masterpiece.
From start to finish, Whatever It Takes, for Macmillan Cancer Support, is so powerful. Everything about it from the cinematography to editing (from Nicolas Larroquerre) to sound design to the performances is so precise and impactful. There is not even a second of wasted time in the two and a half minutes. Every scene and interaction is so intimate, it's a masterfully edited spot.
What do you like most about the work that you do?
I really love working with directors and agencies who have a strong vision but are open to collaboration. Obviously some jobs are a bit more prescribed and there isn't a ton of space to spar creatively but when you get a job that has a bit more flexibility to shape in post, it's so exciting and fulfilling for a project to come together.
What was your journey to becoming an editor?
I sort of stumbled into editing through a series of really lucky circumstances. I won't go into the extremely long version but I am close friends with someone who, at the time, was an editor at Lost Planet. I was working in the service industry at the time but looking to move into a more creative field and had always been really interested in editing/filmmaking etc. She suggested I start at the front desk to see how a post house operates and to get to know some folks working in the field.
Empathy, compassion and open-mindedness are three things all editors need..
Eventually, I landed at Modern Post and we immediately clicked. I worked as Will Town's assistant for a few years before moving up to being a rostered editor. I feel really grateful for going through all the steps, getting a sense of the business and having a chance to meet people who are doing really incredible work before planting roots at Modern.
What is one thing all editors need?
A really good therapist! Just kidding.
Empathy, compassion and open-mindedness are three things that come to mind. They're all such important components to storytelling and creating something that audiences can connect to.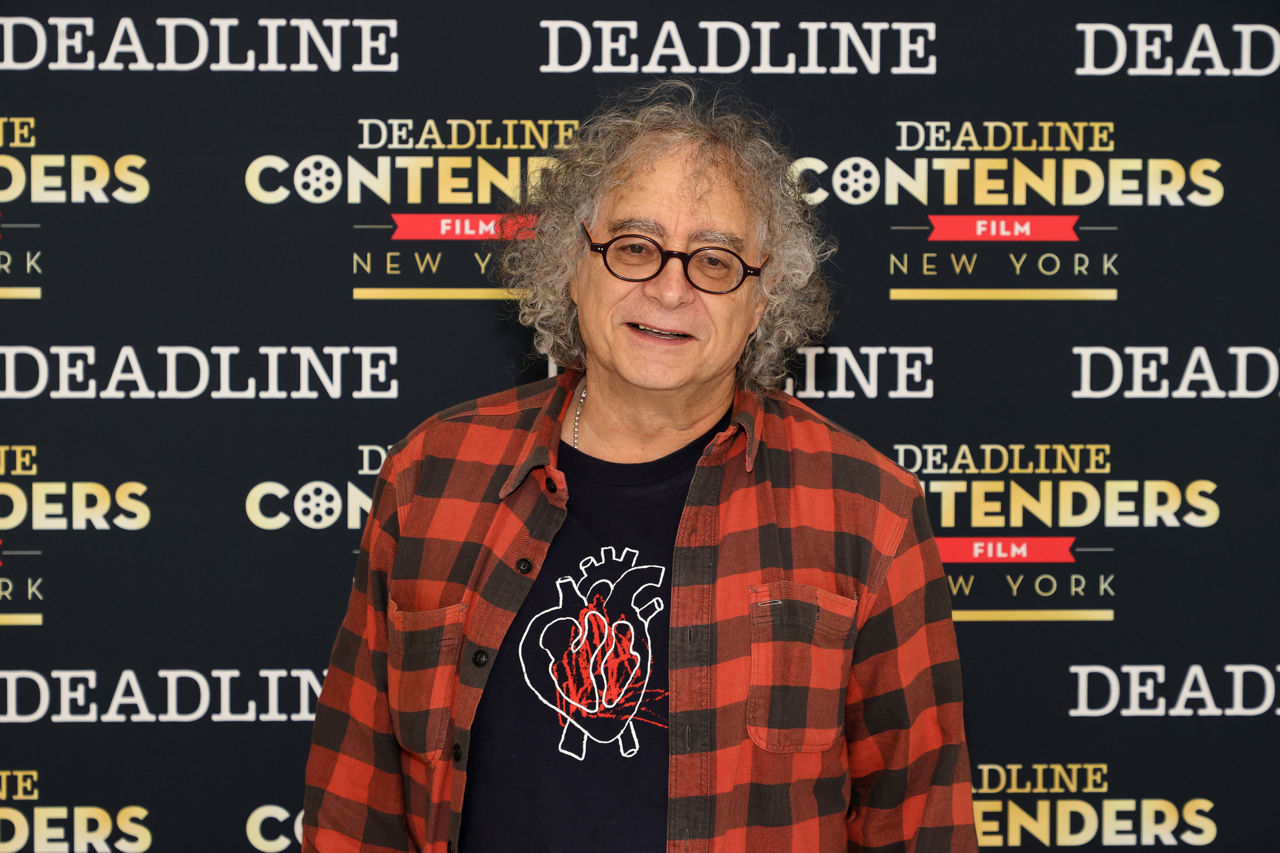 Above: Editor Hank Corwin, one of Schneiderman's all-time greats of editing.
Who was the greatest editor of all time? Why?
This is a really hard question. The nature of the business has evolved and I think it's really limiting to name one person as the "all time best." Having said that, I think Hank Corwin changed the game in so many ways. His style has always been so cutting edge and unique.
His ability to make people's brains feel like scrambled eggs, in the best way possible, is incredible. I have watched some of his work - both film and short form - and at the end said "What just happened?" His way of storytelling is so unique and specific; you can always tell when Hank has worked on something or the person was trying to do something in the vein of Hank.
Did you have a mentor? Who was it?
I have had the opportunity to work with some really incredible editors over the course of my career, all of whom I have managed to learn a lot from, but the greatest mentor I have worked with and learned from is Will Town.
It's really common for editors to be reluctant to share their 'secret sauce' but Will [Town] is the type of editor - and mentor - who really wants to see everyone succeed.

He is one of the most talented people I have ever worked with. His technical skills are insane, the speed in which he works is, honestly, mind-blowing and his instincts are just - quite frankly - never wrong. It's really common for editors to be reluctant to share their 'secret sauce' but Will is the type of editor - and mentor - who really wants to see everyone succeed.
What's changing in the industry that all editors need to keep up with?
I think a general sense of flexibility has become a basic necessity in the last few years, generally in life and also professionally.
People are just starting to come back to in-person sessions, but there's a lot that is being done remote and adapting to that is vital.