Work
Put your roubles away! Pay with knowledge at the Trivial Pursuit hotel
Hasbro and Leo Burnett Moscow team up on a wacky campaign that brings the beloved board game to life.
Are you a master of trivia? Do you wipe the floor with your friends when it comes to your knowledge of 1980s one-hit wonders and the number of rivers in obscure Eastern European countries?
A new campaign, created by Leo Burnett Moscow for Hasbro, makers of Trivial Pursuit, the world-famous board game (and also the source of every family argument at Christmas), is giving people the chance to prove just how erudite they are: by giving them the chance to 'pay' for a luxurious hotel stay with all the random, useless bits of information they've accumulated over the years.
Unlock full credits and more with a Source membership.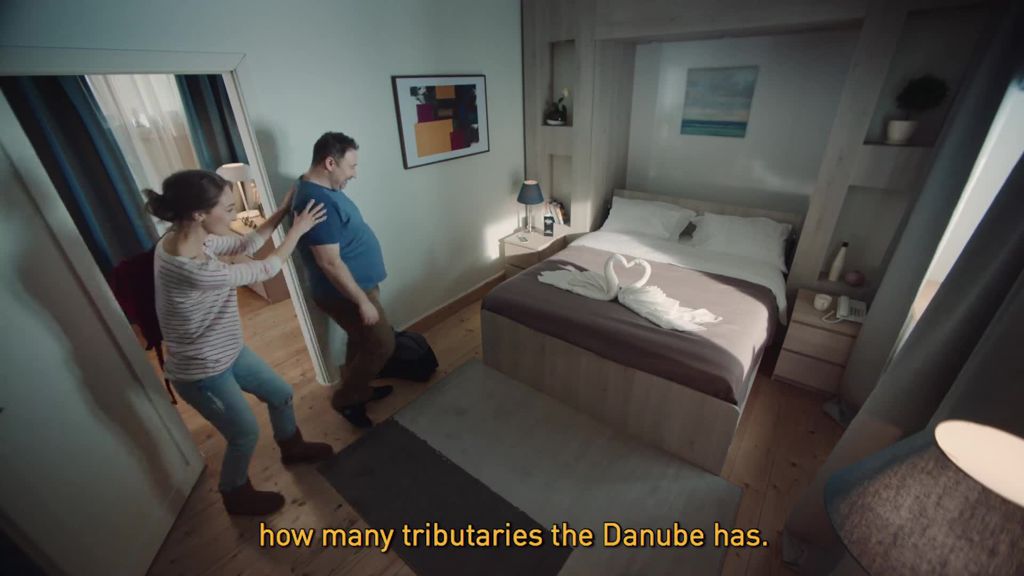 Opening its doors from 20 May-14 June this year, the Trivial Pursuit hotel, located 45km outside Moscow, offers guests a 'two-storey country house with three bedrooms, a sauna, fireplace and barbecue.'
But rather than good old roubles, you'll need to pony up for every aspect of your stay with the currency of knowledge.
As the tongue-in-cheek campaign video demonstrates, the quality of your sleeping arrangements, entertainment and meals - heck, even getting through the door in the first place - depends on correctly answering the Trivial Pursuit questions posted by the hotel. Knowing, say, which country béchamel sauce hails from* could mean the difference between a lobster feast and a pack of instant noodles - or a luxurious king divan versus a crappy old camp-bed.
Above: Some of the delights which lie in store for the knowledgeable at the Trivial Pursuit Hotel.
Naturally, there's a Trivial Pursuit hurdle to actually reserve the property on the booking website. Once passed, you'll need to complete the application process either by sharing a post to social media or buying a copy of the game to add to your (no doubt) bulging collection. Time to get those little grey cells tuned up....
*France, for the pig-ignorant among you.